Tavistock Personal Injury Lawyer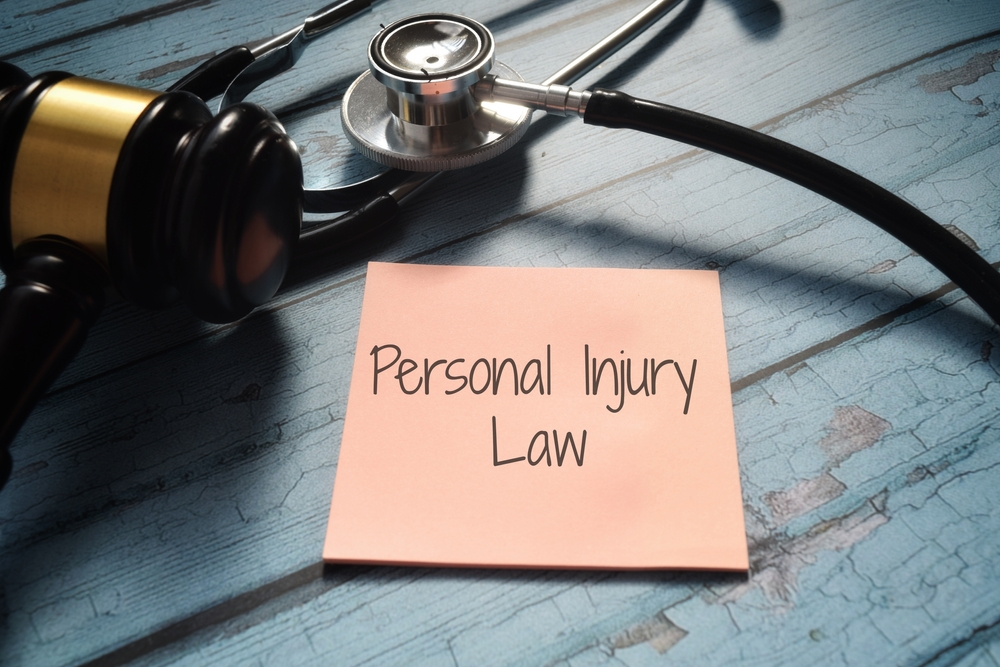 Tavistock Personal Injury Attorneys Negotiate with Insurance Companies for Fair Compensation for Accident Victims
Nobody who has been involved in an accident, whether it's a motor vehicle crash or some other kind of accident, wants to deal with a contentious insurance company while also trying to recover from serious accident-related injuries. Many times, the insurance company will elect to deny a personal injury claim simply because they know that the injured party lacks the resources and the legal expertise needed to successfully pursue compensation in a courtroom. As a result, many accident victims decide to settle for an amount that is unfair. Do not let an insurance company bully you into accepting less compensation than you need to cover your expenses. Speak with a knowledgeable Tavistock personal injury lawyer about your case and let a legal expert help you determine your best options for maximizing compensation.
Tavistock, New Jersey Personal Injury Attorneys Get Monetary Compensation for Dog Attack Victims
You were just walking down the street and minding your own business, so it is not fair that you got attacked by an out-of-control dog and suffered serious dog bite injuries. Unfortunately, some dog owners don't understand that they need to maintain control of their dogs at all times and ensure that innocent people, like you, are not attacked. If you or a loved one has been attacked by a dog, you may be looking at a lifetime of physical pain, as well as long-term emotional suffering if you suffered permanent scarring and disfigurement. When this occurs, it is crucial that you take legal action to get the justice you deserve. Beyond that, it is important for you to make sure that the irresponsible dog owner learns a valuable lesson and takes steps in the future to prevent other innocent people from being attacked by an out-of-control dog. According to estimates from the Centers for Disease Control and Prevention (CDC), more than 4.5 million people are bitten by dogs in the United States every year. These injuries run the gamut, from broken bones to nerve and tissue damage and skin lacerations to eye injuries. In the most tragic cases, a dog attack victim suffers a wrongful death. The law in New Jersey provides dog attack victims with a legal remedy for pursuing financial compensation for their dog bite injuries. Additionally, the law imposes "strict liability" on negligent dog owners, which means the dog owner can be held legally accountable even if they were unaware of their dog's propensity for viciousness. A skilled personal injury lawyer can examine the evidence in your case and help you determine how to maximize your monetary compensation in the aftermath of a dog attack.
Free Consultation with Knowledgeable New Jersey Personal Injury Lawyers
If you or a loved one has been injured due to someone else's negligence, Garber Law, P.C. can help you get to maximize the compensation for your accident-related injuries. We have more than 30 years of experience representing personal injury victims throughout New Jersey, including New Jersey. Our certified civil trial lawyers offer a free consultation to discuss your personal injury case. Additionally, we work on a contingency basis in personal injury cases, so there will be no fees until and unless we are successful.
Garber Law, P.C. Has Achieved Numerous
Multi-Million Dollar Results
Get The Compensation You Deserve!
Settlements and verdicts may vary and are based on the many factors of your case, etc.
(The below information may not apply to your settlement and verdict).
Settlement During Trial for a Leg Amputation
Mr. Garber is amazing! He walked me through my lawsuit every step of the way and answered all of my questions. Not only is he a great lawyer, but he was very caring about my feelings and health throughout the whole process. Thank you, Mr. Garber, for everything you've done for me, especially for winning my case!

Kim C.

Working with the firm was my best decision. They were extremely helpful and knowledgeable and definitely worked hard for their clients. I would highly recommend them.

Linda S.

Mr. Garber is simply the best. Very knowledgeable, honest, and helpful throughout the whole process. He has been practicing law for many years and is a true professional in the courtroom. Joel Wayne Garber will fight hard for what you deserve.

Joseph P.