Merchantville Personal Injury Lawyer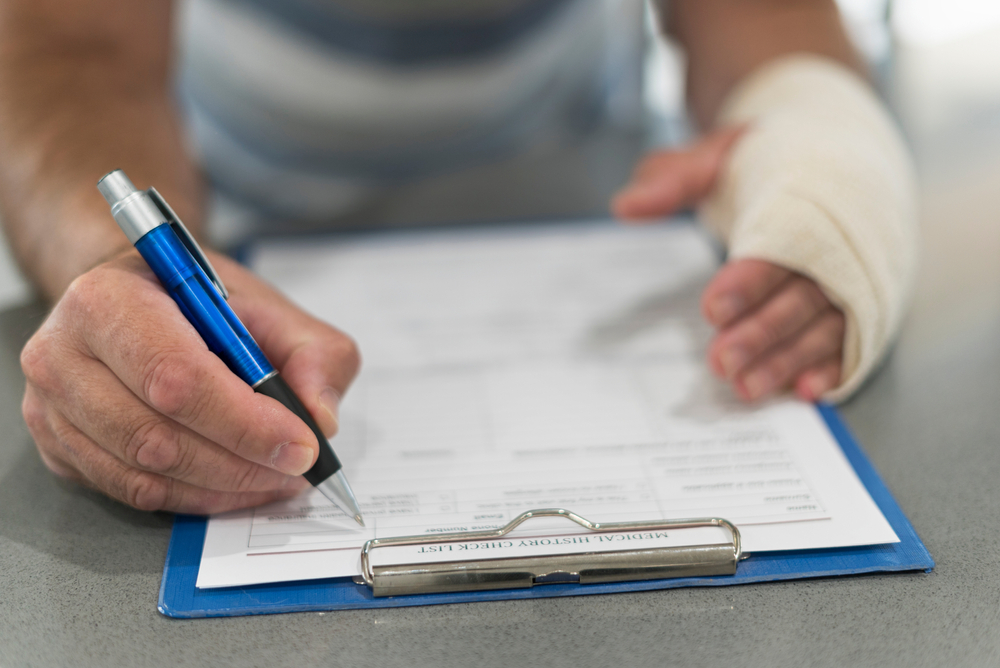 Merchantville NJ Personal Injury Lawyers Help Accident Victims Get Compensated by Insurance Companies
When someone is injured in an accident, whether it's a car accident or some other type of accident, they could be looking at an extremely difficult recovery process. Your ability to recover can be made tougher when the insurance company refuses to provide fair and just compensation for your injuries. In many personal injury cases, the insurance company will deny a claim simply because they know that the injured party lacks the resources and legal expertise needed to challenge a denial in court. While you engage in a protracted legal battle, your need for compensation could become greater than ever because medical expenses will quickly mount. Do not make give in to the insurance company by accepting a lowball offer. Speak with an experienced Merchantville personal injury lawyer who has the knowledge and the expertise needed to ensure that the insurance company treats you fairly during the negotiation process.
Merchantville, New Jersey Personal Injury Attorneys Challenge Insurance Companies on Behalf of Injured Motorcyclists
Don't make the mistake of thinking that you will never be involved in a motorcycle accident simply because you are a safe driver. The reality is that anyone can be injured in a motorcycle accident becomes it might not matter how safe you are on the roadway. Motorcyclists are at risk of catastrophic injuries in the event of a collision. Moreover, motorcyclists are more likely to be involved in a crash because bikes are sometimes difficult to see on the road, especially if the other motorist isn't paying close attention while operating their motor vehicle. Additionally, motorcyclists have an enhanced risk of catastrophic injury in the event of a collision because they are not protected by the body of a car. Even if you wear a helmet, which NJ law requires you to do, you can still suffer serious injuries when you are thrown from your motorcycle or are pinned to the pavement by your bike. If you have been injured in a motorcycle accident, New Jersey law may be able to help you pursue damages for your accident-related injuries, as well as property damage stemming from the crash. Unfortunately, motorcycle accident victims often lack sufficient insurance coverage, which makes it more difficult for them to use the legal system to their advantage. That's why it is crucial for you to speak with an experienced motorcycle accident attorney as soon as possible.
Personal Injury Attorneys Get Monetary Compensation for Trip & Fall Accident Victims in Merchantville, New Jersey
When you set foot on a commercial property, such as a mall, restaurant, or retail store, you are counting on the business owner, or site operator, to make sure that you are protected against serious injury. NJ law holds property owners legally responsible for slip & fall accidents, as well as trip and fall accidents, by placing a legal duty on property owners to provide a safe and secure environment for visitors. New Jersey property owners must inspect their premises for potential safety hazards, as well as remove unsafe conditions from the property. If the dangerous condition is not removed, the site owner must warn visitors of the existing danger. When a negligent property owner fails to take necessary steps to ensure that visitors are protected against slip & fall accidents, the result can be a severe injury. If you or a loved one has been injured in a trip and fall accident on another person's property, whether it was a commercial property or private property, you may be able to get financial compensation for your injuries. Speak with a knowledgeable premises liability lawyer today to explore your legal options.
New Jersey Personal Injury Lawyers Proudly Serving Residents of Merchantville, NJ
Garber Law, P.C. is a client-oriented firm with lawyers who are dedicated to representing personal injury victims throughout New Jersey, including New Jersey. We will take a hands-on approach in your case because we believe that each one of our clients deserves the best possible representation. Our lawyers have more than 30 years of experience representing personal injury victims throughout the Garden State, so we know what is needed to win in the courtroom and at the negotiating table. Call us day or night to schedule a free consultation at our NJ office.
Garber Law, P.C. Has Achieved Numerous
Multi-Million Dollar Results
Get The Compensation You Deserve!
Settlements and verdicts may vary and are based on the many factors of your case, etc.
(The below information may not apply to your settlement and verdict).
Settlement During Trial for a Leg Amputation
Mr. Garber is amazing! He walked me through my lawsuit every step of the way and answered all of my questions. Not only is he a great lawyer, but he was very caring about my feelings and health throughout the whole process. Thank you, Mr. Garber, for everything you've done for me, especially for winning my case!

Kim C.

Working with the firm was my best decision. They were extremely helpful and knowledgeable and definitely worked hard for their clients. I would highly recommend them.

Linda S.

Mr. Garber is simply the best. Very knowledgeable, honest, and helpful throughout the whole process. He has been practicing law for many years and is a true professional in the courtroom. Joel Wayne Garber will fight hard for what you deserve.

Joseph P.