Stratford Personal Injury Lawyer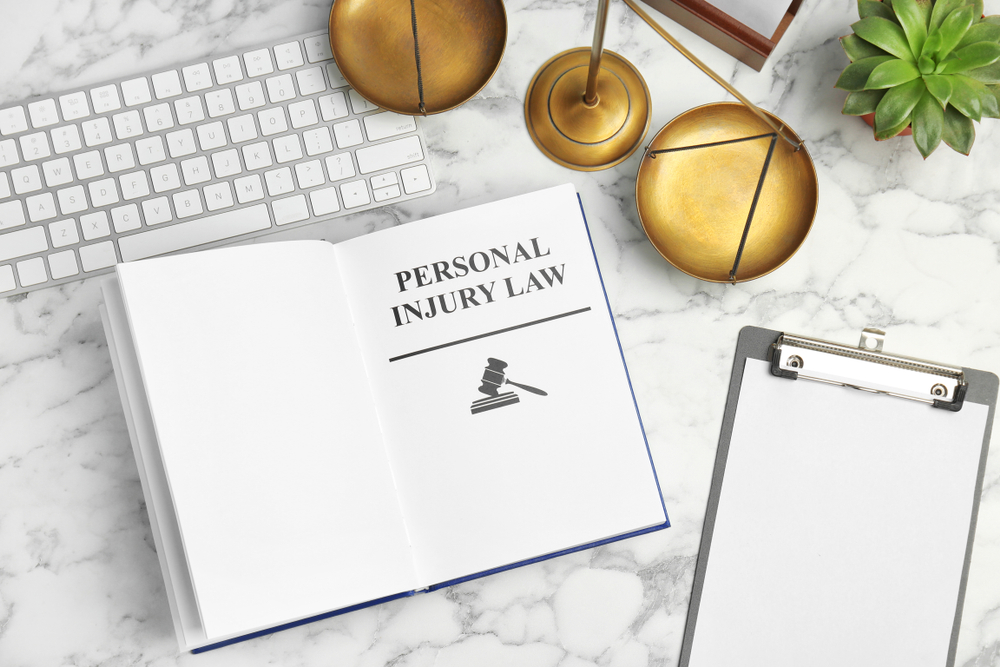 Stratford NJ Personal Injury Lawyers Fight to Get Justice for Accident Victims
If you are hesitant to file a personal injury claim because you are unsure about whether it's worth it, you need to speak to an experienced Stratford personal injury lawyer. The reality is that personal injury claims are never simply about getting compensated. A personal injury claim is an important step in making sure that you get justice and that the person responsible for the accident is held accountable. A serious injury stemming from a motor vehicle accident, or some other type of accident, can cause severe injuries. You could be facing years of physical pain and expensive medical bills. Moreover, you will know that the person responsible for your injuries has evaded justice and avoided consequences for their negligence. This person could be putting others at risk right now. A personal injury claim will not only help you get compensated for your injuries; it will also ensure that you get the justice you deserve.
Stratford, New Jersey Personal Injury Lawyers Do Whatever It Takes to Secure Financial Compensation for Injured Construction Workers
Construction workers do important work that makes society better. Unfortunately, construction work is extremely dangerous and exposes workers to risks that are unique to the construction industry. If you or a loved one has been injured while working on a construction site, you may be able to pursue compensation through the filing of a workers' compensation claim. In some cases, the compensation you receive through workers' comp won't be enough because NJ workers' compensation only covers things like medical bills, lost wages if you miss time from work, and permanent and temporary disability. It might also be necessary for you to file a personal injury claim against a third party in order to get money for pain and suffering related to the construction site accident. An experienced personal injury attorney can help you navigate the complicated legal process and help you sort out the different legal claims that typically arise in a construction accident case, which can include both personal injury claims and workers' compensation claims.
Personal Injury Lawyers Assist Dog Bite Victims Who Need Financial Compensation for Their Injuries in Stratford, NJ
You should never have to worry about being attacked by a dog while you walk down the street in your own neighborhood or on the sidewalk in another neighborhood. Unfortunately, it's a fact that some dog owners fail to control their dogs, resulting in dog attacks and catastrophic injuries to innocent victims. Not only do the victims suffer severe physical injuries; they also have to deal with long-term emotional damage if they sustain injuries that result in permanent scarring and disfigurement. In the event that you have been attacked by a vicious, out-of-control dog, it is imperative that you consider legal action in order to get compensation for your injuries, which may include broken bones, nerve damage, skin lacerations, puncture wounds, and eye injuries. In the worst cases, a vicious dog attack can cause wrongful death. Since the law in New Jersey protects people, like you, against dog bite injuries, you should speak with an experienced personal injury attorney and explore the possibility of pursuing a civil remedy for securing financial compensation.
New Jersey Personal Injury Lawyers Proudly Serving Residents of Stratford, NJ
Garber Law, P.C. is a New Jersey legal team with certified trial lawyers who have more than 30 years of experience representing clients in personal injury cases, including motor vehicle accidents, trip & falls, construction accidents, and workplace accidents, so we know what it takes to beat insurance companies and maximize your compensation. Additionally, we handle personal injury cases on a contingency basis, so we only get paid if we collect money for you. Call us anytime to schedule a free consultation at our New Jersey office.
Garber Law, P.C. Has Achieved Numerous
Multi-Million Dollar Results
Get The Compensation You Deserve!
Settlements and verdicts may vary and are based on the many factors of your case, etc.
(The below information may not apply to your settlement and verdict).
Settlement During Trial for a Leg Amputation
Mr. Garber is amazing! He walked me through my lawsuit every step of the way and answered all of my questions. Not only is he a great lawyer, but he was very caring about my feelings and health throughout the whole process. Thank you, Mr. Garber, for everything you've done for me, especially for winning my case!

Kim C.

Working with the firm was my best decision. They were extremely helpful and knowledgeable and definitely worked hard for their clients. I would highly recommend them.

Linda S.

Mr. Garber is simply the best. Very knowledgeable, honest, and helpful throughout the whole process. He has been practicing law for many years and is a true professional in the courtroom. Joel Wayne Garber will fight hard for what you deserve.

Joseph P.