Monroe Township Personal Injury Lawyer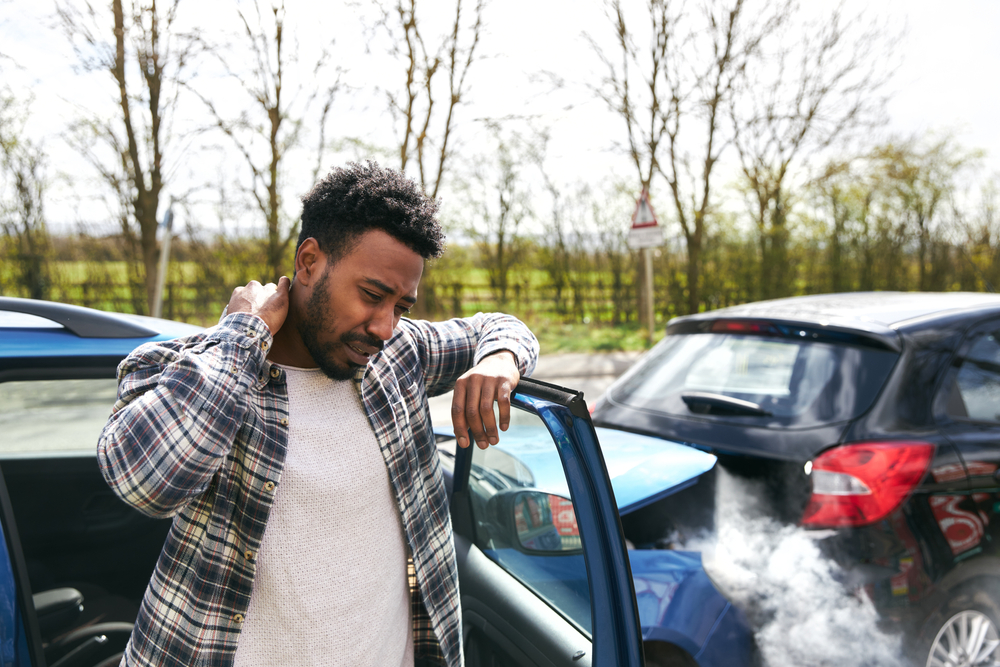 Monroe NJ Personal Injury Attorneys Fight to Get You the Compensation You Deserve
Do not second-guess yourself when it comes to filing a personal injury claim for compensation for your injuries. There is a common misconception that anyone who has been hurt in an accident should just "suck it up" and get better on their own. But the reality is that getting better requires time and resources. When you are dealing with significant pain and are unable to pay for costly medical bills, it can be extremely difficult to improve your health. The recovery process can also be made more difficult if you are unable to return to work and earn a paycheck. As the bills pile up, you might feel compelled to take a less-than-favorable settlement from the insurance company. You need to speak with an experienced Monroe Township personal injury lawyer before you make any decisions about what to do next.
Personal Injury Lawyers Fight to Get Compensation to Cover Medical Costs for Accident Victims in Monroe, NJ
If another person has acted negligently and caused an accident resulting in significant injuries to you or your loved one, the law affords you certain remedies. Under New Jersey law, certain negligent actions are considered civil wrongs. This means that you can potentially secure compensation for your medical expenses and lost wages. As the medical bills pile up after your accident, you might find yourself in need of extra finances. Your future medical costs could include surgeries, physical therapy, crutches, braces, and pain medication. Beyond that, you could find it hard to cover your necessary living expenses, such as your house payments or car payments, if your injury prevents you from going back to work for any period of time. Monetary compensation might not make you rich, but it can help you get the medical treatment you need so that you can recover from your injuries.
Monroe Township Personal Injury Lawyers Get You Financial Compensation for Auto Accident Damages
Although many dangerous drivers are involved in auto accidents, many safe drivers are also involved in car crashes through no fault of their own. Sometimes it can be impossible to avoid a distracted driver who veers into your lane of traffic. Additionally, dangerous weather conditions can cause you to lose control of your vehicle on a slick roadway. Depending upon the circumstances of your accident, you may be entitled to financial compensation for your injuries, your property damage, and your lost wages if you have to miss time from work. Unfortunately, insurance companies often take advantage of the fact that New Jersey auto accident and insurance laws are incredibly complicated. For instance, New Jersey is a "comparative negligence" state that prevents drivers from collecting damages if they were more than 50 percent responsible for the accident. An experienced car accident lawyer can examine the evidence in your case and help you use the law to your advantage.
Free Consultation with Knowledgeable New Jersey Personal Injury Attorneys
If you or someone you love has been injured due to someone else's negligence, Garber Law, P.C. can help you get the financial compensation you deserve. Our legal team includes certified civil trial lawyers who have more than 30 years of experience representing personal injury victims in New Jersey. We offer a free initial consultation and we work on a contingency basis in personal injury cases, so you only pay us if we are successful.
Garber Law, P.C. Has Achieved Numerous
Multi-Million Dollar Results
Get The Compensation You Deserve!
Settlements and verdicts may vary and are based on the many factors of your case, etc.
(The below information may not apply to your settlement and verdict).
Settlement During Trial for a Leg Amputation
Mr. Garber is amazing! He walked me through my lawsuit every step of the way and answered all of my questions. Not only is he a great lawyer, but he was very caring about my feelings and health throughout the whole process. Thank you, Mr. Garber, for everything you've done for me, especially for winning my case!

Kim C.

Working with the firm was my best decision. They were extremely helpful and knowledgeable and definitely worked hard for their clients. I would highly recommend them.

Linda S.

Mr. Garber is simply the best. Very knowledgeable, honest, and helpful throughout the whole process. He has been practicing law for many years and is a true professional in the courtroom. Joel Wayne Garber will fight hard for what you deserve.

Joseph P.