Why Distracted Driving During December is So Dangerous
December 01, 2020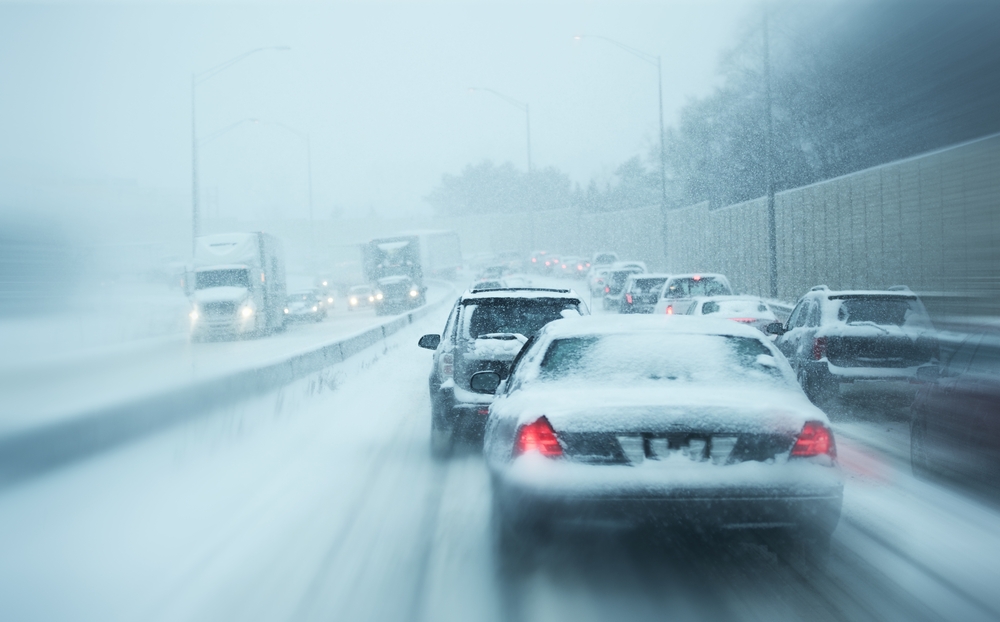 Distracted driving is dangerous, whether it is the middle of the summer or following an icy storm in winter. However, distracted driving tends to lead to an increase in car accidents during the winter months. Understanding the contributing factors, as well as how to handle a winter car accident, is important.
Read more: What to do if You're Injured as a Passenger in a Car Accident
What Is Distracted Driving?
Distracted driving is much more than driving while using a phone. While smartphones have become one of the biggest causes and known types of distracted car accidents, there are also many other types of distractions. A few of the most common include:
Making phone calls or text messages
Manipulating the driver infotainment system
Changing the radio station
Communicating with other passengers
Eating while driving
Applying makeup or changing clothing
Interacting with other drivers on the road
Reaching for something in your glove box
Each of these behaviors takes your focus off the road. Even if it just for a few seconds, this is enough to reduce your reaction time and cause a car accident. When you add in winter conditions, each of these behaviors becomes even riskier. Your focus is already elsewhere, so when you hit a patch of ice, you are unable to respond in a fast manner. If other drivers also hit the same dangerous road conditions, this can present even more risk.
This is why, unfortunately, icy road conditions often lead to bad car accidents, as well as multi-vehicle accidents.
Read more: Tips to Survive Snowy Roads
Safety Tips for Navigating Icy Roads
If you live in New Jersey, chances are, you will have to drive on icy road conditions at least once. These tips can help you navigate icy roads in a safe manner:
Reduce your driving speed: Reducing your speed can help to give you more time to respond.
Avoid distractions: It is best to avoid distractions when driving, especially when on icy roads.
Check the weather: Unexpected ice can be difficult to navigate. In fact, black ice often is a leading cause of accidents. Check the weather before leaving your house.
Utilize all safety features: Many of today's vehicles are equipped with upgraded safety features that can help you navigate icy roads. Before driving, ensure that these features are activated. But, try to avoid activating them while driving, which can also be a distraction. It is also helpful to test them out before navigating winter roads.
Being aware, especially during icy road conditions, is important. This winter, make sure you take the necessary safety precautions to keep yourself safe.
Discuss Your Case With a Car Accident Lawyer Today
If you are involved in a car accident, make sure you receive immediate medical care and then consider talking with a car accident lawyer. If the other driver was driving distracted, then they may be liable for your damages. If you were injured, then you may need assistance covering certain damages, like your medical bills or lost wages. You may also need assistance with any vehicle repairs, or other types of property damages, that were caused by the car accident.
Read more: 10 Important Questions for Your Personal Injury Attorney
Contact a Cherry Hill Personal Injury Lawyer to Discuss Your Car Accident Case in New Jersey
Did you or a loved one sustain serious injuries due to a car accident in New Jersey? Don't let the medical bills pile up while you wait for the negligent party or their insurance company to do the right thing. Right now, you need an aggressive personal injury attorney on your side, fighting to get you the compensation you need, want, and deserve. The skilled attorneys at Garber Law, P.C. represent clients injured because of car accidents in Voorhees, Marlton, Haddonfield, Cherry Hill and throughout New Jersey. Call (856) 435-5800 or fill out our online contact form to schedule a consultation about your case. We have an office conveniently located at the Greens of Laurel Oak, 1200 Laurel Oak Road, Suite 104, Voorhees, NJ 08043, as well as an office in Philadelphia, PA.
Garber Law, P.C. Has Achieved Numerous
Multi-Million Dollar Results
Get The Compensation You Deserve!
Settlements and verdicts may vary and are based on the many factors of your case, etc.
(The below information may not apply to your settlement and verdict).
Settlement During Trial for a Leg Amputation
Mr. Garber is amazing! He walked me through my lawsuit every step of the way and answered all of my questions. Not only is he a great lawyer, but he was very caring about my feelings and health throughout the whole process. Thank you, Mr. Garber, for everything you've done for me, especially for winning my case!

Kim C.

Working with the firm was my best decision. They were extremely helpful and knowledgeable and definitely worked hard for their clients. I would highly recommend them.

Linda S.

Mr. Garber is simply the best. Very knowledgeable, honest, and helpful throughout the whole process. He has been practicing law for many years and is a true professional in the courtroom. Joel Wayne Garber will fight hard for what you deserve.

Joseph P.