What to Do If You're Injured as a Passenger in a Car Accident
September 20, 2019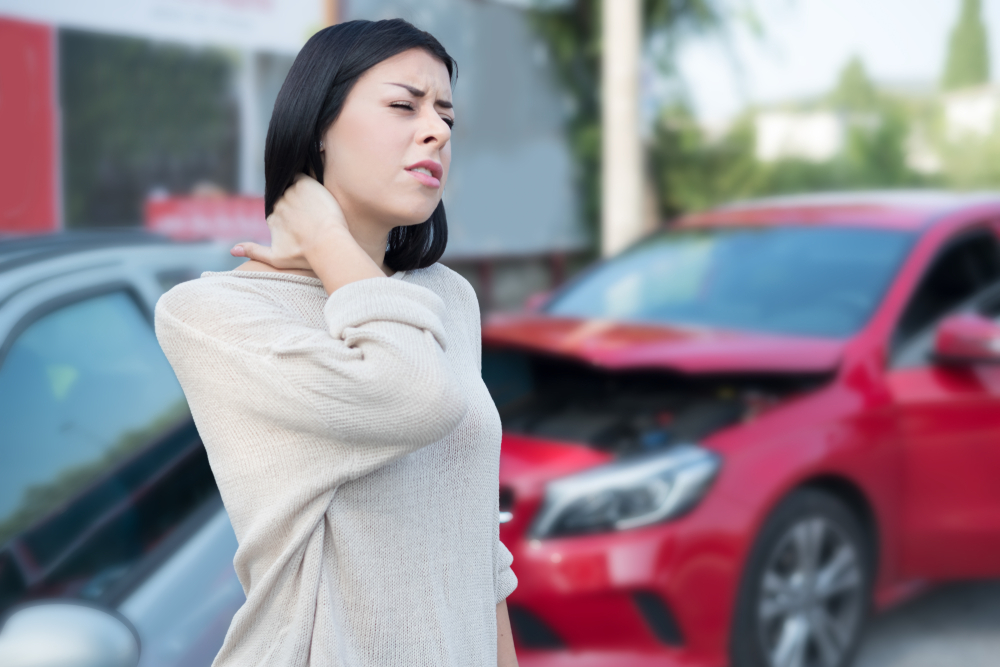 Getting Into a Car Accident as a Passenger
How often do you trust someone else to drive you somewhere? Carpooling and services like Uber have increased in popularity, which means a lot more people are choosing to ride as a passenger rather than driving their own cars. What happens when you get injured in a car accident while riding as a passenger? What are your rights? Get the details below.
What Are My Rights as a Passenger?
If you get injured in a collision, then you have a right to pursue compensation for any damages you incur. This may include medical bills, compensation for pain and suffering, and income you've lost from missing work. As a passive passenger in the crash, you may be able to obtain compensation from a number of parties. Depending on the circumstances surrounding the accident, you could file a claim against • The driver of the vehicle you were riding in and their insurance company • The other driver involved in the crash and their insurance company • Your own insurance company if you own a vehicle If you aren't fully compensated by one of these parties, then it may be able to pursue an additional claim against one of the other parties. You can do this until you've fully financially recovered from your losses. You cannot, however, pursue more damages than you incurred. When you were injured during an Uber or Lyft ride, you might seek compensation from the company's insurance liability coverage.
What to do After an Accident
When you're a passenger, it's normal to let the driver take control of the situation even after a collision has occurred. If the driver is hesitant to call the police, then you may need to call the authorities yourself. This step is important because the police will officially document the crash and begin an investigation. If the authorities aren't called, then you may have difficulty pursuing a claim later. The driver or other involved parties may attempt to claim an accident never happened. Once the authorities have been notified, you should seek medical attention for your injuries. Don't delay getting checked out by a medical professional because you could unintentionally make your injuries worse. Delaying treatment could also impact your ability to seek out compensation in the future. It's understandable that your personal relationship with the driver may complicate your situation, but you still need to follow these steps after a crash.
Contact a Voorhees Personal Injury Lawyer to Discuss Your Car Accident Injury Case in New Jersey or Pennsylvania
Did you or a loved one sustain serious injuries due to a car accident in New Jersey or Pennsylvania? Don't let the medical bills pile up while you wait for the negligent party or their insurance company to do the right thing. Right now, you need an aggressive personal injury attorney on your side, fighting to get you the compensation you need, want, and deserve. The skilled attorneys at Garber Law, P.C. represent clients injured because of car accidents in Camden County, Trenton, Mercer County, Burlington County in New Jersey and Philadelphia, Bucks County, Montgomery County, Delaware County and Chester County in Pennsylvania. Call 856-282-0398 in New Jersey or 866-556-2962 in Pennsylvania or fill out our online contact form to schedule a consultation about your case. We have an office conveniently located at The Greens of Laurel Oak, 1200 Laurel Oak Road, Suite 104, Voorhees, NJ 08043, as well as offices located in Philadelphia in the Aramark Building, 1101 Market Street, Suite 2820.
Garber Law, P.C. Has Achieved Numerous
Multi-Million Dollar Results
Get The Compensation You Deserve!
Settlements and verdicts may vary and are based on the many factors of your case, etc.
(The below information may not apply to your settlement and verdict).
Settlement During Trial for a Leg Amputation
Mr. Garber is amazing! He walked me through my lawsuit every step of the way and answered all of my questions. Not only is he a great lawyer, but he was very caring about my feelings and health throughout the whole process. Thank you, Mr. Garber, for everything you've done for me, especially for winning my case!

Kim C.

Working with the firm was my best decision. They were extremely helpful and knowledgeable and definitely worked hard for their clients. I would highly recommend them.

Linda S.

Mr. Garber is simply the best. Very knowledgeable, honest, and helpful throughout the whole process. He has been practicing law for many years and is a true professional in the courtroom. Joel Wayne Garber will fight hard for what you deserve.

Joseph P.