Can Multiple Parties Be Responsible for a Car Accident in New Jersey? 
December 29, 2022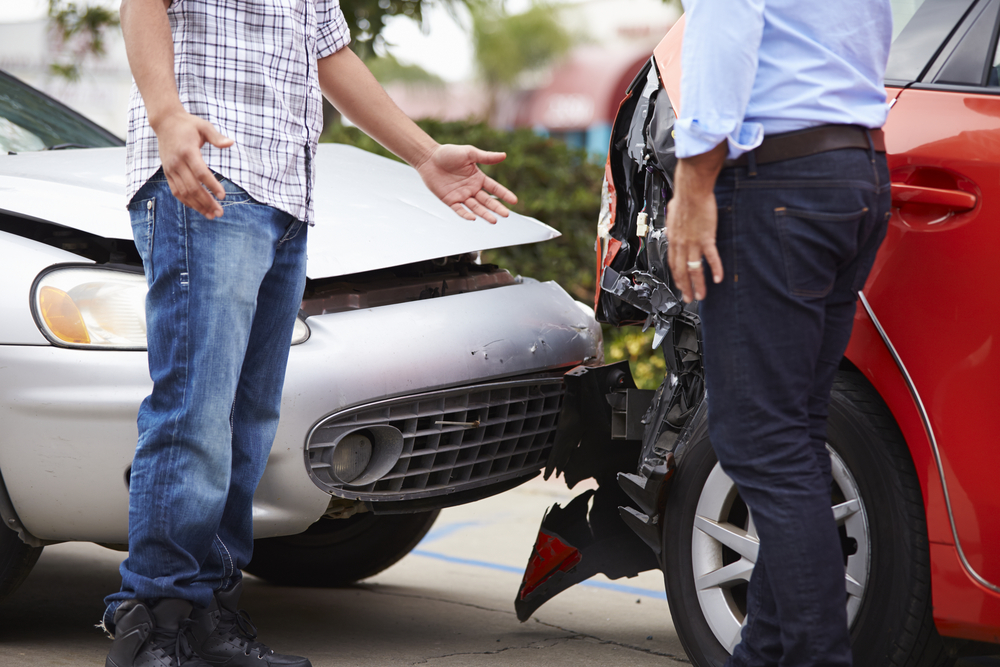 While recovering from a car accident is a complicated process on its own, things can become more complex if multiple parties were at fault for the crash. Although New Jersey makes recovery from a car crash a little easier due to being a no-fault state, in many cases it is still necessary to determine which parties were at fault for the car accident. Keep reading to learn more about liability for car accidents in New Jersey.
How is Fault Determined in Car Accidents?
As a no-fault insurance state, New Jersey requires all drivers residing in the state to carry personal injury protection (PIP) coverage. If a driver or their passengers are injured in a car accident, the driver's PIP coverage helps pay for their medical bills, lost wages, and other expenses resulting from their injuries. PIP coverage is paid regardless of who was at fault for the car accident, which is why PIP is often called "no-fault" coverage.
However, depending on the severity of the injuries you suffered in a car crash, your PIP coverage may not be enough to pay for all the expenses and losses you incurred due to your injuries. Under New Jersey's no-fault insurance system, you can file a lawsuit against the driver or drivers at fault for the car accident if you selected the unlimited right-to-sue option in your auto insurance policy, or if your injuries are severe enough to meet the "verbal threshold," which usually means suffering a displaced fracture, permanent injury or impairment, loss of a body part, significant disfigurement or scarring, or loss of a fetus.
If you have the right to sue at-fault drivers for the injuries you suffered in the car crash, you will need to gather evidence to determine who caused the accident. This evidence may include:
Police accident reports
Accident scene photos and videos
Surveillance or traffic camera footage
Vehicle electronic data recorder logs
Driver cell phone records
Driver alcohol/drug screen results
Eyewitness testimony
Post-accident vehicle inspections
Vehicle inspection and maintenance records
Accident reconstructions prepared by expert witnesses
Read more: 3 Things to do After a Motor Vehicle Collision
New Jersey's Comparative Negligence Rule
When multiple drivers are at fault for a car accident in New Jersey, the state's comparative negligence rule comes into play. This rule states that each at-fault party will be responsible for a share of an injured party's losses, in proportion to the percentage of fault the responsible party has for the accident. The rule also states that an injured party may still be entitled to pursue a claim for compensation even if they share fault for the crash, so long as their share of fault does not exceed the percentage of responsibility of the other driver or drivers that they are seeking compensation from. But because the comparative negligence rule allocates liability for injuries in proportion to fault, your right to financial recovery may be reduced if you share some fault for the car accident or your injuries. For example, if you sustained $100,000 in losses and are determined to have been 25 percent at fault for the accident or your injuries, the comparative negligence rule means that you are liable for $25,000 of your losses, although you can pursue the other $75,000 from the other driver(s) or parties at fault for the accident or liable for your expenses and losses. 
Read more: Can Posting on Facebook Hurt My Personal Injury Claim?
Contact a Voorhees Personal Injury Lawyer to Discuss Your Car Accident Case in New Jersey
Did you or a loved one sustain serious injuries due to a car accident in New Jersey? Don't let the medical bills pile up while you wait for the negligent party or their insurance company to do the right thing. Right now, you need an aggressive personal injury attorney on your side, fighting to get you the compensation you need, want, and deserve. The skilled attorneys at Garber Law, P.C. represent clients injured because of car accidents in Voorhees, Marlton, Berlin, Cherry Hill, and throughout New Jersey. Call 856-219-4628 or fill out our online contact form to schedule a free consultation about your case. We have an office conveniently located at 1200 Laurel Oak Road, Suite 104, Voorhees, NJ 08043, as well as offices in Philadelphia, PA.
The articles on this blog are for informative purposes only and are no substitute for legal advice or an attorney-client relationship. If you are seeking legal advice, please contact our law firm directly.
Garber Law, P.C. Has Achieved Numerous
Multi-Million Dollar Results
Get The Compensation You Deserve!
Settlements and verdicts may vary and are based on the many factors of your case, etc.
(The below information may not apply to your settlement and verdict).
Settlement During Trial for a Leg Amputation
Mr. Garber is amazing! He walked me through my lawsuit every step of the way and answered all of my questions. Not only is he a great lawyer, but he was very caring about my feelings and health throughout the whole process. Thank you, Mr. Garber, for everything you've done for me, especially for winning my case!

Kim C.

Working with the firm was my best decision. They were extremely helpful and knowledgeable and definitely worked hard for their clients. I would highly recommend them.

Linda S.

Mr. Garber is simply the best. Very knowledgeable, honest, and helpful throughout the whole process. He has been practicing law for many years and is a true professional in the courtroom. Joel Wayne Garber will fight hard for what you deserve.

Joseph P.