Your Work Injury May Entitle You to More Compensation Than You Think
June 25, 2021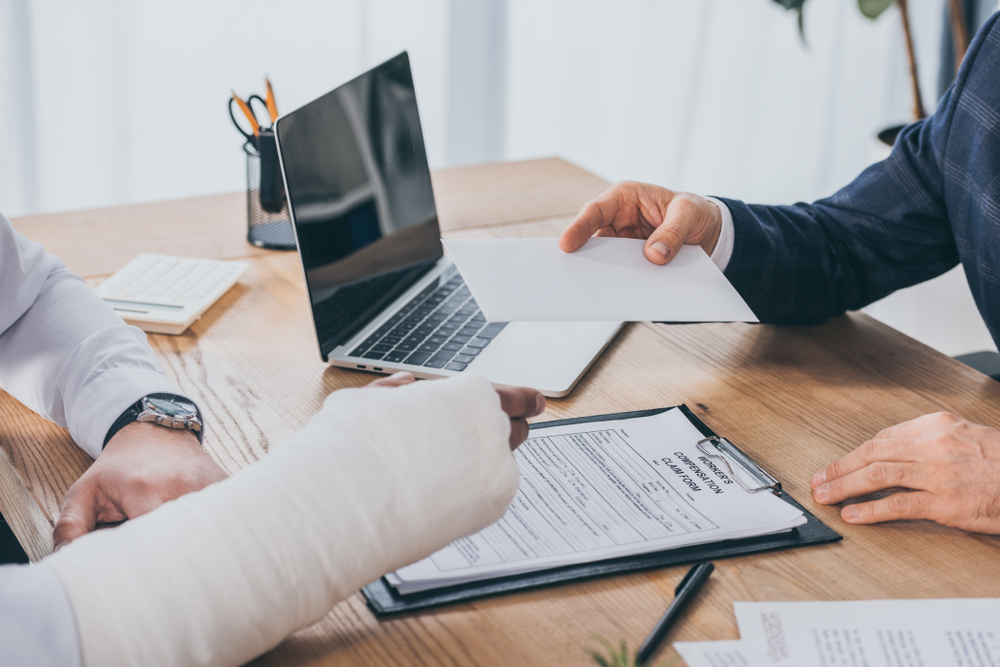 If you have been injured on the job, you may already know you are entitled to workers' compensation benefits under New Jersey or Pennsylvania law. What you may not know is that the circumstances of your accident will determine if you are entitled to even more compensation under personal injury law.
Third-party claims
If your work accident was caused by a negligent third party, you may pursue a personal injury claim against that party. A third party is a person, business or organization that is not your employer. Examples include contractors, equipment manufacturers and careless drivers.
How do I know if I have a claim?
To gauge whether you may have a third-party liability claim, ask yourself the following questions:
Was my injury caused by a scaffold collapse, trench collapse, crane accident or other accident caused by a contractor or subcontractor?
Was I injured by a distracted, drunk or otherwise negligent driver while operating a vehicle for work purposes?
Did my injury arise from a fire, explosion or other accident caused by dangerous or defective machinery?
These are only a few examples, but if you answered yes to any of them, you may deserve personal injury compensation for your accident. There are many more ways a third party could have contributed to your accident. An experienced work injury lawyer can investigate the root causes of your accident to identify all parties who bear responsibility. By working with an attorney who handles both workers' compensation and personal injury claims, you can rest assured that your interests will be covered on all fronts.
Protect yourself financially
In the wake of a work accident, you may face many hardships, including medical bills, wage loss and pain and suffering. You should consult with an experienced attorney before making any important decisions about your case. You don't want to leave potential financial support on the table when you are recovering from a serious on-the-job injury.
Garber Law, P.C. Has Achieved Numerous
Multi-Million Dollar Results
Get The Compensation You Deserve!
Settlements and verdicts may vary and are based on the many factors of your case, etc.
(The below information may not apply to your settlement and verdict).
Settlement During Trial for a Leg Amputation
Mr. Garber is amazing! He walked me through my lawsuit every step of the way and answered all of my questions. Not only is he a great lawyer, but he was very caring about my feelings and health throughout the whole process. Thank you, Mr. Garber, for everything you've done for me, especially for winning my case!

Kim C.

Working with the firm was my best decision. They were extremely helpful and knowledgeable and definitely worked hard for their clients. I would highly recommend them.

Linda S.

Mr. Garber is simply the best. Very knowledgeable, honest, and helpful throughout the whole process. He has been practicing law for many years and is a true professional in the courtroom. Joel Wayne Garber will fight hard for what you deserve.

Joseph P.