Workers' Comp Claims for a Work-Related Meniscus Injury
October 22, 2022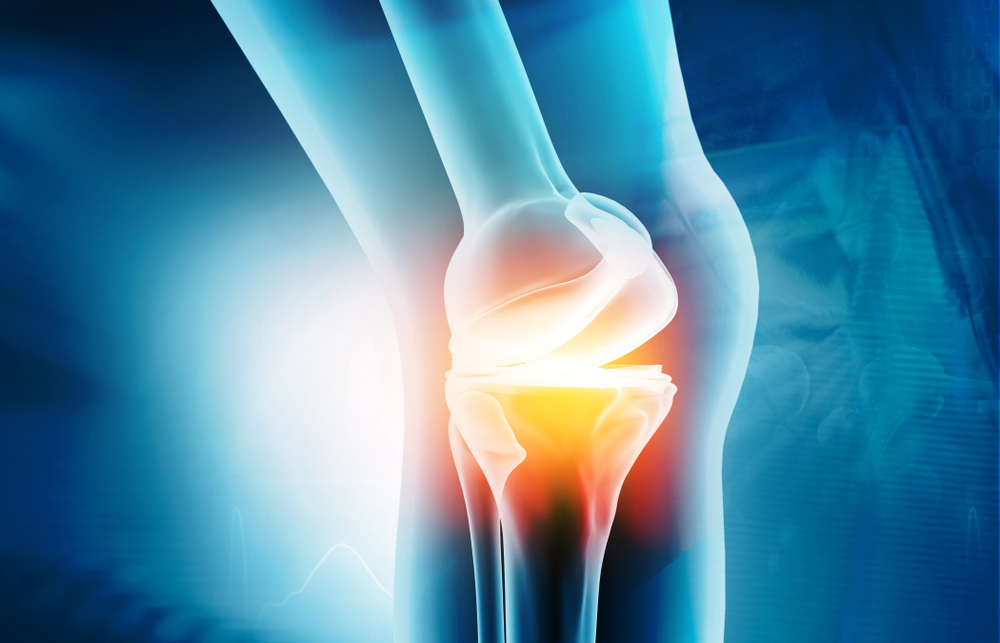 Some careers put you at an increased risk of injury. Depending on the cause of your injury, you may be able to seek compensation through a workers' compensation claim. One such injury may be a torn meniscus.
What is a Meniscal Lesion?
A meniscal lesion is a tear or lesion on a knee joint. The meniscus comprises fibrocartilage, providing a cushion between the knees, the tibia, and the femur. The meniscus is important for distributing even weight in the knee to prevent too much impact on any one part of it. A lesion on the knee can lead to pain and limited mobility.
Meniscal lesions occur from one of two causes: degeneration or injury. You may recognize that you have a meniscal injury by the following symptoms:
Sharp pains when moving the knee
Popping sensations when moving
Chronic swelling
Chronic stiffness
Feeling like the knee is locked in place
Inability to straighten the knee
Knee instability
Pain or inflammation in the knee can prevent you from getting around normally. You may also find it difficult to move your knee, which can impact sitting down and getting back up again.
Who's Responsible for a Meniscus Lesion?
A meniscus lesion can be degenerative, which means it's a normal part of aging. The sudden onset of a meniscus lesion, however, may be due to injury. No one is responsible when a meniscus lesion occurs due to degenerative causes. However, if you experience meniscus lesions due to a work-related injury, you may be able to seek compensation.
It's usually possible to tell if a meniscus lesion is from degeneration or an injury. Each type of meniscus lesion appears differently. A degenerative meniscus lesion displays gradual wear down over the years. A meniscus lesion from an injury occurs rapidly, usually from the quick turn of the body or knee. A meniscus lesion can also occur by injury from repetitive motions.
How to File a Workers' Compensation Claim in New Jersey
If you're experiencing knee pain from a recent work-related injury, you may have options available through workers' compensation. Workers' compensation is a state program that protects employees financially in the event that they're injured at work. The great thing about workers' compensation benefits is that they can also cover your medical bills and provide you with temporary disability payments. With them, you can enjoy deductible-free medical care.
Workers' compensation in New Jersey is a no-fault program, which means that it doesn't necessarily mean who is at fault for the injury. You should be eligible for the program if you can prove that the injury occurred at work while conducting work-related tasks. Notify your employer of your injury so they can provide you with the information you need to file a claim.
When to Contact a Workers' Compensation Lawyer
Filing your workers' compensation claim should be simple. However, this isn't always the case. If your employer is making the process difficult or your workers' compensation representative wrongfully denied your claim, it may be worth it to reach out to a lawyer. Workers' compensation is meant to protect employees when they're injured on the job. It's only right that you receive the benefits you're entitled to through the program.
Contact a Cherry Hill Workers' Compensation Lawyer to Discuss Your New Jersey Workplace Injury Case
A workplace injury can be devastating, particularly if it prevents you from returning to work for an extended period of time. Although New Jersey Workers' Compensation laws are supposed to provide you with reimbursement for medical expenses and replacement pay for missed time at work, it is not always easy to get the Workers' Comp benefits you deserve. That is why you should speak with a knowledgeable Workers' Compensation lawyer about your situation and get guidance throughout the claims process. The experienced Workers' Compensation attorneys at Garber Law, P.C. represent clients in Camden, Cherry Hill, Voorhees, Marlton, and all across New Jersey. Call 856-219-4628 or fill out our online contact form today to schedule a consultation about your work injury case. Our main office is located at 1200 Laurel Oak Rd, Voorhees Township, NJ 08043, and we also have an office in Philadelphia, PA.
The articles on this blog are for informative purposes only and are no substitute for legal advice or an attorney-client relationship. If you are seeking legal advice, please contact our law firm directly.
Garber Law, P.C. Has Achieved Numerous
Multi-Million Dollar Results
Get The Compensation You Deserve!
Settlements and verdicts may vary and are based on the many factors of your case, etc.
(The below information may not apply to your settlement and verdict).
Settlement During Trial for a Leg Amputation
Mr. Garber is amazing! He walked me through my lawsuit every step of the way and answered all of my questions. Not only is he a great lawyer, but he was very caring about my feelings and health throughout the whole process. Thank you, Mr. Garber, for everything you've done for me, especially for winning my case!

Kim C.

Working with the firm was my best decision. They were extremely helpful and knowledgeable and definitely worked hard for their clients. I would highly recommend them.

Linda S.

Mr. Garber is simply the best. Very knowledgeable, honest, and helpful throughout the whole process. He has been practicing law for many years and is a true professional in the courtroom. Joel Wayne Garber will fight hard for what you deserve.

Joseph P.