Understanding Your Rights: When Can Police Search Your Car in New Jersey Without a Warrant?
September 08, 2023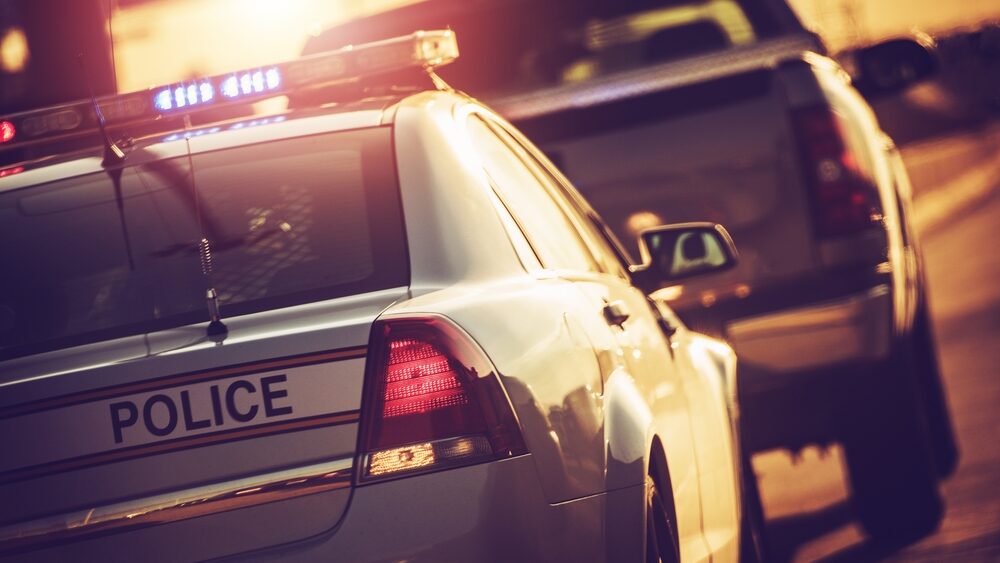 The flashing lights of a police car in your rear-view mirror can instantly ratchet up your stress levels, regardless of the reason for being pulled over. If you find yourself in such a scenario on a New Jersey road, it's crucial to remain calm and composed. While it's important to comply with law enforcement's instructions, it's equally vital to be aware of your constitutionally protected legal rights.
The Element of Consent in Warrantless Searches by NJ Police
Many drivers in New Jersey are unaware that they have the right to refuse when a police officer asks to search their car. You are under no obligation to consent to a vehicle search. Interestingly, the manner in which the request for consent is presented may not always be straightforward, leading many drivers to believe they have no option but to comply. This is a misconception; you are within your rights to decline a vehicle search.
What Constitutes a Probable Cause in a Vehicle Search?
In instances where you do not give your consent for a search, law enforcement officers must have what is known as "probable cause" to proceed. The Fourth Amendment of the U.S. Constitution safeguards citizens from unreasonable searches and seizures. In practical terms, this implies that the police are usually required to secure a warrant to conduct a search—unless they have probable cause.
Probable cause may arise from a variety of situations. Officers can cite "exigent circumstances" as a justification for bypassing the need for a warrant. These are urgent conditions where any delay to obtain a warrant could result in the disappearance of evidence or pose an immediate risk to human health. For example, if a police officer has reason to believe that a kidnapped individual is locked in the trunk of your car, this would constitute exigent circumstances that justify an immediate search. Similarly, if the officer suspects that waiting for a warrant would give you time to destroy evidence related to a drug offense, this too could qualify as a probable cause.
FAQ Section: Common Questions about Vehicle Searches in NJ
1. What should I do if a police officer asks to search my vehicle?
You have the right to refuse the search. Politely inform the officer that you do not consent to the search of your vehicle.
2. Can an officer search my glove compartment or trunk without my consent?
Generally, an officer needs either your consent or probable cause to search locked compartments in your vehicle, including the glove box or trunk.
3. What counts as probable cause for a vehicle search?
A probable cause could be anything that gives the officer a reasonable belief that a crime has been, is being, or will be committed. This could range from seeing illegal substances in plain view to smelling narcotics.
4. What should I do if I feel my rights have been violated during a vehicle search?
It's crucial to consult a criminal defense attorney to discuss your legal options. Your attorney can help determine whether law enforcement followed proper procedures.
Next Steps if You Believe Your Rights Were Violated
If you feel that your rights have been compromised during a traffic stop, it's essential to act promptly to protect your legal standing. Here are some steps you can take:
Document the Encounter: As soon as you're able, write down everything that happened during the traffic stop, including the officer's badge number and any conversations you had.
Consult an Attorney: Immediately reach out to a criminal defense attorney to review your case. At Garber Law, P.C., we offer a no-obligation initial consultation to discuss the specifics of your situation.
File a Complaint: If advised by your attorney, you might need to lodge a formal complaint against the law enforcement officers involved.
Prepare for Legal Proceedings: Your attorney can guide you through the complex legal maze and help you build a strong defense strategy.
Key Takeaway:
While encountering law enforcement can be nerve-wracking, knowledge is your most powerful tool. Understanding when and how New Jersey police can search your vehicle without a warrant can empower you to safeguard your constitutional rights more effectively. Should you find yourself facing criminal charges, your next step should be to consult with experienced criminal defense attorneys, like those at Garber Law, P.C., to explore your legal options and strategize the best course of action.
Contact Garber Law, P.C. Today For a Free Consultation About Your Criminal Defense
Facing a legal hurdle can be overwhelming, especially when it comes to matters as sensitive as criminal charges stemming from traffic stops and vehicle searches. That's where we come in. At Garber Law, P.C., we specialize in criminal defense, providing unparalleled representation to individuals in New Jersey and Pennsylvania. Our team of diligent attorneys possesses not only a deep well of legal knowledge but also a passion for defending your rights.
Ready to secure your future and protect your rights? Contact us today to schedule your free initial consultation and find out how Garber Law, P.C. can make a difference in your legal journey.
Garber Law, P.C. Has Achieved Numerous
Multi-Million Dollar Results
Get The Compensation You Deserve!
Settlements and verdicts may vary and are based on the many factors of your case, etc.
(The below information may not apply to your settlement and verdict).
Settlement During Trial for a Leg Amputation
Mr. Garber is amazing! He walked me through my lawsuit every step of the way and answered all of my questions. Not only is he a great lawyer, but he was very caring about my feelings and health throughout the whole process. Thank you, Mr. Garber, for everything you've done for me, especially for winning my case!

Kim C.

Working with the firm was my best decision. They were extremely helpful and knowledgeable and definitely worked hard for their clients. I would highly recommend them.

Linda S.

Mr. Garber is simply the best. Very knowledgeable, honest, and helpful throughout the whole process. He has been practicing law for many years and is a true professional in the courtroom. Joel Wayne Garber will fight hard for what you deserve.

Joseph P.