What Makes A Good Personal Injury Case?
March 16, 2023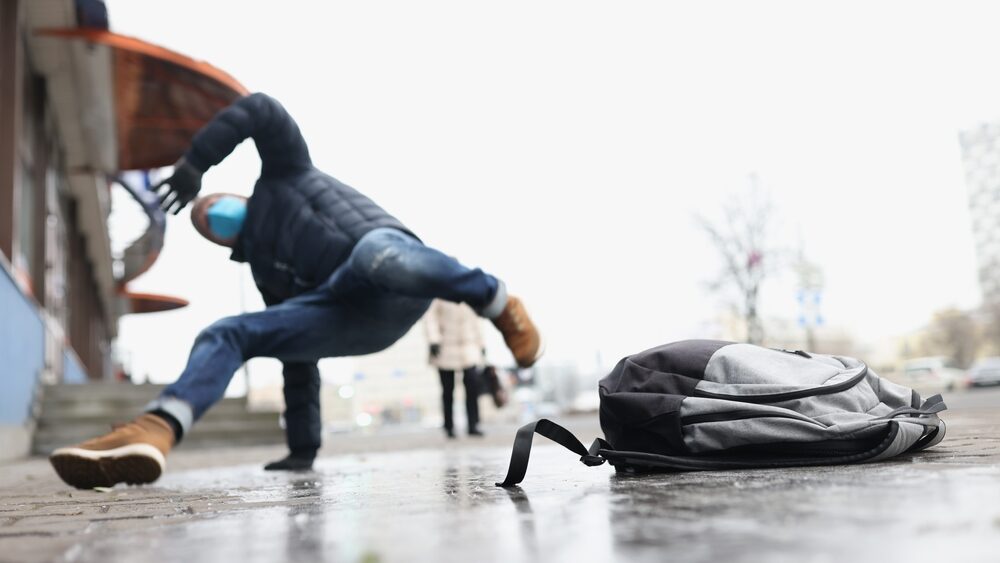 Personal injury cases can be brought for a variety of reasons, such as slip-and-fall incidents, workplace accidents, poor medical care, defective products, dog bites injury, nursing home abuse, police brutality injury, construction accidents, rideshare accidents, and more. Not every personal injury case is strong enough to result in a good outcome. Knowing the various aspects that affect a personal injury case's strength will help you figure out what makes a solid personal injury claim.
Liability
This aspect affects the viability of a personal injury claim. The legal term for the individual or entity in charge of causing harm is liability. If the defendant's actions directly caused the damage, it is easier to prove that they are to blame. For instance, if the other driver was texting and driving and caused the collision, they are liable for the victim's injuries.
Damages
Damages also have an impact on a personal injury case's strength. Damages are the costs that the person who was hurt by the defendant had to pay because of the harm that was done to them. Damages in a personal injury case may be monetary, psychological, or physical. The case is more compelling the more serious the harm. For instance, if the accident leaves the victim permanently disabled, the damages are greater and the case is stronger.
Evidence
Evidence is another element that impacts the strength of a personal injury claim. Proof is essential in demonstrating responsibility and damages. Witness accounts, medical records, police reports, and any other incident-related material can all be used as evidence. It's crucial to keep and preserve evidence as quickly as possible following an accident or injury to ensure that your case is solid.
It's crucial for your health and your personal injury lawsuit that you get medical attention if you are hurt or in an accident. Your medical records serve as evidence of your injuries and can be used to determine how much money you should be awarded as compensation. It's crucial to record any medical treatment you receive following the injury. This includes all of your medical expenses, such as check-ups, hospital stays, physical therapy, and any prescriptions or supplies you use. In a personal injury case, pictures of the accident scene, statements from witnesses, police reports, and any other relevant records can be used as evidence.
Insurance Coverage
Insurance coverage is another aspect that affects the viability of a personal injury claim. In rare cases, the insurance policy of the defendant might not be enough to cover all of the victim's losses. In these circumstances, the victim's attorney will look into other potential sources of compensation for the victim, such as the victim's own insurance policy or the defendant's personal assets.
Attorney Experience
A successful case depends on the selection of an experienced personal injury lawyer. They can also assist in estimating the worth of your claim and work to ensure that you get the money you are entitled to. A skilled and experienced personal injury lawyer can help you build a strong case by gathering evidence, talking with insurance companies, and, if necessary, representing you in court. You can file a personal injury lawsuit if you were hurt as a result of someone else's carelessness.
Contact Garber Law Today For a Free Consultation About Your Personal Injury Case
At Garber Law, P.C., we understand the impact that a personal injury can have on your life. We believe in providing personalized attention to each of our clients. We'll work with you to understand your unique situation and develop a strategy to achieve the best possible outcome. We know how hard an injury can be on you physically, emotionally, and financially, and we're committed to fighting for your rights and getting you the money you deserve. Contact us today for a free consultation and learn how we can help you.
Garber Law, P.C. Has Achieved Numerous
Multi-Million Dollar Results
Get The Compensation You Deserve!
Settlements and verdicts may vary and are based on the many factors of your case, etc.
(The below information may not apply to your settlement and verdict).
Settlement During Trial for a Leg Amputation
Mr. Garber is amazing! He walked me through my lawsuit every step of the way and answered all of my questions. Not only is he a great lawyer, but he was very caring about my feelings and health throughout the whole process. Thank you, Mr. Garber, for everything you've done for me, especially for winning my case!

Kim C.

Working with the firm was my best decision. They were extremely helpful and knowledgeable and definitely worked hard for their clients. I would highly recommend them.

Linda S.

Mr. Garber is simply the best. Very knowledgeable, honest, and helpful throughout the whole process. He has been practicing law for many years and is a true professional in the courtroom. Joel Wayne Garber will fight hard for what you deserve.

Joseph P.