What Kind of Defenses Can I Use in a Criminal Case?
August 22, 2019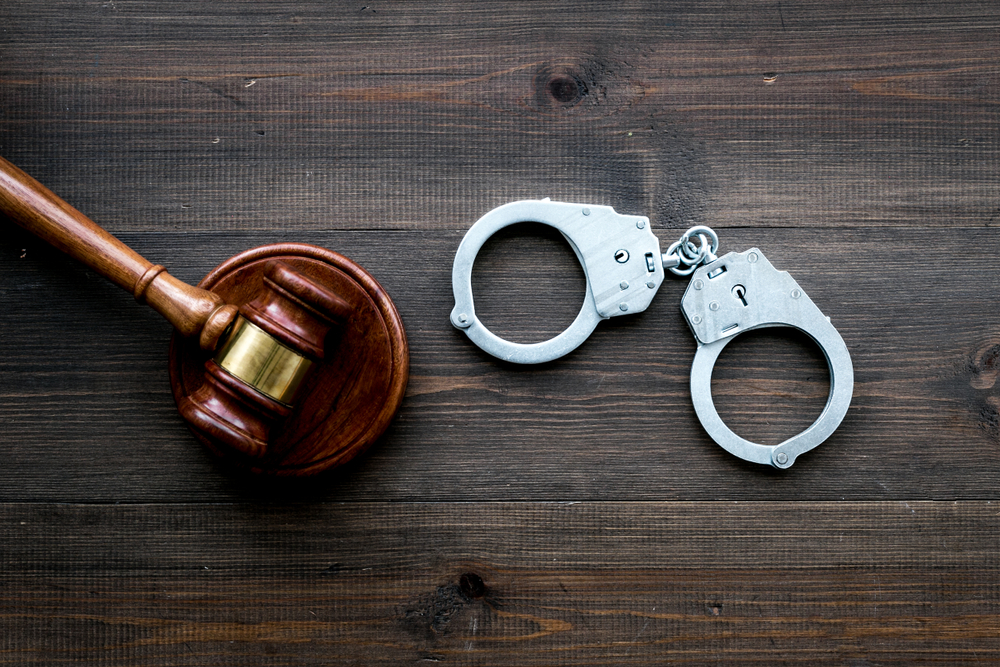 Criminal Defense Strategies in NJ
A criminal charge can significantly affect your life. It can lead to felony charges, jail time, and expensive fines, and it can also present challenges when seeking employment following incarceration. Fortunately, because of how the United States legal system is designed, there must be proof that you committed the criminal crime without any reasonable doubt.
Potential Cherry Hill Criminal Defenses
The following are a few of the most common defenses you will hear in a criminal court:
"I'm Innocent"
Millions of defendants claim each year that they are innocent for a crime that they are being charged with. Unfortunately, it is not always easy to identify who is telling the truth and who is not. In order to claim innocence in a criminal case, we will need to determine that the presented evidence is not consistent with the facts.
"There is No Proof"
Details surrounding guilt or innocence do not matter if there is no proof. In the United States, all defendants are innocent until they are proven guilty. Without actual proof of a crime, the defendant will remain innocent. It is the prosecutor or plaintiff's responsibility to carry the burden of proof meaning that they must present actual proof that connects you to the crime. If they cannot do this, then there is no case.
"A Witness Proves My Innocence"
Witnesses are a powerful tool in a criminal defense case. A witness, or alibi, is someone who can attest that it is not possible that you were at the scene of the crime because they were with you or witnessed you at a different location. Whether it is a store clerk, a close friend, or a coworker, an alibi can testify that you are innocent because of your location at the time.
"I'm Guilty, But"
In some cases, there may be a justifiable reason for committing a crime. While this justification may not completely eliminate you from criminal charges, it could lead to reduced sentencing. One of the most common defenses in this case involves self-defense. A person may commit a criminal crime as an act to protect themselves or their family member.
Insanity Plea
There are a few mental illnesses or developmental disabilities that may affect a person's logical reasoning and actions. A person that was unaware of their actions when committing a crime might determine a plea of insanity. However, as much as you might hear about insanity defenses in the media, they are actually not that common and are actually difficult to prove. Temporary lack of control including voluntary alcohol or drug consumption does not usually fall into this category. These are just a few of the most common criminal defense strategies you can expect. The best defense for your criminal charges will depend on a few factors including details of the crime, available evidence, and whether you have any priors. It is crucial to work with a criminal defense lawyer that can determine the best criminal defense for your individual case.
Contact an Experienced Criminal Defense Lawyer About Your Criminal Charges in New Jersey
Were you arrested or charged with a criminal charge in New Jersey? The consequences of a conviction could be severe, leaving you with a permanent criminal record and possibly even sending you to jail. That is why you need to speak with a qualified criminal defense attorney as soon as possible about your case. The attorneys at Garber Law, P.C. have successfully represented clients charged with criminal crimes in Camden, Cherry Hill, Gloucester Township, Winslow, Pennsauken, Voorhees, Lindenwold, Haddon Township, Collingswood, Haddonfield, and throughout Pennsylvania. Call 856-281-1480 or fill out the online contact form to schedule a consultation with a member of our legal team. We have an office conveniently located at 1200 Laurel Oak Rd, Voorhees Township, NJ 08043.
Garber Law, P.C. Has Achieved Numerous
Multi-Million Dollar Results
Get The Compensation You Deserve!
Settlements and verdicts may vary and are based on the many factors of your case, etc.
(The below information may not apply to your settlement and verdict).
Settlement During Trial for a Leg Amputation
Mr. Garber is amazing! He walked me through my lawsuit every step of the way and answered all of my questions. Not only is he a great lawyer, but he was very caring about my feelings and health throughout the whole process. Thank you, Mr. Garber, for everything you've done for me, especially for winning my case!

Kim C.

Working with the firm was my best decision. They were extremely helpful and knowledgeable and definitely worked hard for their clients. I would highly recommend them.

Linda S.

Mr. Garber is simply the best. Very knowledgeable, honest, and helpful throughout the whole process. He has been practicing law for many years and is a true professional in the courtroom. Joel Wayne Garber will fight hard for what you deserve.

Joseph P.