What is the Penalty for Harassment in New Jersey?
February 20, 2021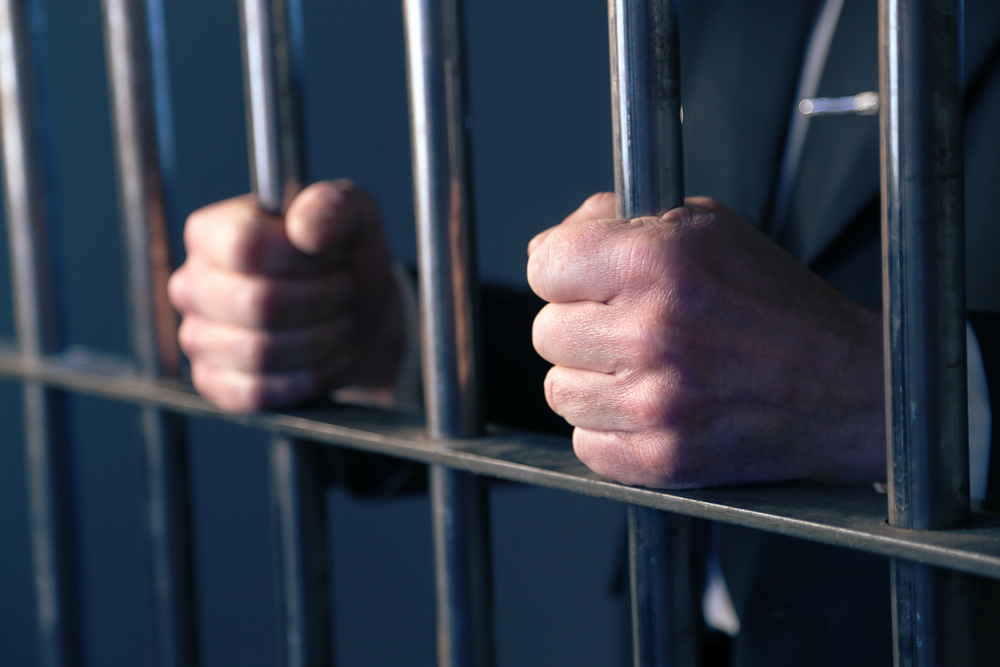 If you've been arrested for harassment, it is important to learn about New Jersey's specific laws, as well as the potential penalties associated with this particular crime. Continue reading to find out what the penalty for harassment is in New Jersey.
What is Harassment?
It is important to first know what the state of New Jersey considers to be harassment. State law says the following can be considered harassment:
Harassing someone via phone or text, using offensive language
Physically harassing a person
The threat of harm to a person
Behaviors that cause alarm or repeated alarm to offend someone
Because of the vague definition, it is not always easy to determine what is considered harassment. If you are dealing with harassment charges, it is important to distinguish what behaviors they are considering. When harassment accusations are made, it is usually between two people in a relationship. This doesn't mean that other types of relationships can't also lead to harassment charges, like neighbors or coworkers. Two friends who have a disagreement may also be charged with harassment, depending on the details.
What is the Punishment for Harassment?
In New Jersey, harassment is considered a disorderly persons offense. This does not minimize the potential criminal or legal consequences though. A disorderly persons offense in New Jersey could lead to:
Up to 30 days in jail
Fines of up to $1,000
In addition to these potential consequences, the charges can stay on your record, which could make it more difficult to hold or find employment. Additionally, other individual circumstances could worsen these charges, including if you have a prior criminal record or are currently on probation or parole.
Do You Need a Lawyer?
If you are dealing with potential harassment charges, it may make sense to work with a criminal defense lawyer on your case. While the charges may seem minimal, they can actually significantly affect your life. Also, if you get into trouble in the future, whether it is regarding another charge of harassment, or unrelated, it could worsen your charges. While it is unlikely that a harassment case will make it to trial, it is a possibility. If this is the case, then you need an experienced defense lawyer to represent you. Your lawyer may also be able to identify a defense, like if the evidence was not collected legally.
How a Plea Deal Could Help Your Case
Even if you are found guilty of harassment, a plea agreement may be an option, which is usually some form of an agreement. This may include refraining from the person in return for lesser charges. Your lawyer will negotiate and work with the prosecutors to ensure that you get a good plea deal if one is available. At Garber Law, P.C., we have the experience and resources needed to represent your case.
Contact an Experienced Cherry Hill Criminal Defense Lawyer About Your Criminal Harassment Charges in New Jersey
Were you arrested or charged with harassment in New Jersey? The consequences of a conviction could be severe, leaving you with a permanent criminal record and possibly even sending you to jail. That is why you need to speak with a qualified criminal defense attorney as soon as possible about your case. Garber Law, P.C. has represented clients in Camden, Pennsauken, Gloucester City, Audubon and throughout New Jersey. Call (856) 435-5800 or fill out the online contact form to schedule a consultation with a member of our legal team. We have an office conveniently located at the Greens of Laurel Oak, 1200 Laurel Oak Road, Suite 104, Voorhees, NJ, 08043, as well as an office located in Philadelphia, PA.
Garber Law, P.C. Has Achieved Numerous
Multi-Million Dollar Results
Get The Compensation You Deserve!
Settlements and verdicts may vary and are based on the many factors of your case, etc.
(The below information may not apply to your settlement and verdict).
Settlement During Trial for a Leg Amputation
Mr. Garber is amazing! He walked me through my lawsuit every step of the way and answered all of my questions. Not only is he a great lawyer, but he was very caring about my feelings and health throughout the whole process. Thank you, Mr. Garber, for everything you've done for me, especially for winning my case!

Kim C.

Working with the firm was my best decision. They were extremely helpful and knowledgeable and definitely worked hard for their clients. I would highly recommend them.

Linda S.

Mr. Garber is simply the best. Very knowledgeable, honest, and helpful throughout the whole process. He has been practicing law for many years and is a true professional in the courtroom. Joel Wayne Garber will fight hard for what you deserve.

Joseph P.