What is Considered a Traffic Violation in NJ?
May 28, 2020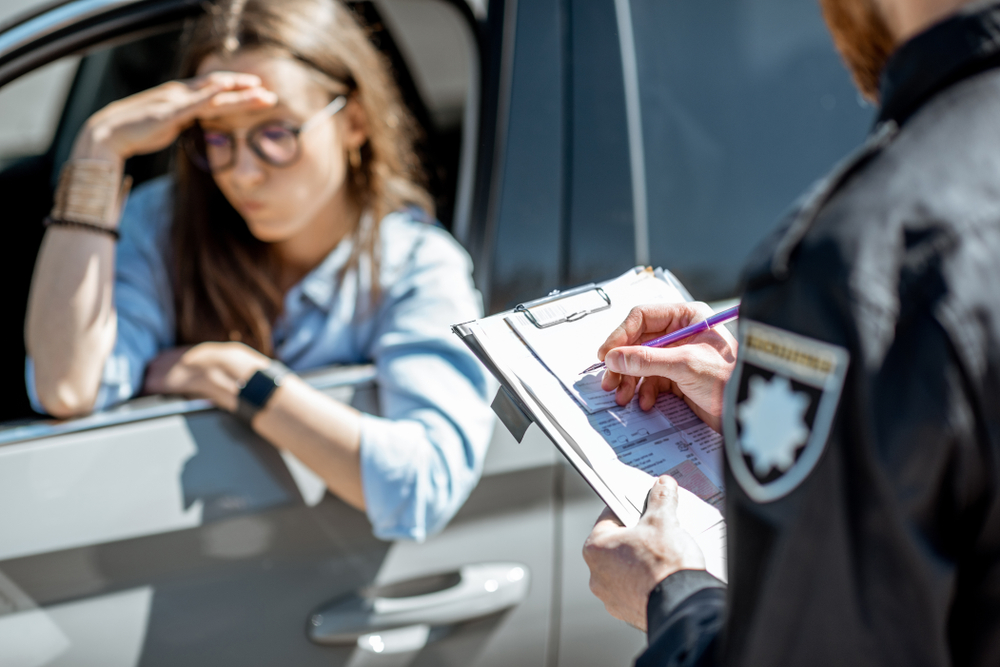 New Jersey considers any action that goes against state laws while operating a vehicle to be considered a traffic violation. Traffic violations are issued by local city and county officers to offenders. These are a few of the most common types of traffic violations that you might face when in New Jersey.
Speeding/Careless and Reckless Driving
The type of speeding ticket that you receive will depend on the speed limit laws in your location and how much faster than the legal limit you were going. For example:
Speeding 1-14 mph over the speed limit: Leads to a two point ticket
Speeding 15-29 mph over the speed limit: Leads to a four point ticket
Speeding 30 mph or more over the speed limit: Leads to a five point violation and the possibility of a reckless driving ticket
In New Jersey, 12 or more vehicle points can lead to a license suspension. Speeding fines can also be doubled in certain areas or under certain circumstances, like an individual driving 20 mph over the speed limit or a driver speeding in a construction zone. New Jersey also increases fines and points in school zones.
Uninsured Driving
The state of New Jersey requires that all drivers carry vehicle insurance. Failing to do so can lead to a traffic violation and individuals can be subject to the following:
Expensive fines
License suspension
Jail time
Community service
The individual charges will vary, depending on whether or not it is the driver's first offense. The judge may take into account other details of the violation, as well.
Distracted Driving
Distracted driving includes any activity that could divert the attention of the driver to another source. This might include texting, eating, drinking, or even interacting with other passengers. Drivers in New Jersey with a distracted driving traffic violation could face:
First offense: Fines between $200- $400
Second offense: Fines between $400- $600
Third offense: Fines between $600- $800, three motor vehicle points, and a 90-day suspension
The state of New Jersey has implemented multiple distraction-free driving campaigns in an attempt to cut down on distracted driving. This means that New Jersey drivers who fail to put their phones away while driving could face expensive fines and license suspension.
Tailgating Violations
Tailgating is recognized as a situation in which the driver follows too closely to the vehicle in front of them. Whether this is due to aggressive driving or driver inexperience, the driver could face a traffic violation as a result. New Jersey drivers who face a tailgating charge could end up with:
Legal fines between $50- $200
A minimum of five motor vehicle points
Court fees
Driver surcharges
Some drivers, depending on the details of the traffic violation could also end up with jail time or an increase in their insurance rates. Other traffic violations that you could receive in New Jersey include driving on a suspended or revoked license, racing on the freeway, improper crossing, failure to yield, hit-and-run, illegally driving by a school bus, and commercial driver violations.
Contact Garber Law, P.C. for Your New Jersey Municipal Court Defense Consultation
Do not deal with Municipal Court crime charges alone. If you or a loved one has been arrested for a New Jersey Municipal Court crime, you need to speak with our experienced criminal attorneys. Garber Law, P.C. has experience handling a wide variety of criminal cases. You need a lawyer who will be compassionate but aggressive in defending your rights. We can be reached 24 hours a day, 7 days a week. We have evening and weekend appointments available and will also make off-site and prison visits. Contact us online or call us at 856-282-0398 in Camden County, New Jersey, or in Philadelphia at 866-556-2962. We try cases in New Jersey including Trenton, Mercer County, and Burlington County.
Garber Law, P.C. Has Achieved Numerous
Multi-Million Dollar Results
Get The Compensation You Deserve!
Settlements and verdicts may vary and are based on the many factors of your case, etc.
(The below information may not apply to your settlement and verdict).
Settlement During Trial for a Leg Amputation
Mr. Garber is amazing! He walked me through my lawsuit every step of the way and answered all of my questions. Not only is he a great lawyer, but he was very caring about my feelings and health throughout the whole process. Thank you, Mr. Garber, for everything you've done for me, especially for winning my case!

Kim C.

Working with the firm was my best decision. They were extremely helpful and knowledgeable and definitely worked hard for their clients. I would highly recommend them.

Linda S.

Mr. Garber is simply the best. Very knowledgeable, honest, and helpful throughout the whole process. He has been practicing law for many years and is a true professional in the courtroom. Joel Wayne Garber will fight hard for what you deserve.

Joseph P.