What Do I Need to Prove to Win a Slip and Fall Lawsuit?
March 17, 2020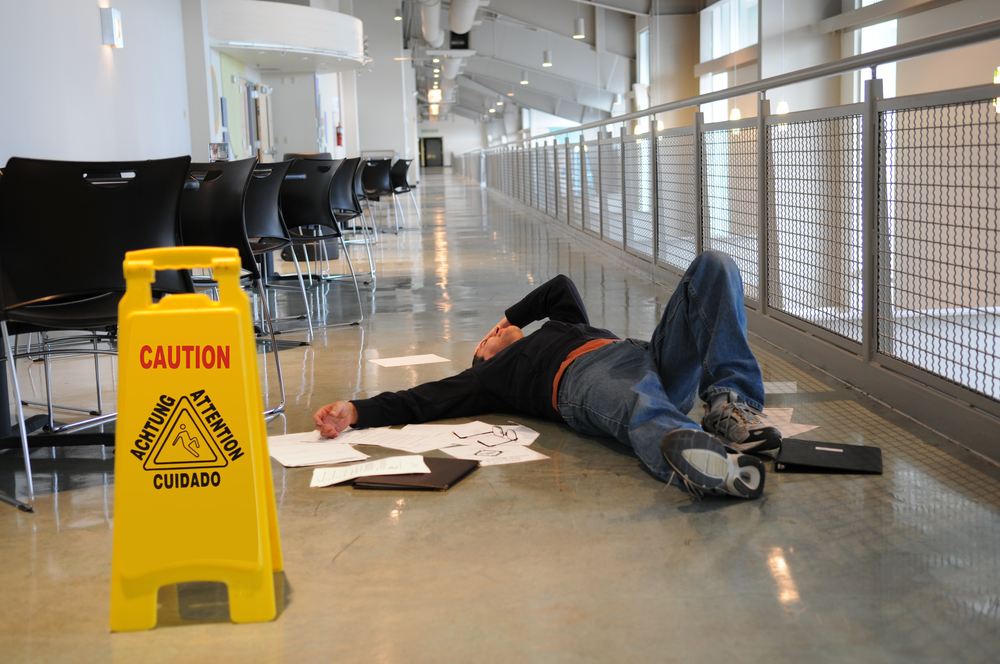 Have you ever seen those wet floor signs and wondered why they're so pervasive? The main reason why businesses have adopted these signs across the board is that they know they're responsible for keeping people on their property safe. Have you recently experienced a slip and fall accident and suffered an injury? If so, then you're likely wondering what you need to do to get financially reimbursed for your medical bills and other losses. Learn what you need to prove to win a slip and fall claim below.
Proving a Duty of Care Existed
The first element of a slip and fall lawsuit involves a duty of care. You'll need to prove that the party you're attempting to sue had a duty to reasonably provide for your care. This element isn't too difficult to prove, but it will hinge on the circumstances surrounding your claim. If your slip and fall accident happened in a house that you own, then you probably can't seek out compensation. Similarly, if you were trespassing on someone's property, then you might not have the basis for a claim. In general, property owners have a duty to care for the safety of people who are invited onto their property. If you fell at a business or on public property, then you can typically seek compensation from the person who was tasked with keeping the property safe.
Who Was Negligent?
Next, you'll need to prove that the entity you're suing breached their duty to provide for your care. In order to prove this, you'll need to show that the entity knew (or should have reasonably known) about the hazardous condition that led to your fall. For example, if a grocery store employee sees a wet floor and they don't put up a warning sign, then they've failed to uphold their duty of care toward the store's customers. In the same vein, it's reasonable to expect businesses to prepare for icy walkways when temperatures drop below freezing. Throughout the lawsuit, the other party will also question your actions. Did your own recklessness or carelessness contribute to the accident? If so, then your potential compensation is at risk. You need to prove that you didn't cause the accident yourself. Learn more about how to prove liability after a slip and fall accident in a store here.
Contact a Voorhees Personal Injury Lawyer to Discuss Your Slip and Fall Case in New Jersey and Pennsylvania
Did you or a loved one sustain serious injuries due to a slip and fall accident in New Jersey and Pennsylvania? Don't let the medical bills pile up while you wait for the negligent party or their insurance company to do the right thing. Right now, you need an aggressive personal injury attorney on your side, fighting to get you the compensation you need, want, and deserve. The skilled attorneys at Garber Law, P.C. represent clients injured because of slip and fall accidents in Cherry Hill, Gloucester, Moorestown, Somerdale, and throughout New Jersey and Pennsylvania. Call (856) 281-1480 (New Jersey) or (866) 556-2962 (Pennsylvania) or fill out our online contact form to schedule a free consultation about your case. We have an office conveniently located at 1200 Laurel Oak Road, Suite 104, Voorhees, NJ 08043 as well as offices in 1101 Market Street, Suite 2820 Philadelphia, PA.
Garber Law, P.C. Has Achieved Numerous
Multi-Million Dollar Results
Get The Compensation You Deserve!
Settlements and verdicts may vary and are based on the many factors of your case, etc.
(The below information may not apply to your settlement and verdict).
Settlement During Trial for a Leg Amputation
Mr. Garber is amazing! He walked me through my lawsuit every step of the way and answered all of my questions. Not only is he a great lawyer, but he was very caring about my feelings and health throughout the whole process. Thank you, Mr. Garber, for everything you've done for me, especially for winning my case!

Kim C.

Working with the firm was my best decision. They were extremely helpful and knowledgeable and definitely worked hard for their clients. I would highly recommend them.

Linda S.

Mr. Garber is simply the best. Very knowledgeable, honest, and helpful throughout the whole process. He has been practicing law for many years and is a true professional in the courtroom. Joel Wayne Garber will fight hard for what you deserve.

Joseph P.