What Are Punitive Damages?
January 01, 2021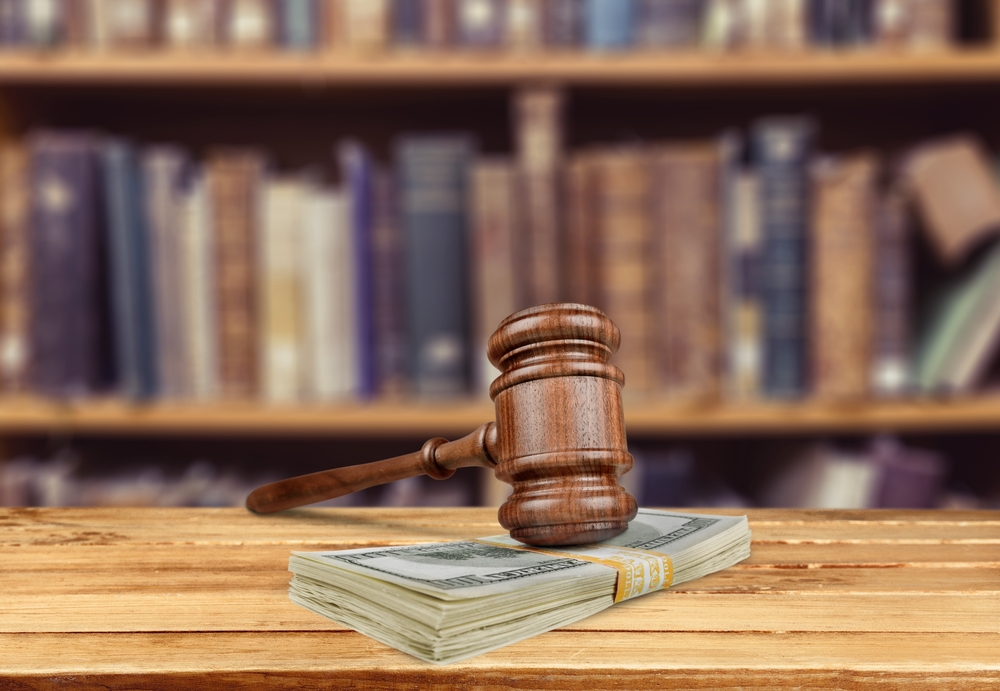 In most car accident cases you will not seek punitive damages from the at-fault driver. However, if the crash was caused by gross negligence or reckless behavior, punitive damages may be awarded.
Damages in A Car Accident Case
Compensatory damages are awarded for the injuries and damages the victim has sustained. Compensatory damages can sometimes be calculated such as damage to property or lost wages, and some damages are non-economic such as mental and emotional stress. Punitive damages are awarded to punish the defendant when the incident involves more than simple negligence. Punitive damages are meant to stop the wrongdoer from misbehaving in the same way again. The damages may be calculated based on the defendant's conduct and how much they are worth in assets. A judge may also look at the actual harm suffered by the plaintiff and the likelihood that this person may cause harm again.
Punitive Damages in New Jersey
Let's look at some instances where punitive damages are awarded in car accident cases. Firstly, it's important to note that not all fifty states allow punitive damages no matter the case. New Jersey does allow punitive damages and award it in cases where it is warranted. If the defendant was acting merely negligent that is not enough to award punitive damages. Punitive damages may be awarded if there is gross negligence, recklessness, or wilful disregard for the safety of others.
Negligence or Gross Negligence?
It may be difficult to determine whether someone's actions are worthy of punitive damages. It may be helpful to ask yourself whether or not the defendant's actions went beyond reasonable negligence. An action that goes beyond reasonable negligence is one that is inherently going to be dangerous and is likely to cause harm to others. Sometimes the judge may take into consideration whether the defendants dangerous actions were intentional or accidental.
Examples of Negligence vs. Gross Negligence
If the at-fault driver has faulty brakes it may be gross negligence if the defendant knew about the faulty brakes and continued using the vehicle anyway.
Racing or playing "chicken" may result in serious injury and since the driver is knowingly putting other drivers at risk it can be considered gross negligence.
When a driver is passed out from drugs or alcohol that is definitely gross negligence.
NJ Personal Injury Lawyers Can Help
If you have a car accident case in New Jersey and are wondering about Punitive Damages you should consult a knowledgeable personal injury lawyer. The right attorney can be instrumental in your car accident case, find the help you deserve so you can get compensated quickly and move from the accident.
Contact a Voorhees Personal Injury Lawyer to Discuss Your Personal Injury Case in New Jersey
Did you or a loved one sustain serious injuries due to a personal injury in New Jersey? Don't let the medical bills pile up while you wait for the negligent party or their insurance company to do the right thing. Right now, you need an aggressive personal injury attorney on your side, fighting to get you the compensation you need, want, and deserve. The skilled attorneys at Garber Law, P.C. represent clients injured because of a personal injury in Camden, Cherry Hill, Gloucester Township, Winslow, and throughout New Jersey. Call (856) 435-5800 or fill out our online contact form to schedule a consultation about your case. We have an office conveniently located at the Greens of Laurel Oak, 1200 Laurel Oak Road, Suite 104, Voorhees, NJ 08043, as well as an office in Philadelphia, PA.
Garber Law, P.C. Has Achieved Numerous
Multi-Million Dollar Results
Get The Compensation You Deserve!
Settlements and verdicts may vary and are based on the many factors of your case, etc.
(The below information may not apply to your settlement and verdict).
Settlement During Trial for a Leg Amputation
Mr. Garber is amazing! He walked me through my lawsuit every step of the way and answered all of my questions. Not only is he a great lawyer, but he was very caring about my feelings and health throughout the whole process. Thank you, Mr. Garber, for everything you've done for me, especially for winning my case!

Kim C.

Working with the firm was my best decision. They were extremely helpful and knowledgeable and definitely worked hard for their clients. I would highly recommend them.

Linda S.

Mr. Garber is simply the best. Very knowledgeable, honest, and helpful throughout the whole process. He has been practicing law for many years and is a true professional in the courtroom. Joel Wayne Garber will fight hard for what you deserve.

Joseph P.