Two Men Allegedly Ambushed, Murdered Six People at Backyard Barbecue near Pittsburgh PA
July 07, 2016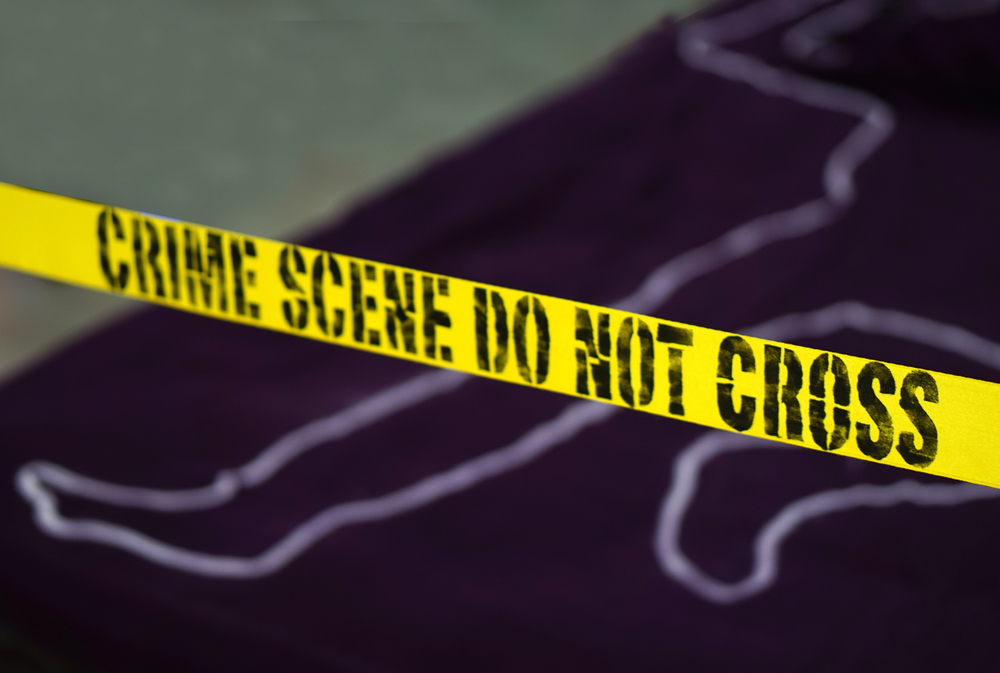 The men allegedly responsible for brutally gunning down a pregnant woman, her unborn child, and four other people at a March 2016 backyard party in Wilkinsburg PA, which is just outside Pittsburgh, have finally been criminally charged.
A total of 15 people are attending the backyard barbecue when the two suspects allegedly burst into the party and started firing gunshots. The suspects were reportedly armed with multiple firearms, with one of the suspects brandishing a .40-caliber pistol and the other suspect allegedly using a rifle to shoot the victims. According to law enforcement, the suspect with the handgun fired 18 shots at the victims, then the other suspect used an AK-47-style rifle to shoot the people who ducked for cover underneath a fence by the rear porch.
Law enforcement later indicated that one of the suspects arranged the shooting because he blamed a partygoer for the 2013 death of his best friend. Lamont Powell, the person that the suspects were allegedly targeted in the mass shooting, was not killed. (No one has been charged by PA authorities in that homicide case.)
The suspects reportedly found out about the cookout through a public post on a Facebook account. One of the suspects also reportedly got a phone call to let them know that the person they were targeting would be in attendance at the party.
Five adults were killed in the violent attack. Among the victims was 27-year-old Brittany Powell, 25-year-old Chanetta Powell, 35-year-old Jerry Shelton, 37-year-old Tina Shelton, and 26-year-old Shada Mahone. Chanetta Powell was pregnant when she died. Moreover, one of the murder victims was eight months pregnant at the time. PA medical examiners conducted autopsies on the victims' bodies and determined that the unborn child, a boy, died as a direct result of his mother's death. All of the homicide victims were related to each other.
In addition to causing five people to lose their lives, the shooting also resulted in significant injuries to three other people. In the chaos that followed the violent attack, the surviving victims were rushed to a nearby hospital to receive medical treatment for their gunshot-related injuries.
Investigation into Pennsylvania Mass Shooting
For the past three months, local law enforcement has been investigating the homicide case. Now prosecutors are finally seeking an indictment against the suspects: Cheron Shelton and Robert Thomas. The two suspects were already in police custody on unrelated charges. They now face additional criminal charges, including criminal homicide, aggravated assault, reckless endangerment and conspiracy.
At this time, Pennsylvania law enforcement continues to investigate the tragic shooting incident.
Although Wilkinsburg is said to be a poor area adjacent to Pittsburgh, with a lot of reported drug trafficking, gun crimes and other criminal activity, neighbors on the street where the mass shooting was committed said that the neighborhood is relatively quiet.
For more information about this homicide case, read the Yahoo.com article, "Two Men Arrested for Killing 5, Wounding Three Others in Pennsylvania Cookout Shooting."
If you or a loved one has been charged with murder or criminal homicide in New Jersey or Pennsylvania, you need to speak with a qualified criminal defense attorney immediately. The experienced criminal defense lawyers at Garber Law, P.C. can help you fight your criminal charges and avoid the most severe penalties. Contact us anytime to schedule a free consultation about your case.
Garber Law, P.C. Has Achieved Numerous
Multi-Million Dollar Results
Get The Compensation You Deserve!
Settlements and verdicts may vary and are based on the many factors of your case, etc.
(The below information may not apply to your settlement and verdict).
Settlement During Trial for a Leg Amputation
Mr. Garber is amazing! He walked me through my lawsuit every step of the way and answered all of my questions. Not only is he a great lawyer, but he was very caring about my feelings and health throughout the whole process. Thank you, Mr. Garber, for everything you've done for me, especially for winning my case!

Kim C.

Working with the firm was my best decision. They were extremely helpful and knowledgeable and definitely worked hard for their clients. I would highly recommend them.

Linda S.

Mr. Garber is simply the best. Very knowledgeable, honest, and helpful throughout the whole process. He has been practicing law for many years and is a true professional in the courtroom. Joel Wayne Garber will fight hard for what you deserve.

Joseph P.