Truck Accidents in New Jersey
July 17, 2020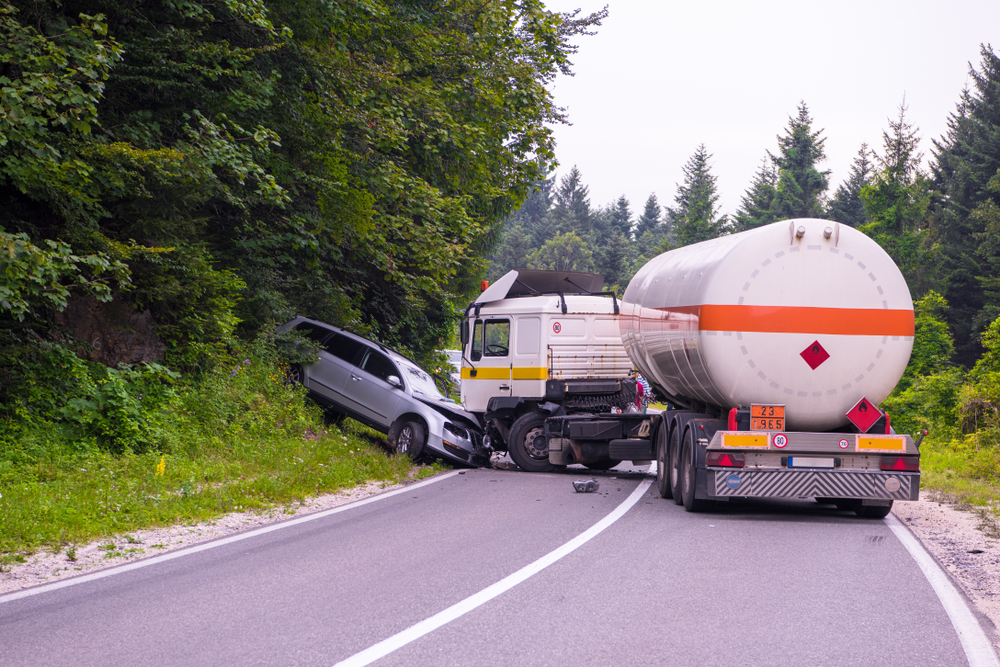 No one expects to be involved in a truck accident. But, when it does happen, it can feel like your life changes overnight. You might find it difficult to return to work, which can make it tough to keep up with household bills. Additionally, if you suffer significant injuries, which is common in truck accidents, you might experience a lot of pain and suffering. If you are involved in a truck accident, it is important to take the right steps to ensure that your rights are protected.
What Steps to Take Following a Truck Accident
Immediately following a truck accident, it can be an overwhelming time. You are likely focused on your safety and the wellbeing of other passengers involved. Important steps like notifying the insurance company or keeping an eye out for witnesses may not even cross your mind. If you find yourself involved in a truck accident, keep these important tips in mind:
Call for help: The safety and wellbeing of everyone involved is the most important thing and should be one of the first steps that you take. Even if there are no injuries present, it is best to have a medical professional evaluate everyone involved. Additionally, you'll want to file a report with the local police department.
Collect information: It can also be helpful to collect any information that is available, related to the accident. This might include contact information of witnesses, photographs from the accident, or the insurance information of other drivers involved in the accident. This is also a good time to notify your insurance provider.
Follow-up with medical care: Even if you feel fine, it is always a good idea to follow-up with a medical care professional. The adrenaline from an accident can cover up medical concerns that could worsen later.
Discuss your case with a lawyer: It is possible that you will receive numerous phone calls following the accident, from the trucking company or even the other insurance company. They might attempt to make a deal with you, offering you a minimal amount of money in return for your promise to not file a lawsuit. While the money might be tempting, it is possible that they will not offer you an appropriate amount to cover your damages.
Discuss Your Case With an Experienced New Jersey Lawyer
Don't give away your rights due to a pushy trucking company representative who wants you to keep quiet. If another person's negligence led to your injuries, then it is only right that they cover your damages. This includes not only your lost wages and medical bills, but also any other household or expected costs that result from the accident. Truck injuries are often more severe than vehicle accidents due to the size of the truck. In many cases, the accident occurs from driver error or mechanical troubles, which would mean someone else is at fault. By discussing your case with a personal injury lawyer, you can evaluate your options and get the compensation that you deserve.
Contact a Voorhees Personal Injury Lawyer to Discuss Your Truck Accident Case in New Jersey
Did you or a loved one sustain serious injuries due to a truck accident in New Jersey? Don't let the medical bills pile up while you wait for the negligent party or their insurance company to do the right thing. Right now, you need an aggressive personal injury attorney on your side, fighting to get you the compensation you need, want, and deserve. The skilled attorneys at Garber Law, P.C. represent clients injured because of a truck accident in Gloucester Township, Winslow, Voorhees, Lindenwold, and throughout New Jersey. Call (856) 435-8500 or fill out our online contact form to schedule a free consultation about your case. We have an office conveniently located at the Greens of Laurel Oak, 1200 Laurel Oak Road, Suite 104, Voorhees, NJ 08043, as well as an office in Philadelphia, PA.
Garber Law, P.C. Has Achieved Numerous
Multi-Million Dollar Results
Get The Compensation You Deserve!
Settlements and verdicts may vary and are based on the many factors of your case, etc.
(The below information may not apply to your settlement and verdict).
Settlement During Trial for a Leg Amputation
Mr. Garber is amazing! He walked me through my lawsuit every step of the way and answered all of my questions. Not only is he a great lawyer, but he was very caring about my feelings and health throughout the whole process. Thank you, Mr. Garber, for everything you've done for me, especially for winning my case!

Kim C.

Working with the firm was my best decision. They were extremely helpful and knowledgeable and definitely worked hard for their clients. I would highly recommend them.

Linda S.

Mr. Garber is simply the best. Very knowledgeable, honest, and helpful throughout the whole process. He has been practicing law for many years and is a true professional in the courtroom. Joel Wayne Garber will fight hard for what you deserve.

Joseph P.