Trampoline Park Injuries: What You Need to Know
July 31, 2023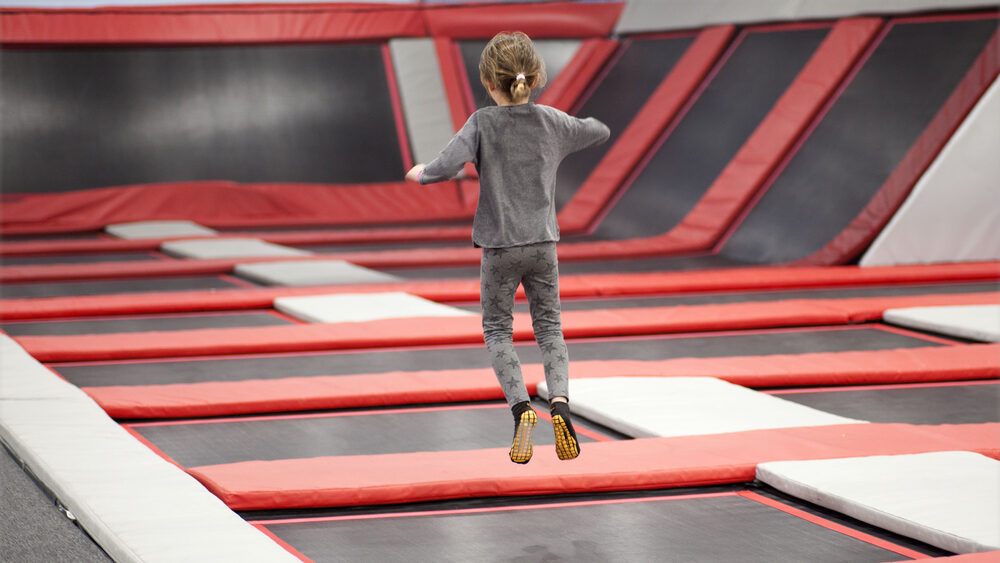 Trampoline parks have become increasingly popular recreational destinations in recent years, offering fun and excitement for people of all ages. These parks offer exhilarating experiences, attracting people of all ages seeking adrenaline-filled fun. However, the rise in trampoline park usage has also brought about a concerning increase in trampoline-related injuries. This article will delve into the various aspects of trampoline park injuries, covering their causes, prevention, premises liability, and steps to take in the event of an accident.
I. Understanding Trampoline Park Injuries:
Trampoline park injuries can range from minor bruises to fractures to spinal cord injuries and traumatic brain injuries. Common causes of personal injuries at trampoline parks include:
1. Improper Supervision: Inadequate supervision by park staff can lead to accidents, as jumpers may engage in reckless behavior or use trampolines improperly.
2. Collisions: Multiple jumpers on a single trampoline can increase the risk of collisions, leading to broken bones, sprains, and other injuries.
3. Equipment Malfunction: Poorly maintained or faulty trampolines and safety equipment can lead to accidents, causing catastrophic injuries to users.
4. Lack of Safety Rules: Trampoline parks should have clear safety rules posted and enforced, guiding visitors on safe practices while using the facilities.
II. Understanding the Legal Implications:
If you or a loved one suffers an injury at a trampoline park, it's essential to understand your legal rights. Trampoline parks are legally responsible for maintaining safe premises and providing proper instructions to users. If they fail to meet these responsibilities, they may be held liable for any injuries that occur on their property.
III. Liability and Legal Considerations:
Premises Liability: Trampoline park owners have a duty to maintain a safe environment for visitors. If an injury occurs due to negligence in maintaining the premises or equipment, the park may be held liable.
Waivers and Assumption of Risk: Many trampoline parks require visitors to sign waivers that release the park from liability for injuries. While these waivers can limit the park's liability, they may not be enforceable in all situations, especially in cases of gross negligence or intentional misconduct.
Negligence Claims: If an injury results from the negligence of park staff or improper maintenance, injured parties may have grounds to pursue a negligence claim against the trampoline park.
Product Liability: Injuries caused by defective products, such as trampolines or safety equipment, may lead to product liability claims against the manufacturers or distributors.
IV. Steps to Take If Injured at a Trampoline Park:
1. Seek Medical Attention:
The first and most crucial step is to seek immediate medical attention for any injuries sustained. Prompt medical treatment is essential for your well-being and also helps create a record of your injuries.
2. Document the Scene:
If possible, take photos or videos of the accident scene, including any damaged equipment, poor maintenance, or lack of safety measures. Also, gather contact information from any witnesses who may have seen the incident.
3. Report the Incident:
Report the accident to the trampoline park management and ensure that they document it properly. Request a copy of the incident report for your records.
4. Consult with an Attorney:
Contact a knowledgeable personal injury attorney with experience handling trampoline park injury cases. They can assess the circumstances surrounding your injury and guide you through the legal process.
V. Preventative Measures for Trampoline Park Visitors:
While accidents can happen, taking preventative measures can significantly reduce the risk of personal injury at trampoline parks:
Follow Safety Guidelines: Abide by all safety rules and instructions provided by the trampoline park staff.
Avoid Risky Behavior: Refrain from performing dangerous stunts or engaging in rough play with other users.
Supervise Children: If visiting with children, ensure they are closely supervised to prevent child injury.
Key Takeaway:
Trampoline park injuries can have serious consequences, impacting victims physically, emotionally, and financially. Understanding the potential risks, legal considerations, preventative measures, and appropriate steps to take after an injury is essential for protecting your rights and seeking fair compensation. If you or a loved one has suffered a trampoline park injury due to negligence or faulty equipment, it is crucial to consult with a skilled personal injury attorney who can help you navigate the legal complexities and advocate for your best interests.
Contact Garber Law, P.C. Today for a Free Consultation About Your Personal Injury Lawsuit
At Garber Law, P.C., we are dedicated to safeguarding your rights and seeking justice on your behalf. As a leading law firm in New Jersey, our team of experienced attorneys is well-versed in handling a wide range of personal injury cases, including trampoline park accidents. When accidents happen, we're here to guide you through the legal process, ensuring you receive the compensation you deserve.
Our commitment to our clients is unwavering, and we approach each case with compassion, professionalism, and tenacity. With a deep understanding of the complexities of premises liability law, we stand by your side, advocating fiercely for your best interests. If you or a loved one has suffered a trampoline park injury, don't face the challenges alone. Let Garber Law, P.C. be your legal ally. Contact us today for a free consultation and take the first step toward a brighter future. 
Garber Law, P.C. Has Achieved Numerous
Multi-Million Dollar Results
Get The Compensation You Deserve!
Settlements and verdicts may vary and are based on the many factors of your case, etc.
(The below information may not apply to your settlement and verdict).
Settlement During Trial for a Leg Amputation
Mr. Garber is amazing! He walked me through my lawsuit every step of the way and answered all of my questions. Not only is he a great lawyer, but he was very caring about my feelings and health throughout the whole process. Thank you, Mr. Garber, for everything you've done for me, especially for winning my case!

Kim C.

Working with the firm was my best decision. They were extremely helpful and knowledgeable and definitely worked hard for their clients. I would highly recommend them.

Linda S.

Mr. Garber is simply the best. Very knowledgeable, honest, and helpful throughout the whole process. He has been practicing law for many years and is a true professional in the courtroom. Joel Wayne Garber will fight hard for what you deserve.

Joseph P.