Top 10 Most Common Defective Products Leading to Injuries in New Jersey
October 06, 2023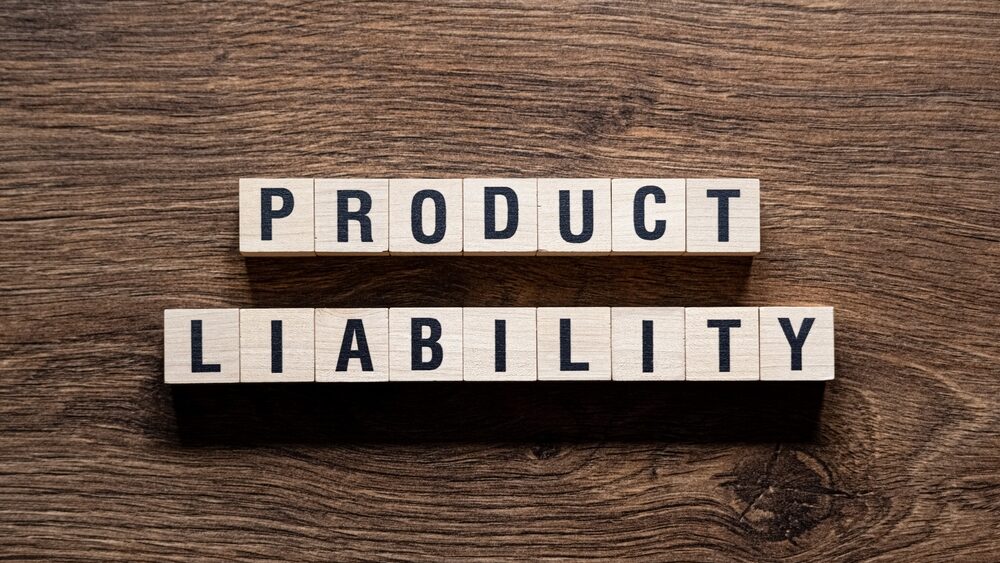 When consumers buy products, they trust that these items are safe and have been thoroughly tested. Unfortunately, this is not always the case. Each year, countless New Jersey residents suffer injuries due to defective products. At Garber Law, P.C., we advocate for those harmed by these products and strive to hold the responsible parties accountable. Here, we'll break down the top 10 most common defective products leading to injuries in New Jersey.
I. Defective Automobiles and Car Parts
Automobiles are intricate machines with numerous parts. A defect in any of these parts can have catastrophic consequences. Common defects include faulty brakes, airbag malfunctions, and tire blowouts. Such defects can lead to accidents, putting drivers and passengers at severe risk.
II. Children's Toys and Products
It's distressing to think that products meant for our youngest, most vulnerable population can be dangerous. However, every year, toys with small detachable parts pose choking hazards, while others may contain toxic materials. Strollers, car seats, and cribs have also been recalled for defects leading to potential harm.
III. Pharmaceuticals and Over-the-Counter Medications
Adverse drug reactions or undisclosed side effects can lead to significant health complications. Even over-the-counter medications, when not adequately tested or labeled, can cause issues ranging from mild allergic reactions to severe health consequences.
IV. Medical Devices
Pacemakers, surgical implants, prosthetics, and other medical devices are meant to enhance the quality of life. However, when these devices fail, they can cause further medical complications, necessitating additional surgeries or treatments.
V. Household Appliances
From faulty wiring in toasters to exploding pressure cookers, defective household appliances can cause burns, electrocutions, and fires. In some cases, these incidents can lead to severe injuries or even fatalities.
VI. Electronic Devices
Reports of cell phones catching fire or e-cigarettes exploding aren't just urban legends. Faulty batteries, inadequate cooling systems, or manufacturing errors can turn everyday electronic devices into potential hazards.
VII. Construction Equipment
Construction sites are inherently risky, but when equipment malfunctions, the dangers escalate. Faulty ladders, power tools, and heavy machinery can lead to severe injuries or fatalities, impacting not only the workers but their families too.
VIII. Personal Care Products
From malfunctioning hair straighteners that can cause burns to skincare products with harmful chemicals, personal care items are a significant concern. It's essential for manufacturers to thoroughly test these products and ensure they are safe for public use.
IX. Agricultural and Gardening Tools
Items like lawnmowers, chainsaws, and even certain pesticides can pose risks when they're defective. These products, when malfunctioning, can lead to severe injuries, chemical burns, or long-term health issues.
X. Food Products
While not a 'product' in the conventional sense, contaminated or mislabeled food products can lead to food poisoning, allergic reactions, or long-term health problems. Manufacturers and distributors must ensure that food items are safe for consumption and appropriately labeled.
What Can You Do If Injured By a Defective Product?
If you or someone you know has been injured due to a defective product, the aftermath can be overwhelming. From understanding your rights to ensuring you get the right medical care, there's a lot to consider. Here's a step-by-step guide on what to do if injured by a defective product:
1. Seek Immediate Medical Attention
Your health and safety should always be the top priority. Even if the injury seems minor initially, complications can arise later. A medical professional can evaluate and document your injuries, which can be crucial for potential legal claims.
2. Preserve the Product and Evidence
If possible, keep the defective product in its current state and avoid altering or disposing of it. This product serves as primary evidence. Take photographs of the product, the defect, and any injuries sustained. If there are instructions, warranties, or any other accompanying paperwork, retain those as well.
3. Document Everything
Start a file where you can keep everything related to the incident. This includes:
Details of when and where the product was purchased.
Any communication with the manufacturer or seller.
Medical records and bills related to the injury.
Receipts of any other expenses incurred due to the injury (e.g., transportation to medical appointments, cost of repairs).
A journal or log detailing your recovery and any pain or limitations you experience.
4. Report the Injury
Notify the seller or retailer where you purchased the product.
Contact the product's manufacturer to report the defect and your injuries.
Depending on the product, you might also want to report the incident to relevant agencies. For example, automotive defects can be reported to the National Highway Traffic Safety Administration (NHTSA), while issues with consumer products can be reported to the Consumer Product Safety Commission (CPSC).
5. Avoid Giving Formal Statements
Be cautious if representatives from the manufacturing company or their insurance company contact you. They might try to get statements that could be used against you later. It's advisable not to sign anything or accept any settlements without legal counsel.
6. Seek Legal Advice
Consult with an attorney experienced in product liability or personal injury law. They can:
Evaluate the strength of your case.
Inform you of your rights.
Guide you through the legal process, ensuring you meet all necessary timelines and requirements.
Advocate on your behalf to ensure you receive fair compensation.
7. Gather Witnesses
If anyone witnessed the incident, get their contact information. Their testimonies can provide corroborative evidence in support of your claim.
8. Check for Recalls
Visit the manufacturer's website or government recall sites to see if the product has been recalled. This could bolster your claim, indicating that the manufacturer was aware of issues with the product.
9. Keep a Recovery Journal
Document your recovery process, noting pain levels, doctor visits, emotional effects, and any limitations you experience in daily activities. This can serve as evidence of the impact the injury has had on your life.
Contact an Experienced Personal Injury Attorney At Garber Law, P.C. for a Free Consultation About Your Case Today
At Garber Law, P.C., we believe that manufacturers, distributors, and retailers should be held accountable for the safety of their products. Every consumer has the right to trust the products they purchase, and when that trust is breached, justice must be served. If you or someone you know has been injured by a defective product in New Jersey, we're here to offer expert advice and passionate representation. Reach out to us for a complimentary consultation about your case today. Your safety and well-being should never be compromised, and with us by your side, you won't have to navigate this journey alone.
Garber Law, P.C. Has Achieved Numerous
Multi-Million Dollar Results
Get The Compensation You Deserve!
Settlements and verdicts may vary and are based on the many factors of your case, etc.
(The below information may not apply to your settlement and verdict).
Settlement During Trial for a Leg Amputation
Mr. Garber is amazing! He walked me through my lawsuit every step of the way and answered all of my questions. Not only is he a great lawyer, but he was very caring about my feelings and health throughout the whole process. Thank you, Mr. Garber, for everything you've done for me, especially for winning my case!

Kim C.

Working with the firm was my best decision. They were extremely helpful and knowledgeable and definitely worked hard for their clients. I would highly recommend them.

Linda S.

Mr. Garber is simply the best. Very knowledgeable, honest, and helpful throughout the whole process. He has been practicing law for many years and is a true professional in the courtroom. Joel Wayne Garber will fight hard for what you deserve.

Joseph P.