Tony Gwynn's Family Files Wrongful Death Claim against Tobacco Companies
May 26, 2016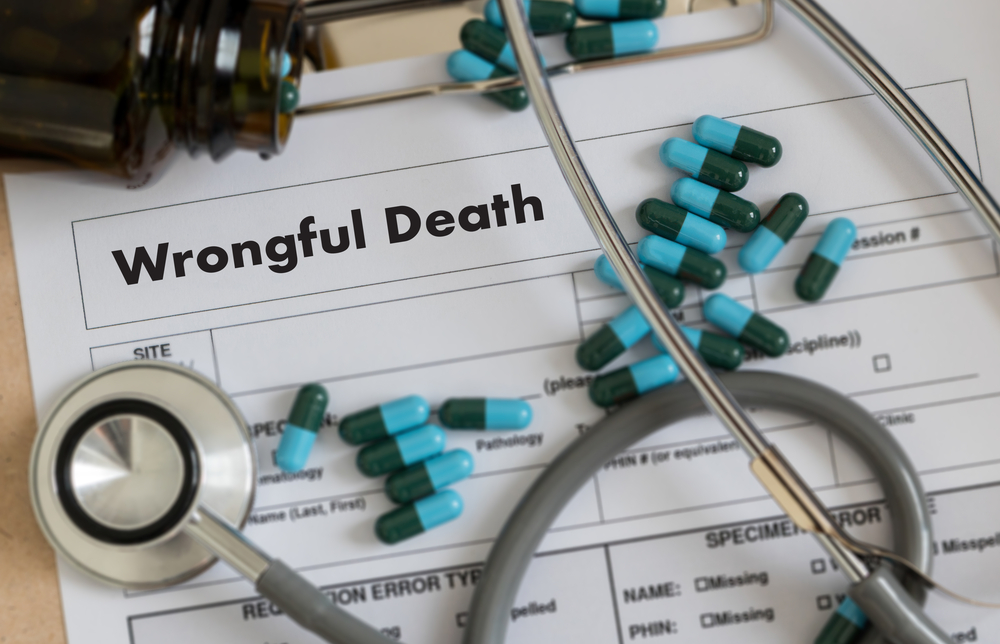 The loved ones of Tony Gwynn have claimed that the late professional baseball superstar died as a result of negligence and fraud committed by a number of tobacco companies.
Now Gwynn's family members are hoping that the tobacco industry will be held accountable for their alleged role in Gwynn's death. Gwynn's relatives recently filed a wrongful death lawsuit against multiple tobacco companies, including Altria Group, Inc. (which used to be known as Philip Morris). The wrongful death lawsuit will be heard in a San Diego superior court.
According to Gwynn's loved ones, the budding baseball superstar became addicted to smokeless tobacco while attending college. He reportedly used at least one can of tobacco every day for 31 years, between 1977 and 2008. Gwynn was so hooked on the drug that he would often begin "dipping" as soon as he woke up in the morning. On some occasions, the wrongful death suit alleges, Gwynn fell asleep with the chewing tobacco in his mouth.
The plaintiffs have said that the wrongful death lawsuit is not about getting money, but rather about punishing the tobacco industry for its failures when it comes to protecting consumers against negative health consequences. That's one reason that the lawsuit does not ask for specific damages.
Tony Gwynn Jr. recently spoke with the New York Times and said that his father would be proud to know that he was promoting awareness of the dangers of tobacco. Gwynn Jr. said that his father "wouldn't want to see another person have to get sick and die because of what the tobacco companies did."
Gwynn Jr. also highlighted the struggles that Gwynn faced during his life, including the psychological impact of finally quitting tobacco after 31 years of use. According to Gwynn's son, the baseball star suffered from depression, anxiety and insomnia for years after he finally beat his addiction and stopped using smokeless tobacco.
Major League Baseball (MLB) has recently acknowledged the health dangers posed by tobacco, particularly smokeless tobacco, which was a staple in baseball dugouts for decades. MLB already took the extraordinary step of banning smokeless tobacco at minor league stadiums. Additionally, several local governments, including New York City, Boston, Chicago, Los Angeles and San Francisco, have gone even further and banned the use of smokeless tobacco at all ballparks.
For additional information about the Tony Gwynn wrongful death case, check out the Yahoo.com article, "Tony Gwynn's Family Files Wrongful Death Suit against Tobacco Industry."
If you are the family member of a person who died due to someone else's negligence or recklessness, you may be able to file a wrongful death claim against the wrongdoer. The experienced NJ and PA personal injury lawyers at Garber Law, P.C. understand the pain you are going through and will fight to get you the compensation you deserve. Contact us now to schedule a free consultation about your case.
Garber Law, P.C. Has Achieved Numerous
Multi-Million Dollar Results
Get The Compensation You Deserve!
Settlements and verdicts may vary and are based on the many factors of your case, etc.
(The below information may not apply to your settlement and verdict).
Settlement During Trial for a Leg Amputation
Mr. Garber is amazing! He walked me through my lawsuit every step of the way and answered all of my questions. Not only is he a great lawyer, but he was very caring about my feelings and health throughout the whole process. Thank you, Mr. Garber, for everything you've done for me, especially for winning my case!

Kim C.

Working with the firm was my best decision. They were extremely helpful and knowledgeable and definitely worked hard for their clients. I would highly recommend them.

Linda S.

Mr. Garber is simply the best. Very knowledgeable, honest, and helpful throughout the whole process. He has been practicing law for many years and is a true professional in the courtroom. Joel Wayne Garber will fight hard for what you deserve.

Joseph P.