Those Violating COVID-19 Closures Could Face Criminal Charges, NJ's Top Cop Says
April 30, 2020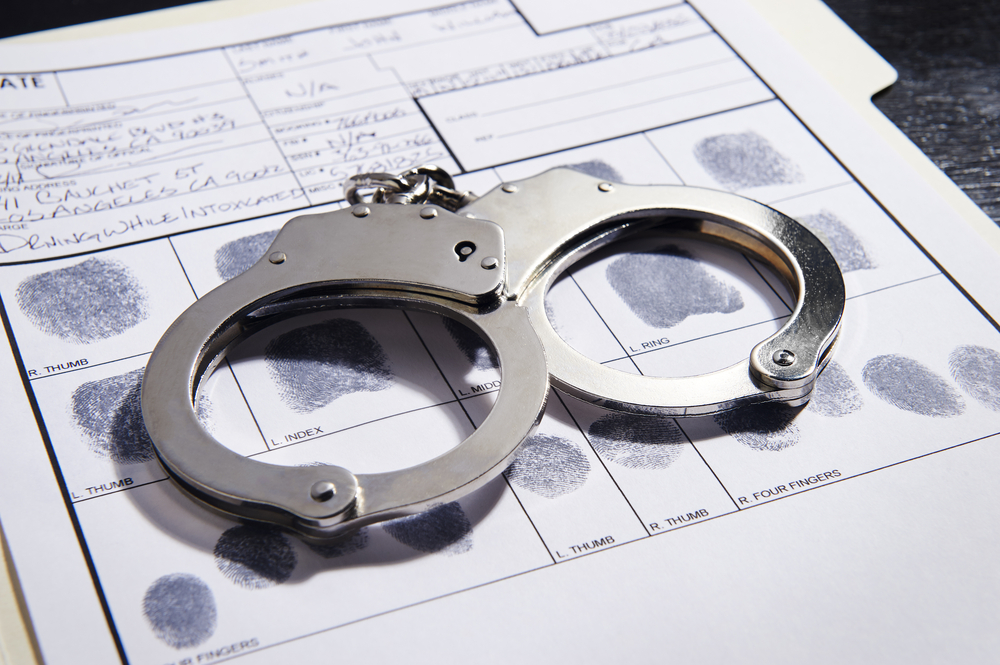 Much of the world is on hold right now as we work to control COVID-19. State by state, governors have implemented stay-at-home orders in an attempt to reduce the overall spread. While this action has curtailed and reduced the number of occurrences, it has also had a negative financial impact and groups of residents are pushing for states to reopen. While residents continue to debate over whether or not to reopen businesses, others are ignoring the required closures and making their own decisions. New Jerseys' top cop, Gurbir Grewal, the Attorney General, encourages individuals to consider the legal consequences before taking action into their own hands.
Understanding New Jersey's Closures
Much of New Jersey's nine million residents are required to stay-at-home unless they are frequenting an essential business. Essential businesses include things like healthcare facilities and hospitals, grocery and liquor stores, food banks, pharmacies, medical supply stores, and other businesses deemed necessary by Governor Phil Murphy. This rule went into effect on March 31, 2020, and will last until the state recognizes an improvement in cases. Things not allowed include non-essential businesses like dining in restaurants and bars serving alcohol. Individuals are also not permitted to have large groups of family and friends over.
Understanding the Consequences of Ignoring Regulations
Regulations that require the closure of all non-essential New Jersey businesses apply to all residents. It is important to understand the consequences that you face if you are considering ignoring these regulations. New Jersey residents who ignore business closures and regulations could face a disorderly persons offense. Whether that offense is described as second, third, or a fourth-degree crime will depend on the details of the incident.
What Is a Disorderly Persons Offense?
Disorderly persons offenses describe charges that are non motor vehicle-related offenses. If convicted of a disorderly persons offense, you could face expensive fines and a criminal record. Disorderly persons offenses in New Jersey include:
Petty disorderly person offenses: Petty disorderly person offenses could result in up to 30 days of jail time and fines of up to $500.
Disorderly person offenses: Disorderly person offenses could result in jail time of up to six months and fines of up to $1,000.
Both types of offenses could leave you with a permanent criminal record, which could affect your ability to seek and secure employment later. Before you decide to violate the stay-at-home orders, it is important to first consider the fines and legal charges that you could face, as they could affect you long after the restrictions are lifted.
When to Discuss Your Case With a Lawyer
New Jerseys' stay-at-home rules have only been in place for a little over a month and because they are constantly changing, the specific rules are not always clear. It is a good idea to check with your state or city before re-opening or frequenting a local business to ensure that it will not lead to legal charges. If you feel that you were wrongly charged during this unprecedented time, it could be useful to discuss the details of your case with a lawyer. Related blog: Criminal Defense Strategies
Contact an Experienced Cherry Hill Criminal Defense Lawyer About Your Disorderly Persons Charges in New Jersey
Were you arrested or charged with disorderly persons in New Jersey? The consequences of a conviction could be severe, leaving you with a permanent criminal record and possibly even sending you to jail. That is why you need to speak with a qualified criminal defense attorney as soon as possible about your case. The attorneys at Garber Law, P.C. have successfully represented clients charged with disorderly persons in Camden, Cherry Hill, Gloucester Township, Winslow, and throughout New Jersey. Call (856) 435-5800 or fill out the online contact form to schedule a consultation with a member of our legal team. We have an office conveniently located at the Greens of Laurel Oak, 1200 Laurel Oak Road, Suite 104, Voorhees, NJ 08043, as well as an office located in Philadelphia, Pennsylvania.
Garber Law, P.C. Has Achieved Numerous
Multi-Million Dollar Results
Get The Compensation You Deserve!
Settlements and verdicts may vary and are based on the many factors of your case, etc.
(The below information may not apply to your settlement and verdict).
Settlement During Trial for a Leg Amputation
Mr. Garber is amazing! He walked me through my lawsuit every step of the way and answered all of my questions. Not only is he a great lawyer, but he was very caring about my feelings and health throughout the whole process. Thank you, Mr. Garber, for everything you've done for me, especially for winning my case!

Kim C.

Working with the firm was my best decision. They were extremely helpful and knowledgeable and definitely worked hard for their clients. I would highly recommend them.

Linda S.

Mr. Garber is simply the best. Very knowledgeable, honest, and helpful throughout the whole process. He has been practicing law for many years and is a true professional in the courtroom. Joel Wayne Garber will fight hard for what you deserve.

Joseph P.