Theft Of Services: What Does It Mean In Pennsylvania And New Jersey?
July 13, 2023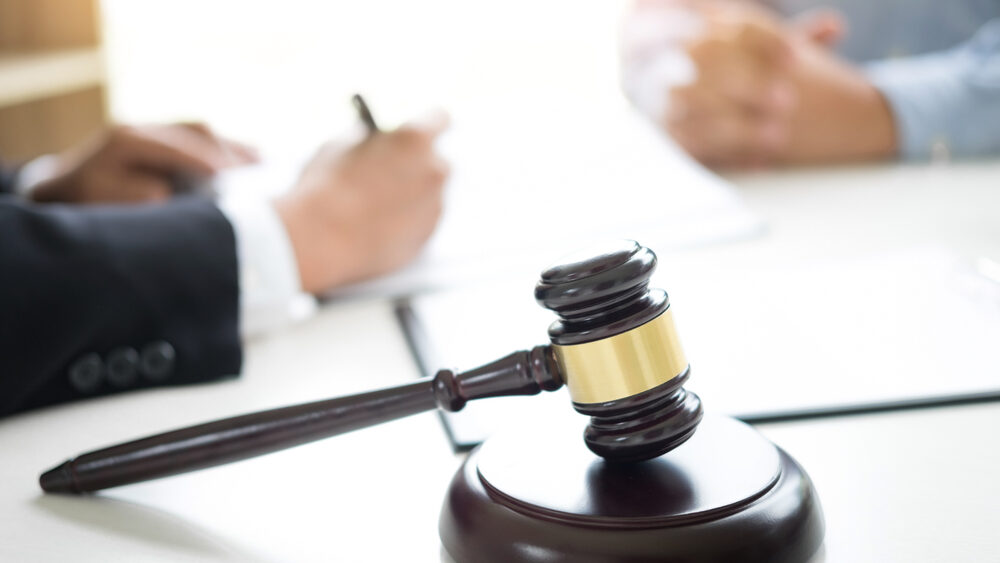 Theft Of Services: What Does It Mean In Pennsylvania And New Jersey?
Theft of services, a grave offense, involves the acquisition of services without rightful payment or through fraudulent means to evade payment. This theft crime holds the potential for severe legal ramifications, encompassing criminal charges, fines, and even imprisonment. In this article, we delve into the definition, components, penalties, and legal facets of theft of services in Pennsylvania and New Jersey.
I. Definition and Elements of Theft of Services:
In both Pennsylvania and New Jersey, theft of services encompasses a range of actions that involve unlawfully obtaining or utilizing services without providing proper compensation. Such as:
1. Dining and Hospitality: Leaving restaurants, hotels, or other hospitality establishments without paying for the services rendered
2. Transportation: Taking a taxi, rideshare, or public transport without paying the fare
3. Utilities: Tampering with utility meters to evade payment, such as for electricity, water, or cable services
4. Professional Services: Obtaining professional services (e.g., legal, medical, or consulting) without due payment or by providing falsified payment information
5. Entertainment: Sneaking into events, concerts, or amusement parks without purchasing valid tickets
II. Theft of Service Laws in Pennsylvania:
In Pennsylvania, the offense of theft of services falls under the state's criminal code and can lead to misdemeanor or felony charges, depending on the value of the services obtained. The classification is as follows:
Value under $50: A summary offense
Value between $50 and $200: Regarded as a third-degree misdemeanor
Value exceeding $200: Elevated to a second-degree misdemeanor
The consequences of theft of services in Pennsylvania encompass fines, probation, community service, restitution, and potential incarceration. Penalties escalate with the severity of the crime, varying from fines up to $1,500 and 90 days in jail for a summary offense, to fines up to $5,000 and two years of imprisonment for a second-degree misdemeanor.
III. Theft of Services Laws in New Jersey:
New Jersey also has stringent laws regarding theft crimes. The state categorizes this offense based on the value of the services acquired:
Value below $200: Constitutes a disorderly persons offense
Value surpassing $200: Elevates it to a fourth-degree crime
The consequences for theft of services in New Jersey differ based on the crime's gravity. A disorderly persons offense leads to a minimum $500 fine per offense and a half-year imprisonment. Meanwhile, a fourth-degree crime might yield fines up to $10,000 and an 18-month prison sentence.
IV. Defenses for Theft of Service Charges:
If you find yourself facing theft of services charges in Pennsylvania or New Jersey, you have the right to defend yourself against the allegations. Several common defenses used in these cases include:
1. Lack of Intent: If you can prove that you did not intentionally avoid payment for the services, it may be a valid defense.
2. Mistake or Misunderstanding: Sometimes, individuals may unknowingly receive services they believed were complimentary or have an agreement with the service provider that might not have been adequately communicated.
3. Insufficient Evidence: Challenging the prosecution's ability to prove all the elements of the offense can be an effective defense strategy.
V. Hiring a Criminal Defense Attorney:
Being accused of a theft crime can significantly impact your personal and professional lives. In such circumstances, it is crucial to seek legal counsel from a skilled criminal defense attorney with expertise in theft cases. An attorney can analyze the specifics of your case, develop a strong defense strategy, and advocate on your behalf to achieve the best possible outcome.
Key Takeaway:
Theft of services is a serious offense in both Pennsylvania and New Jersey, carrying severe penalties that can negatively impact an individual's life and reputation. Understanding the distinctions between the theft laws of both states is crucial for businesses and individuals alike to protect their rights and navigate the legal system effectively. If facing allegations of theft of services, seeking experienced legal counsel from a reputable law firm is essential to securing the best possible outcome.
Contact Garber Law, P.C. Today for a Free Consultation About Your Criminal Defense
When facing legal challenges, you need a trusted partner by your side. Garber Law, P.C. is your beacon of hope in the complex world of law. With our unwavering dedication and extensive expertise, we provide unparalleled legal advocacy that goes beyond expectations.
Our team of highly skilled attorneys is committed to safeguarding your rights and guiding you through even the toughest legal battles. Whether it's criminal defense, personal injury, or employment law, we have the knowledge and experience to deliver the best possible outcomes.
At Garber Law, P.C., we understand the importance of personalized attention. We take the time to listen to your unique needs, concerns, and goals, tailoring our strategies to suit your specific case. Trust us to fight fiercely for your rights and pursue justice on your behalf.
With a proven track record of success and a reputation for excellence, Garber Law, P.C. is the name you can rely on. Let us be your strong advocates and guide you towards a brighter, more secure future. Contact us today for a free consultation and take the first step towards a better tomorrow.
Garber Law, P.C. Has Achieved Numerous
Multi-Million Dollar Results
Get The Compensation You Deserve!
Settlements and verdicts may vary and are based on the many factors of your case, etc.
(The below information may not apply to your settlement and verdict).
Settlement During Trial for a Leg Amputation
Mr. Garber is amazing! He walked me through my lawsuit every step of the way and answered all of my questions. Not only is he a great lawyer, but he was very caring about my feelings and health throughout the whole process. Thank you, Mr. Garber, for everything you've done for me, especially for winning my case!

Kim C.

Working with the firm was my best decision. They were extremely helpful and knowledgeable and definitely worked hard for their clients. I would highly recommend them.

Linda S.

Mr. Garber is simply the best. Very knowledgeable, honest, and helpful throughout the whole process. He has been practicing law for many years and is a true professional in the courtroom. Joel Wayne Garber will fight hard for what you deserve.

Joseph P.