The Use of Recreational Marijuana Was Just Legalized by NJ Voters
November 20, 2020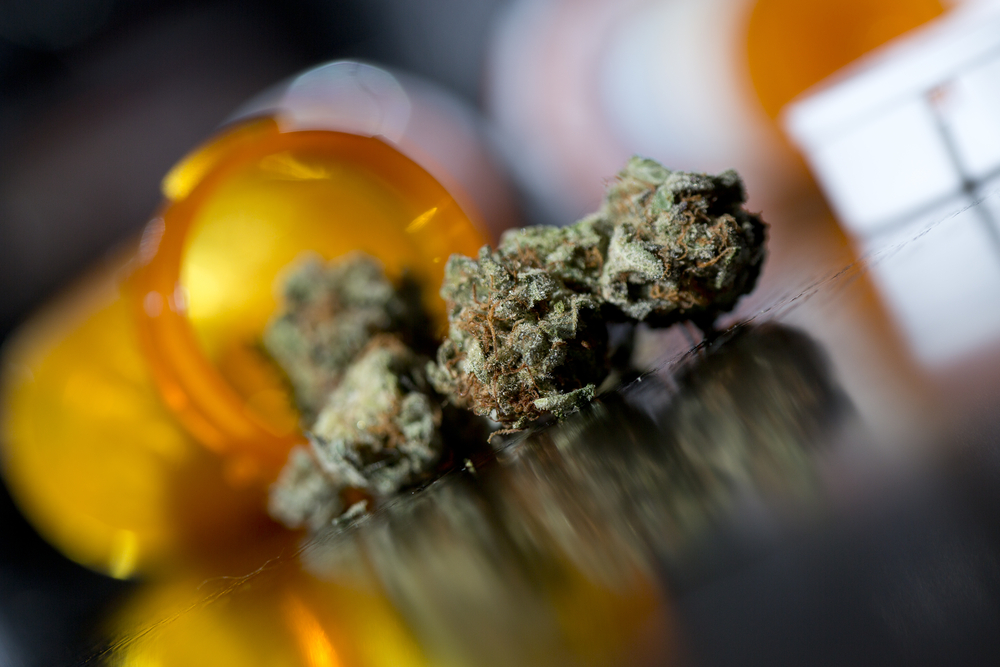 New Jersey recently legalized recreational marijuana following this year's election results. While these changes do not yet mean that it is legal to recreationally use marijuana, it will be legal in the future.
Disproportionate Arrests Made for Marijuana Use
Legalizing recreational marijuana has been on the agenda of many following an increase in marijuana-related arrests. Activists attended rallies and encouraged others to notice the disproportionate arrests made for drug offenses in certain cities. The Associated Press reported that the request was voted in approval, with a large majority of New Jersey residents agreeing with the plan.
What This Means for New Jersey Residents
While this is a step in decriminalizing marijuana and reducing the number of arrests, this does not yet mean that it is a law. The recent ballot win does allow the state of New Jersey to begin the process to test, regulate, and then issue recreational licenses in the state. Cities will need to consider how the permitting process works, as well as how many licenses will be given to sellers. Some believe that the relaxed marijuana laws will also affect nearby states, who have yet to make the same moves. While these states are in a similar position to New Jersey, they have been stuck in a standstill due to legislative roadblocks, and many hope that this is the push they need. The legalization of recreational marijuana will not only decrease the number of non-violent inmates in the state, but it will also provide the state with income from taxes. The ballot proposed a 6.625% state tax on recreational marijuana, which was approved, as well as an additional 2% in other counties. Individuals will also need to be 21 years or older to purchase and being underage could lead to criminal charges. This will also lead to an increase in jobs in the area.
What This Means for Current Drug Charges
Unfortunately, this legalization of marijuana will not go into place until it has made it through the lengthy legislative process. This means that if you are currently facing marijuana or other drug charges, it is important to reach out to a lawyer as soon as possible.
Why Work With a Drug Defense Lawyer?
Drug charges in New Jersey can lead to disorderly person charges, or even criminal charges, depending on the details of the case. This can lead to expensive fines and even potential jail time. Having a permanent criminal record can also affect your employment opportunities, both your current job or any future employment. Your charges will vary, depending on the type of drug, the amount, previous convictions, and the specific details surrounding the arrest. When you work with a criminal defense lawyer who is familiar with New Jersey's laws, you may be able to negotiate a lesser charge. This can mean fewer fines and can help you avoid jail time. While New Jersey's marijuana laws are headed in the right direction, they are not there yet. Don't let drug charges ruin the rest of your life. Reach out to an experienced drug defense lawyer today.
Contact an Experienced Cherry Hill Drug Defense Lawyer About Your Drug Charges in New Jersey
Were you arrested or charged with drug charges in New Jersey? The consequences of a conviction could be severe, leaving you with a permanent criminal record and possibly even sending you to jail. That is why you need to speak with a qualified criminal defense attorney as soon as possible about your case. The attorneys at Garber Law, P.C. have successfully represented clients charged with drug charges in Camden, Cherry Hill, Gloucester Township, Winslow, and throughout New Jersey. Call (856) 435-5800 or fill out the online contact form to schedule a consultation with a member of our legal team. We have an office conveniently located at the Greens of Laurel Oak, 1200 Laurel Oak Road, Suite 104, Voorhees, NJ 08043, as well as an office in Philadelphia, PA
Garber Law, P.C. Has Achieved Numerous
Multi-Million Dollar Results
Get The Compensation You Deserve!
Settlements and verdicts may vary and are based on the many factors of your case, etc.
(The below information may not apply to your settlement and verdict).
Settlement During Trial for a Leg Amputation
Mr. Garber is amazing! He walked me through my lawsuit every step of the way and answered all of my questions. Not only is he a great lawyer, but he was very caring about my feelings and health throughout the whole process. Thank you, Mr. Garber, for everything you've done for me, especially for winning my case!

Kim C.

Working with the firm was my best decision. They were extremely helpful and knowledgeable and definitely worked hard for their clients. I would highly recommend them.

Linda S.

Mr. Garber is simply the best. Very knowledgeable, honest, and helpful throughout the whole process. He has been practicing law for many years and is a true professional in the courtroom. Joel Wayne Garber will fight hard for what you deserve.

Joseph P.