The Consequences of Drug Possession or Trafficking Charges
March 05, 2019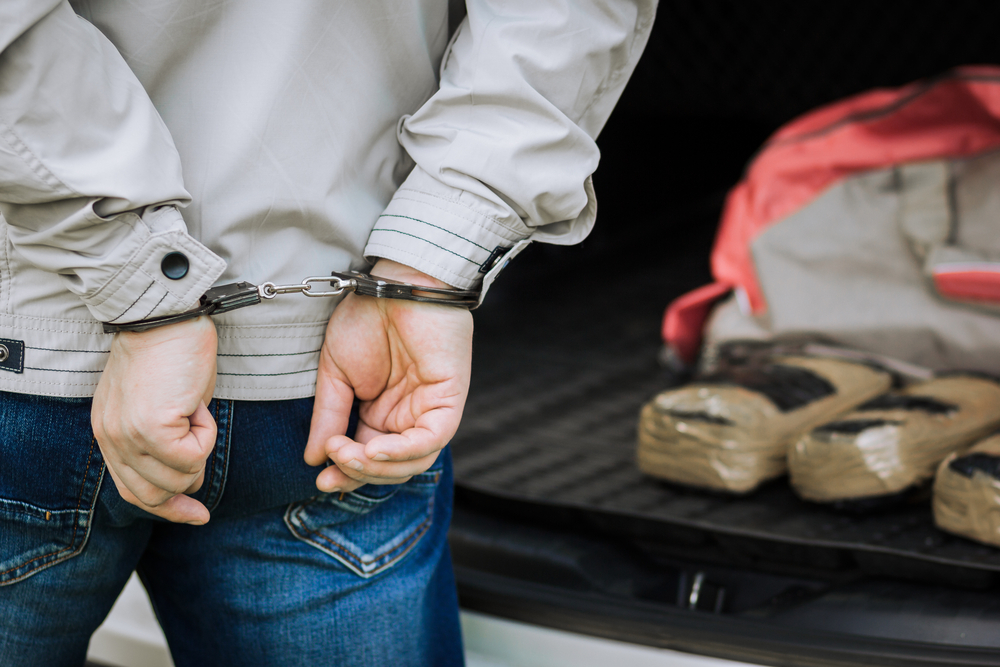 The war on drugs in America has resulted in a system that severely punishes individuals caught possessing controlled substances. If a person is caught with substantial amounts of dangerous drugs, then they could face years in prison. Unfortunately, some people caught with large amounts of drugs are not distributing or selling them, but they still must be charged with the offense anyway for having such a large amount.
Possession Versus Trafficking and Distributing
If you are found possessing a controlled substance in your home, pockets, vehicle, bags or other personal property, then you can be arrested for violating the law. The federal government defines and categorizes these various illegal substances in the Controlled Substances Act. Law enforcement officers may decide to additionally charge you with drug trafficking and distributing when they have reason to believe you may be selling the drugs you have in your possession. Officers may suspect trafficking and distributing when:
Officers discover large amounts of cash in your possession
The substances are prepackaged in multiple bags or containers
The large amounts indicate more than just personal use
Officers witness a drug deal
Police find additional paraphernalia such as scales
You participate in an undercover sale or deal
Consequences of a Possession or Distribution Charge
The consequences of possessing illegal substances greatly depends on the type and amount of the substance found by investigators. It also makes a difference whether the person was caught possessing the drugs nearby a school, park or other area where children were vulnerable. When hit with a possession, trafficking or distribution charge, an individual's reputation can be tarnished regardless of whether they are ultimately convicted or not. In addition, the person can spend several years in jail and have their assets seized by the government. Statistics consistently show that some alleged drug dealers receive harsher sentences than violent criminals, so never minimize the seriousness of possessing these substances.
Mandatory Minimums
One of the main reasons that drug-related crimes often result in long sentences is because of state and federal mandatory minimum sentences that are attached to drug crimes. The minimum sentences range from one year to life in jail. Despite the connotation of the term mandatory, offenders can sometimes avoid these extended sentences especially when they are first-time or low-level offenders.
Contact an Experienced Camden Criminal Defense Lawyer About Your Drug Charges in New Jersey
Were you arrested or charged with drug possession or distribution in New Jersey? The consequences of a conviction could be severe, leaving you with a permanent criminal record and possibly even sending you to jail. That is why you need to speak with a qualified criminal defense attorney as soon as possible about your case. The attorneys at Garber Law, P.C. have successfully represented clients charged with drug possession, drug manufacturing and drug distribution in Gloucester Township, Pennsauken, Collingswood, Cherry Hill, and throughout New Jersey. Call 856-281-1480 or fill out the online contact form to schedule a consultation with a member of our legal team. We have an office conveniently located at The Greens of Laurel Oak 1200 Laurel Oak Road, Suite 104 Voorhees, NJ 08043 as well as offices located in Aramark Building 1101 Market Street, Suite 2820 Philadelphia, PA 19107.
Garber Law, P.C. Has Achieved Numerous
Multi-Million Dollar Results
Get The Compensation You Deserve!
Settlements and verdicts may vary and are based on the many factors of your case, etc.
(The below information may not apply to your settlement and verdict).
Settlement During Trial for a Leg Amputation
Mr. Garber is amazing! He walked me through my lawsuit every step of the way and answered all of my questions. Not only is he a great lawyer, but he was very caring about my feelings and health throughout the whole process. Thank you, Mr. Garber, for everything you've done for me, especially for winning my case!

Kim C.

Working with the firm was my best decision. They were extremely helpful and knowledgeable and definitely worked hard for their clients. I would highly recommend them.

Linda S.

Mr. Garber is simply the best. Very knowledgeable, honest, and helpful throughout the whole process. He has been practicing law for many years and is a true professional in the courtroom. Joel Wayne Garber will fight hard for what you deserve.

Joseph P.