Suspect Pleads Guilty in Camden Crack Cocaine Trafficking Case
April 11, 2017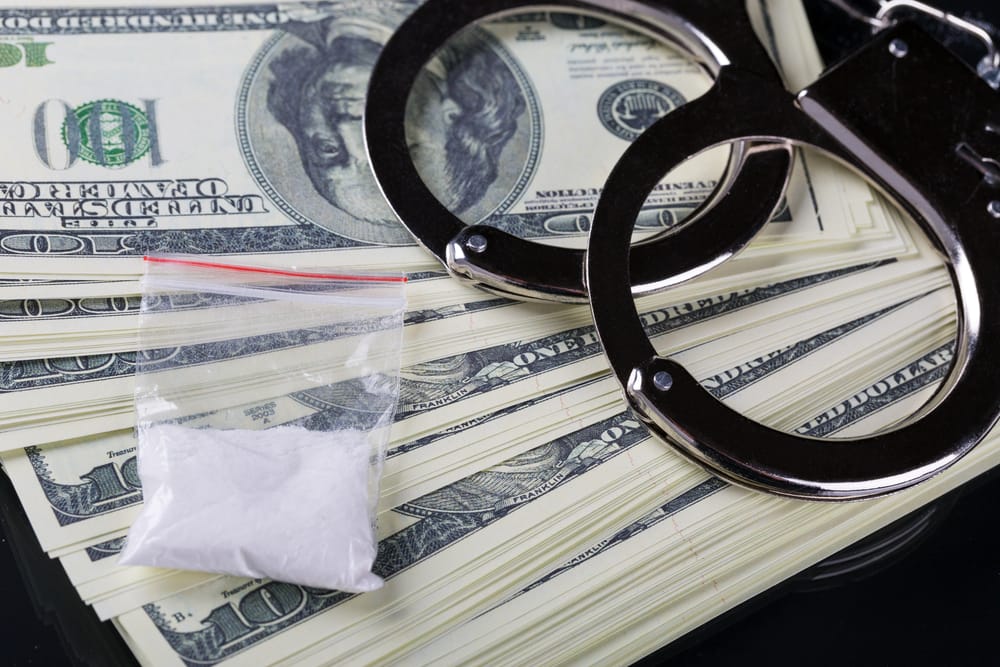 A Camden NJ man is headed to prison after pleading guilty to distributing crack cocaine and heroin throughout the city. The suspect, 25-year-old Tony Wilson, lived in Camden and sold narcotics in local neighborhoods as part of a major drug trafficking ring. Lower-level members of the criminal organization allegedly worked in shifts and distributed crack cocaine along the 110 block of Lansdowne Avenue in Camden, New Jersey. Camden County law enforcement received a tip about drug activity in Camden and notified federal authorities. The FBI New Jersey Violent Offender and Gang Task Force subsequently got involved and started an exhaustive investigation into the drug distribution network. Authorities obtained warrants and then task force detectives used wiretaps to track communications between the alleged drug dealers. Based on the intercepted cellphone conversations, FBI agents got arrest warrants and placed eight people under arrest. Wilson was one of the individuals arrested in connection with the drug trafficking ring. Most of the suspects are from Camden NJ, while one suspect is from Collingswood NJ. All of the suspects were charged with numerous drug offenses, including conspiracy to distribute cocaine and possession with intent to distribute cocaine base. Wilson was also charged with illegal possession of a firearm in furtherance of a drug crime because arresting officers allegedly found him carrying a .40-caliber pistol when they executed the arrest warrants. Wilson avoided trial by accepting a plea offer from federal prosecutors. In exchange for Wilson's guilty plea, US attorneys agreed to recommend that he be sentenced to 20 years on the drug conspiracy charge and five years on the handgun possession charge. Wilson recently appeared in U.S. District Court in Newark and pleaded guilty to the drug crime charges. The judge still has to approve the specific terms of the plea deal, which means that Wilson will need to return to court on June 16 for a formal sentencing hearing. Wilson is the third member of the illegal narcotics distribution operation to reach a plea agreement with federal prosecutors. The other suspects are expected to be sentenced to significant prison time as a result of their deals with federal prosecutors. The alleged leaders of the criminal enterprise who have not made plea deals could still go to trial. If you have been arrested for a drug offense in New Jersey or Pennsylvania, you should talk to an experienced criminal defense attorney as soon as possible. The experienced, aggressive criminal defense lawyers at Garber Law, P.C. will help you fight your criminal charges and avoid the most severe penalties. Contact us anytime to schedule a consultation about your case.
Garber Law, P.C. Has Achieved Numerous
Multi-Million Dollar Results
Get The Compensation You Deserve!
Settlements and verdicts may vary and are based on the many factors of your case, etc.
(The below information may not apply to your settlement and verdict).
Settlement During Trial for a Leg Amputation
Mr. Garber is amazing! He walked me through my lawsuit every step of the way and answered all of my questions. Not only is he a great lawyer, but he was very caring about my feelings and health throughout the whole process. Thank you, Mr. Garber, for everything you've done for me, especially for winning my case!

Kim C.

Working with the firm was my best decision. They were extremely helpful and knowledgeable and definitely worked hard for their clients. I would highly recommend them.

Linda S.

Mr. Garber is simply the best. Very knowledgeable, honest, and helpful throughout the whole process. He has been practicing law for many years and is a true professional in the courtroom. Joel Wayne Garber will fight hard for what you deserve.

Joseph P.