Soft Tissue Injuries Resulting from an Accident
June 24, 2019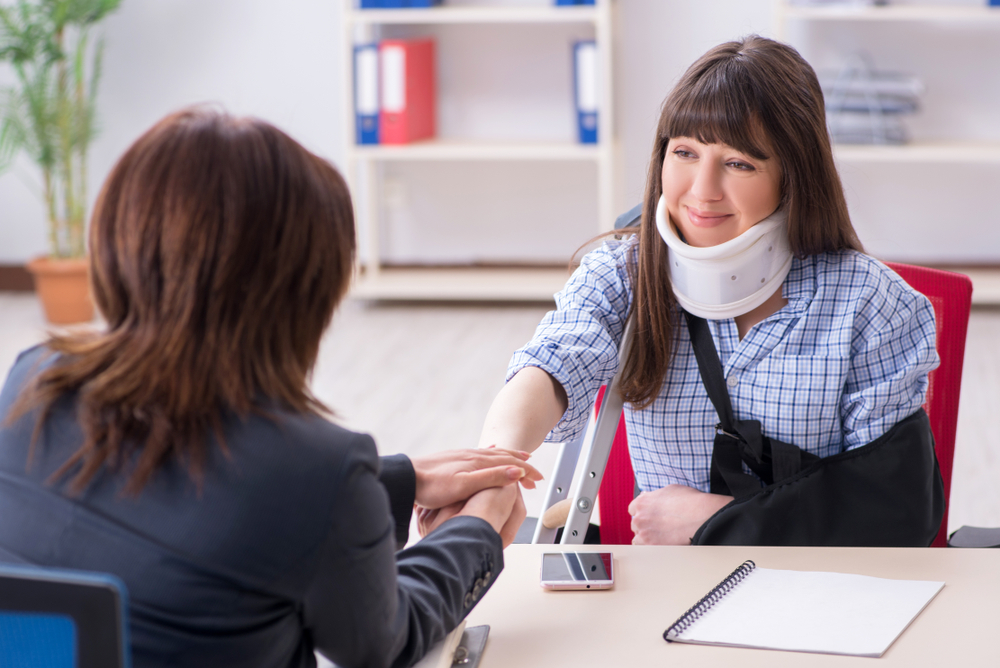 Car Accident Injuries Statistics
The Center for Disease Control (CDC) reports that car accidents are the number one cause of injury in the United States. Americans spend an average of over one million days hospitalized every year because of injuries they sustained in car accidents. Among these injuries are soft tissue injuries. Whiplash injuries, which are forms of soft tissue injuries, have been popularized as "money-making" scams, but thousands of Americans suffer each year from whiplash. Read on to learn how to ensure you receive your rightful compensation when you receive these types of injuries in an accident.
Common Soft Tissue Injuries from Car Accidents
Soft tissue injuries impact areas like muscles, ligaments and tendons. The most common accident-related soft tissue injuries are:
Sprains (damaged ligaments)
Contusions (bruises)
Strains (overuse of a tendon or muscle)
These types of injuries usually happen because of an impact with parts inside of the vehicle when the crash occurs. The collision and rapid, unexpected movement usually cause extreme discomfort, pain, stiffness and soreness. Out of all the soft tissue injuries reported from accidents, whiplash is the most common. Whiplash is a type of cervical strain or sprain that results from hyperextending the area. It typically results from a rear-end collision or other accident that causes a rapid back-and-forth movement of the head and neck.
Issues with Seeking Compensation from Soft Tissue Injuries
Whiplash injuries have been popularized in the media and on the news, which can have negative impacts on a real victim seeking compensation in court. The initial symptoms of whiplash are typically minor, and it takes time for the symptoms to appear. Despite this fact, whiplash injuries can be serious once the symptoms come to the surface. It can cause chronic, lasting pain in the back and neck area. In the worst cases, the victim may be forced to wear a neck brace.
How Can You Strengthen Your Soft Tissue Injury Case?
Victims seeking compensation for their injuries may experience prejudice due to the perception of soft tissue injuries. For this reason, it's even more important to collect and save all documentation regarding your accident and injuries. Keep records of all the treatment you receive, the bills you pay and any other losses you suffer. These records will help extinguish the notion that you're not really suffering.
Contact a Voorhees Personal Injury Lawyer to Discuss Your Soft Tissue Injury Case in New Jersey
Did you or a loved one sustain soft tissue injuries due to a motor vehicle accident in New Jersey? Don't let the medical bills pile up while you wait for the negligent party or their insurance company to do the right thing. Right now, you need an aggressive personal injury attorney on your side, fighting to get you the compensation you need, want, and deserve. The skilled attorneys at Garber Law, P.C. represent clients with soft tissue injuries because of car accidents in Voorhees, Burlington County, Camden County, Gloucester County, Atlantic County and Salem County, and throughout New Jersey. Call 856-281-1480 or fill out our online contact form to schedule a free consultation about your case. We have an office conveniently located at The Greens of Laurel Oak, 1200 Laurel Oak Road, Suite 104, Voorhees, NJ 08043 in addition to offices located in Philadelphia.
Garber Law, P.C. Has Achieved Numerous
Multi-Million Dollar Results
Get The Compensation You Deserve!
Settlements and verdicts may vary and are based on the many factors of your case, etc.
(The below information may not apply to your settlement and verdict).
Settlement During Trial for a Leg Amputation
Mr. Garber is amazing! He walked me through my lawsuit every step of the way and answered all of my questions. Not only is he a great lawyer, but he was very caring about my feelings and health throughout the whole process. Thank you, Mr. Garber, for everything you've done for me, especially for winning my case!

Kim C.

Working with the firm was my best decision. They were extremely helpful and knowledgeable and definitely worked hard for their clients. I would highly recommend them.

Linda S.

Mr. Garber is simply the best. Very knowledgeable, honest, and helpful throughout the whole process. He has been practicing law for many years and is a true professional in the courtroom. Joel Wayne Garber will fight hard for what you deserve.

Joseph P.