One Person Airlifted to Local Hospital Following Hunterdon County Crash
February 07, 2018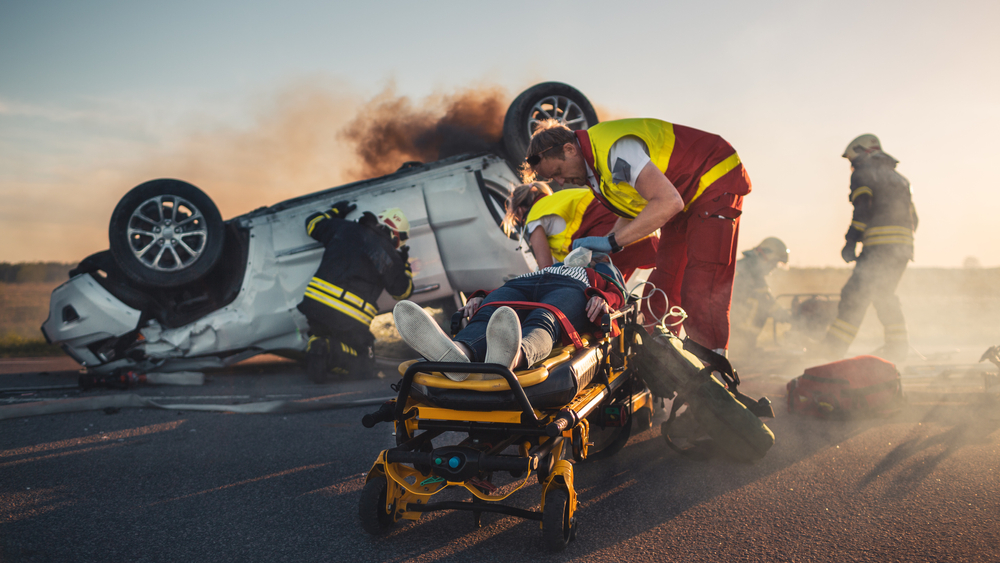 Officials have confirmed that at least one person was airlifted to a local hospital after being involved in a head-on collision in what was described as a scary circumstance at the intersection of Sandhill Road and Route 31 in Raritan Township. Raritan police, the Raritan Township Fire Department and the Flemington-Raritan Rescue Squad were all called to the scene when the events took place around 12:30 p.m. In addition to those agencies, a Hunterdon Medical center mobile ICU was also called to the scene due to the severity of the incident and the injuries that were believed to have been suffered onsite. The accident occurred when a Phillipsburg man who was driving his Jeep Grand Cherokee south on Route 31 was entering the intersection and collided with an Infiniti i30 being driven by a female Flemington resident who was making a left turn at the time according to Raritan Township police. As a result of the impact of this crash this in turn caused the driver of the Jeep Cherokee to collide with another vehicle driven by a separate female driver who was also making a left-hand turn at the time. This driver was deemed to be so seriously injured in the crash that she, unfortunately, needed to be airlifted by NorthSTAR to the local Capital Health Hospital to be treated for her injuries immediately. The full extents of the injuries that she suffered are still not exactly known as of now. The unexpected and undesirable event caused huge amounts of traffic that had cars backed up headed south on Route 31, while officers that were on the scene did their best to try and direct traffic around the location of the accident which was no easy task. The police also indicated that due to the oil and debris from the traumatic event, it had significantly slowed their attempts at cleaning up all or at least most of the wreckage for quite some time. Currently, there is an ongoing investigation on exactly how and why these events unfolded the way they did according to the Raritan Township police who have also stated they will continue to try and get to the bottom of this unfortunate episode as soon as possible. If you or someone you love has been injured in a car or truck accident you deserve to be fully compensated for any physical or mental injuries that caused you to suffer. In order to receive the compensation you deserve you need a knowledgeable attorney who is there to fight for you in court. Contact Garber Law, P.C. today to discuss your legal options by calling (856) 281-1480 for our New Jersey office or (866) 556-2962 for our Pennsylvania office or by filling out our online contact form.
Garber Law, P.C. Has Achieved Numerous
Multi-Million Dollar Results
Get The Compensation You Deserve!
Settlements and verdicts may vary and are based on the many factors of your case, etc.
(The below information may not apply to your settlement and verdict).
Settlement During Trial for a Leg Amputation
Mr. Garber is amazing! He walked me through my lawsuit every step of the way and answered all of my questions. Not only is he a great lawyer, but he was very caring about my feelings and health throughout the whole process. Thank you, Mr. Garber, for everything you've done for me, especially for winning my case!

Kim C.

Working with the firm was my best decision. They were extremely helpful and knowledgeable and definitely worked hard for their clients. I would highly recommend them.

Linda S.

Mr. Garber is simply the best. Very knowledgeable, honest, and helpful throughout the whole process. He has been practicing law for many years and is a true professional in the courtroom. Joel Wayne Garber will fight hard for what you deserve.

Joseph P.