NY Assault Weapons Ban Remains in Effect as US Supreme Court Declines to Hear Challenge
June 23, 2016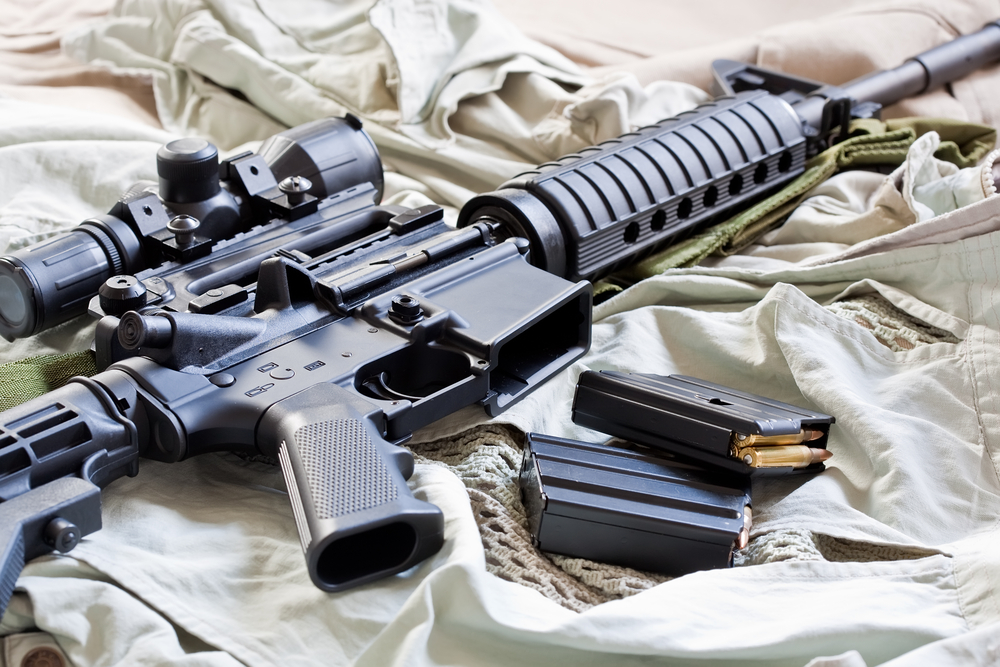 In a ruling that figures to be highly analyzed given the recent mass shooting at an Orlando, Florida nightclub, the United States Supreme Court declined to hear a challenge to NY and Connecticut gun control laws that ban certain types of assault weapons. As a result, these gun laws should remain in effect.
The state laws prohibited the sale and/or possession of military-style assault weapons. These strict limits on gun ownership rights drew heavy scrutiny from the National Rifle Association (NRA) and other gun rights advocates, prompting a legal challenge that eventually made its way to the US Supreme Court.
However, the Supreme Court ultimately declined to hear the case. This was not particularly surprising to legal experts, who noted that the Court has not elected to rule on a major gun control case since 2010.
The underlying case this time dealt with bans on semiautomatic weapons and large-capacity ammunition magazines in New York and Connecticut. The laws were initially passed in 2012, shortly after the tragic mass shooting at Sandy Hook Elementary School in Newtown, CT. That horrific act, in which the shooter used a semiautomatic rifle, left 20 children and six adults dead and prompted immediate calls for swift action by legislators to stop future mass murders.
In October 2015, the 2nd US Circuit Court of Appeals, located in New York, upheld the state laws and basically said that states have the right to limit gun ownership when it comes to potentially dangerous semiautomatic firearms.
Now that the Supreme Court has declined to hear the challenge to that ruling, the New York and Connecticut laws will remain in effect – having effectively been declared as not violating the Second Amendment of the US Constitution.
Almost immediately after the Supreme Court opted not to hear the case, George Jepsen, the Connecticut Attorney General, issued a statement declaring that "sensible gun safety legislation" like the CT and NY gun laws can be effective at preventing the kind of tragedies that occurred in Newtown and Orlando.
Meanwhile, NY Attorney General Eric Schneiderman said that everyone should want "effective gun control legislation" that keeps "weapons of war" off the streets in New York and elsewhere in the US.
For additional information, view the Yahoo.com article, "Supreme Court Rejects Challenge to State Assault Weapon Bans."
Gun crime laws in New Jersey are also extremely strict. If you or a loved one faces criminal charges for illegal handgun possession, possession of a weapon for an unlawful purpose or any other weapons offense in New Jersey or Pennsylvania, you need to talk to a qualified criminal defense attorney as soon as possible. The experienced criminal defense lawyers at Garber Law, P.C. can help you fight your criminal charges. Contact us now to schedule a free consultation.
Garber Law, P.C. Has Achieved Numerous
Multi-Million Dollar Results
Get The Compensation You Deserve!
Settlements and verdicts may vary and are based on the many factors of your case, etc.
(The below information may not apply to your settlement and verdict).
Settlement During Trial for a Leg Amputation
Mr. Garber is amazing! He walked me through my lawsuit every step of the way and answered all of my questions. Not only is he a great lawyer, but he was very caring about my feelings and health throughout the whole process. Thank you, Mr. Garber, for everything you've done for me, especially for winning my case!

Kim C.

Working with the firm was my best decision. They were extremely helpful and knowledgeable and definitely worked hard for their clients. I would highly recommend them.

Linda S.

Mr. Garber is simply the best. Very knowledgeable, honest, and helpful throughout the whole process. He has been practicing law for many years and is a true professional in the courtroom. Joel Wayne Garber will fight hard for what you deserve.

Joseph P.