New Jersey Attorney General Broaches Possibility Of Creating New Convictions Review Unit After Two Criminal Defendants' Murder Convictions Are Overturned
January 15, 2019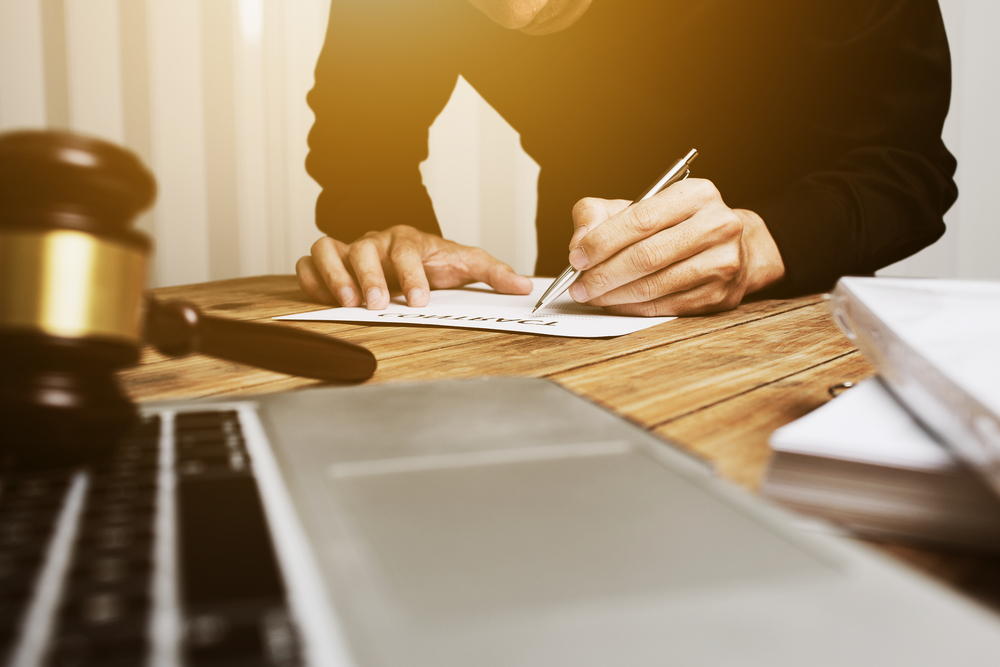 On April 13, 2018, New Jersey State Attorney General Gurbir S. Grewal announced his intention to convene a panel to discuss the potential creation of a new criminal investigative unit called the conviction review unit. This announcement came after the New Jersey Superior Court overturned two Passaic County 1996 murder convictions. In that case, exculpatory DNA evidence was discovered linking another person, not the two criminal defendants convicted of the crime, committed the murder. While the Attorney General is still weighing the pros and cons of creating a statewide conviction review unit, the establishment of such a unit would enable potentially thousands of wrongfully convicted criminal defendants to be exonerated.
Steps Taken Thus Far To Establish A New Jersey Conviction Review Unit
According to the Attorney General's press release issued on the subject, the Attorney General's Office is to convene a panel headed by former New Jersey Supreme Court Justice Virginia Long to determine if this new unit should be created and, if so, how it would operate and be staffed. While there has been no recent news regarding the findings of this panel, the New Jersey legislature is currently considering a new bill, S406, which would establish a statewide commission to study the scope and scale of wrongful convictions in New Jersey. Even though this new bill is still in the beginning stages of review as it was only advanced by the state Senate Judiciary Committee on October 29, 2018, this legislative push could influence the Attorney General's Office's decision on whether to create a statewide conviction review unit. It shows that examining wrongful convictions is a priority for at least the legislative branch of the state government. If this new conviction review unit is created, New Jersey would have the benefit of examining the policies and practices of conviction review units already established in several large cities and counties throughout the country. Specifically, the Attorney General's Office could review the conviction review units already established in Philadelphia County, Pennsylvania, Brooklyn, New York, and Los Angeles County, California and determine which processes would be most effective for implementing this new unit on a statewide scale.
What A Conviction Review Unit Would Mean To New Jersey Criminal Defendants
Establishing a conviction review unit in New Jersey could be beneficial to both criminal defendants who have already been convicted of crimes and those who are awaiting trial. With respect to criminal defendants who have already been convicted of a crime and are trying to challenge their convictions, New Jersey already provides a process by which criminal defendants can challenge convictions, i.e. by filing a motion for a new trial, by filing an appeal, and by filing a for post-conviction relief. However, the creation of this new unit would be beneficial to those trying to overturn their convictions for two reasons: (1) judges may be more inclined to consider exercising their discretion to grant criminal defendants relief; and (2) the conviction review unit may provide for a more neutral review by prosecuting offices as the new unit may assign new prosecutors to cases where a challenge to a conviction is being asserted as opposed to having the prosecutor who initially tried the case continue to be assigned to the case. With respect to criminal defendants awaiting trial, the creation of this new unit may have the effect of prosecutor's offices dismissing more cases where they feel as though they have insufficient evidence rather than bringing cases to trial merely for the sake of trying to obtain a conviction.
Contact an Experienced Voorhees Criminal Defense Lawyer About Your Wrongful Conviction in New Jersey
Were you or a loved one wrongfully convicted in New Jersey? The consequences of a conviction could be severe, leaving you with a permanent criminal record and possibly even sending you to jail. That is why you need to speak with a qualified criminal defense attorney as soon as possible about your case. The attorneys at Garber Law, P.C. have successfully represented clients wrongfully convicted in Camden, Cherry Hill, Haddonfield, Pennsauken, and throughout New Jersey. Call (856) 281-1480 or fill out the online contact form to schedule a consultation with a member of our legal team. We have an office conveniently located at The Greens of Laurel Oak, 1200 Laurel Oak Road, Suite 104, Voorhees, NJ 08043, as well as offices located in Philadelphia, PA.
Garber Law, P.C. Has Achieved Numerous
Multi-Million Dollar Results
Get The Compensation You Deserve!
Settlements and verdicts may vary and are based on the many factors of your case, etc.
(The below information may not apply to your settlement and verdict).
Settlement During Trial for a Leg Amputation
Mr. Garber is amazing! He walked me through my lawsuit every step of the way and answered all of my questions. Not only is he a great lawyer, but he was very caring about my feelings and health throughout the whole process. Thank you, Mr. Garber, for everything you've done for me, especially for winning my case!

Kim C.

Working with the firm was my best decision. They were extremely helpful and knowledgeable and definitely worked hard for their clients. I would highly recommend them.

Linda S.

Mr. Garber is simply the best. Very knowledgeable, honest, and helpful throughout the whole process. He has been practicing law for many years and is a true professional in the courtroom. Joel Wayne Garber will fight hard for what you deserve.

Joseph P.