Liability for Construction Accidents in New Jersey
September 19, 2022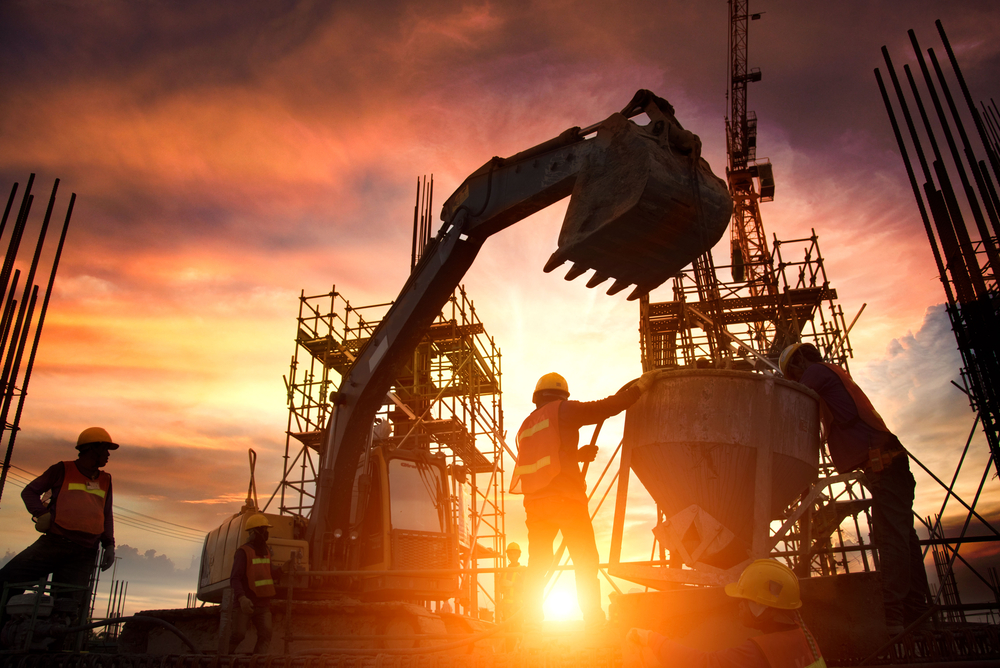 Construction accidents unfortunately put workers as well as innocent bystanders or passersby at risk of serious injuries. Determining who could be held liable for a construction accident may depend on the fact and circumstances of the accident, including whether the accident occurred while construction was ongoing or after the project was finished. 
Common Construction Accidents
Examples of some of the more common types of construction accidents include:
Scaffolding accidents
Building/trench/underground collapses
Electrocutions
Fires and explosions
Crane accidents
Forklift accidents
Motor vehicle and motorized equipment accidents
Falls from heights
Falling object accidents
Slip/trip and fall accidents
Toxic exposure
Who Can Be Held Liable for Construction Accident Injuries?
Parties who may have liability for injuries suffered in a construction accident include:
Engineering and design firms, who may have liability for accidents caused by poor or defective design of buildings
Contractors and subcontractors, who may have liability for accidents caused by poor workmanship that leads to dangerous conditions in a building; certain subcontractors hired for a project may also have liability for particular construction accidents, such as scaffolding contractors being liable for scaffolding accidents
Materials contractors, who may be liable for vehicle or motorized equipment accidents, or for toxic exposure, fires, or explosions caused by improper storage of dangerous materials
Property/site owners, who may be held liable for dangerous or defective conditions of the premises
Tool/equipment/machinery manufacturers, who may be liable for accidents caused by design/manufacturing defects with their products or by inadequate use instructions or warnings
Filing a Claim for Compensation After a Construction Accident
After a construction accident, you may have several options for pursuing compensation. First, if you were a construction worker who was injured on the job, you may be entitled to file a claim for workers' compensation from your employer. Workers' comp benefits may include:
Medical benefits, which pay for reasonable and necessary medical treatment and rehabilitation of work injuries or occupational diseases
Temporary disability benefits that provide partial wage replacement when you cannot work or have reduced income during your recovery period
Permanent disability benefits, which provide payments that are based on the type and degree of severity of disability you have suffered once your work injury or occupational illness reaches maximum medical improvement
As a construction worker injured on the job due to the negligence of a third-party outside of your employer, or as an innocent bystander or passerby hurt in a construction accident, you may also have the right to file a personal injury claim against the party or parties whose negligence caused the accident and your injuries. Compensation available in a personal injury claim includes:
Costs of medical treatment and rehabilitation services
Costs of long-term healthcare or personal care after suffering permanent disability or impairment
Repair or replacement of damaged or destroyed property
Loss of wages or income when missing time from work due to recovery from injuries
Loss of future earning capacity and employment benefits if you are disabled from returning to your job
Pain and suffering
Reduced enjoyment and quality of life due to physical/cognitive disabilities or permanent scarring and disfigurement
Contact a Voorhees Personal Injury Lawyer to Discuss Your Construction Accident Case in New Jersey
Did you or a loved one sustain serious injuries due to a construction accident in New Jersey? Don't let the medical bills pile up while you wait for the negligent party or their insurance company to do the right thing. Right now, you need an aggressive personal injury attorney on your side, fighting to get you the compensation you need, want, and deserve. The skilled attorneys at Garber Law, P.C. represent clients injured because of construction accidents in Voorhees, Cherry Hill, Medford, and throughout New Jersey. Call 861-281-1292 or fill out our online contact form to schedule a free consultation about your case. We have an office conveniently located at 1200 Laurel Oak Road, Suite 104, Voorhees, NJ 08043, as well as offices in Philadelphia, PA.
The articles on this blog are for informative purposes only and are no substitute for legal advice or an attorney-client relationship. If you are seeking legal advice, please contact our law firm directly.
Garber Law, P.C. Has Achieved Numerous
Multi-Million Dollar Results
Get The Compensation You Deserve!
Settlements and verdicts may vary and are based on the many factors of your case, etc.
(The below information may not apply to your settlement and verdict).
Settlement During Trial for a Leg Amputation
Mr. Garber is amazing! He walked me through my lawsuit every step of the way and answered all of my questions. Not only is he a great lawyer, but he was very caring about my feelings and health throughout the whole process. Thank you, Mr. Garber, for everything you've done for me, especially for winning my case!

Kim C.

Working with the firm was my best decision. They were extremely helpful and knowledgeable and definitely worked hard for their clients. I would highly recommend them.

Linda S.

Mr. Garber is simply the best. Very knowledgeable, honest, and helpful throughout the whole process. He has been practicing law for many years and is a true professional in the courtroom. Joel Wayne Garber will fight hard for what you deserve.

Joseph P.