Haddon Township Police Officer Cleared in Shooting of Camden NJ Suspect
November 11, 2016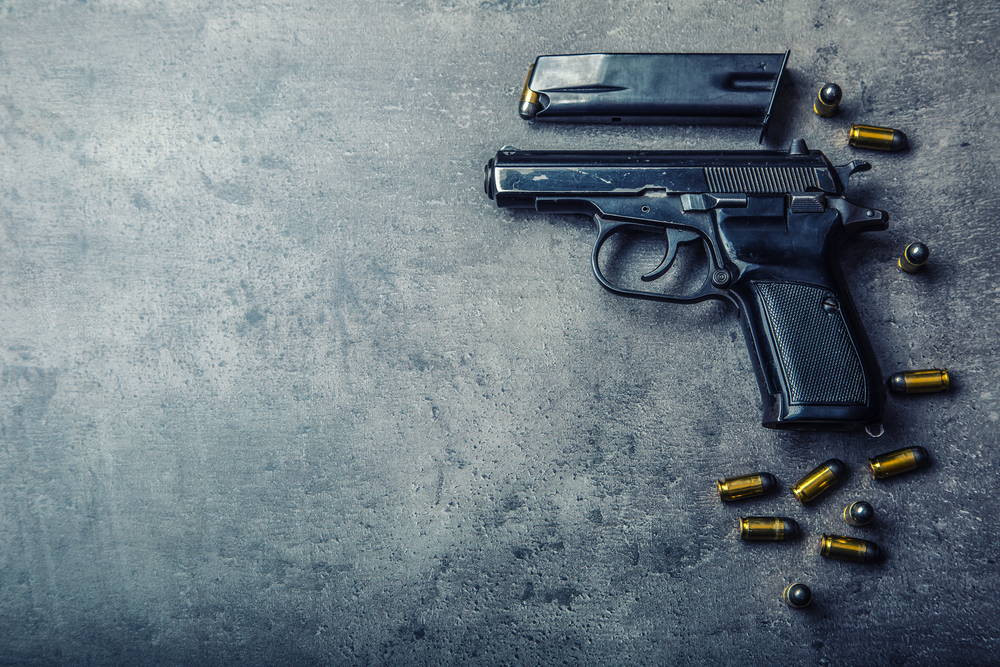 Detectives with the Camden County Prosecutor's Office recently announced that they have concluded that a Haddon Township police officer was justified in shooting a suspect during a traffic stop in October because the suspect was resisting arrest and possessed a deadly firearm.
The police shooting in Haddon Township, NJ comes on the heels of a number of other police shootings across the country that have garnered a great deal of media attention. That is one reason that Camden County Prosecutor's Office detectives wanted to take a closer look at the incident and determine whether the Haddon cop acted appropriately. The incident occurred on October 29, 2016. The suspect, a 38-year-old man from Camden, NJ, was reportedly driving his truck in the area of the border separating Camden from Haddon Township when he committed a traffic violation, prompting the Haddon NJ patrol officer to initiate a traffic stop and pull over the truck. However, instead of bringing his truck to a complete stop, the suspect allegedly hit the gas pedal and tried to elude the police officer. The police officer pursued the suspect as he drove off. At some point, the suspect reportedly crashed his truck into a vehicle parked on the side of the road. The suspect then allegedly got out of the truck and tried to make a run for it, with the Haddon Township cop chasing him down. During the ensuing struggle, the police officer reportedly used his firearm to shoot the suspect. A later search of the suspect's truck allegedly turned up a loaded .357 Magnum handgun, as well as ammunition. The suspect faces a host of very serious criminal charges, including aggravated assault against a police officer, assault by auto, illegal possession of a handgun, a certain persons offense for being a convicted felon unlawfully in possession of a weapon, resisting arrest, and eluding law enforcement. The suspect was also issued a traffic citation for driving in an aggressive manner. If the suspect fails to reach a plea deal with Camden County prosecutors and instead opts to fight the charges, he could be in store for severe penalties. Additionally, one factor in any sentence that the suspect ultimately receives in the case could be that he was on probation at the time of the alleged criminal incident. In fact, if it is determined that the suspect violated his probation, he could be headed to jail in connection with a prior offense. Meanwhile, the suspect is being held at the Camden County Jail in lieu of a $100,000 bail amount. For more information about this case, access the NJ.com article, "New Charges against Man Shot by Haddon Township Police Officer."If you or a loved one was charged with a crime like aggravated assault or illegal handgun possession, you need to talk to an experienced criminal defense attorney immediately. The experienced, aggressive criminal defense lawyers at Garber Law, P.C. can help you fight your criminal charges. Contact us now to schedule a free initial consultation.
Garber Law, P.C. Has Achieved Numerous
Multi-Million Dollar Results
Get The Compensation You Deserve!
Settlements and verdicts may vary and are based on the many factors of your case, etc.
(The below information may not apply to your settlement and verdict).
Settlement During Trial for a Leg Amputation
Mr. Garber is amazing! He walked me through my lawsuit every step of the way and answered all of my questions. Not only is he a great lawyer, but he was very caring about my feelings and health throughout the whole process. Thank you, Mr. Garber, for everything you've done for me, especially for winning my case!

Kim C.

Working with the firm was my best decision. They were extremely helpful and knowledgeable and definitely worked hard for their clients. I would highly recommend them.

Linda S.

Mr. Garber is simply the best. Very knowledgeable, honest, and helpful throughout the whole process. He has been practicing law for many years and is a true professional in the courtroom. Joel Wayne Garber will fight hard for what you deserve.

Joseph P.