Gloucester Township Police Arrest Man for Drug Possession After Acquaintance Allegedly Lies to Police
March 13, 2017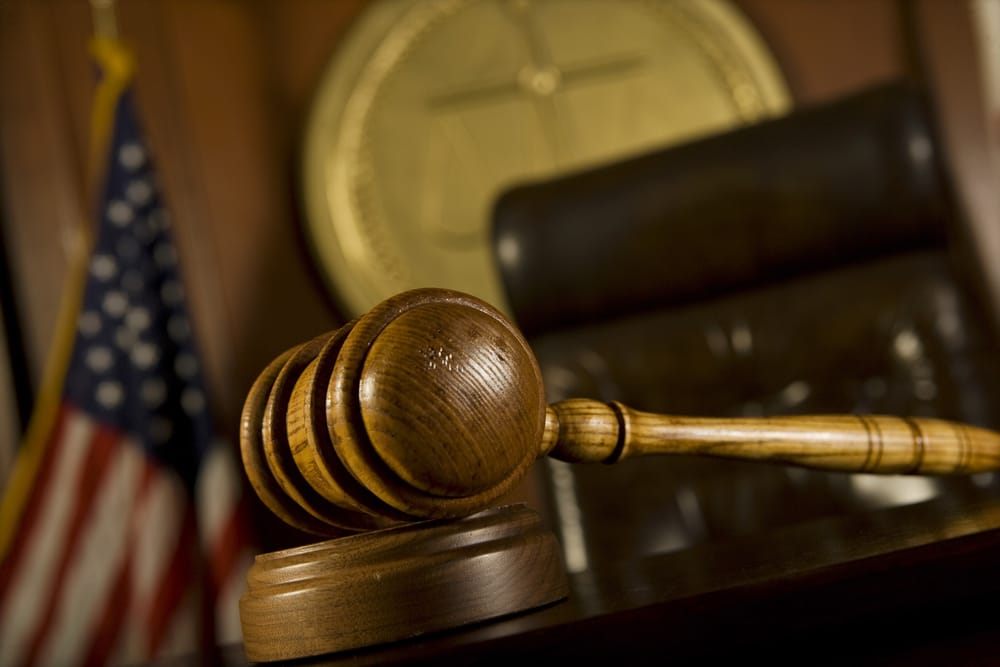 Gloucester Township police recently arrested a local man after an acquaintance of his claimed that he attempted to abduct her. Although the allegations of an attempted kidnapping turned out to be false, the man was still arrested because he reportedly possessed illegal narcotics and had an outstanding arrest warrant for another matter. The woman who made the abduction claim is from Sicklerville, New Jersey. She reportedly contacted Gloucester Township police and told a dispatcher that the suspect drove a white SUV to her house on Mayapple Road in Sicklerville, parked outside the residence, and then tried to grab her and pull her into the vehicle. The woman said that she managed to get away from the suspect and that the suspect then fled the scene in his SUV. Gloucester Township detectives investigated the incident, while police released a sketch of the suspect and asked members of the public to come forward with information. Police eventually identified the suspect and took him into custody for questioning. Detectives interviewed the 19-year-old Gloucester Township man and determined that the woman lied about the abduction incident. According to authorities, the suspect and the woman met outside her home in order to conduct a drug transaction. At some point, they got into a verbal dispute. After the suspect drove away from the home and left the area, the woman reportedly dialed 911 and lied about the attempted kidnapping.
Outstanding Warrant Leads to Arrest of Gloucester Township Man
Despite the fact that investigators determined that the woman was probably not being truthful, the suspect was still placed under arrest and charged with a crime. That's because police allegedly found him in possession of illegal drugs when they took him into custody. Additionally, police learned that the suspect had an outstanding warrant. As a result, he was taken to the Camden County Correctional Facility in Camden NJ to await processing on the other criminal charges. Meanwhile, the Sicklerville NJ woman was also arrested and charged with making false police reports and loitering to commit a drug crime. If you have been accused of committing a drug crime in New Jersey or Pennsylvania, you need to talk to an experienced criminal defense attorney as soon as possible. The experienced, aggressive criminal defense lawyers at Garber Law, P.C. will help you fight your drug offense charges and avoid the most severe penalties. Contact us today to schedule a free consultation.
Garber Law, P.C. Has Achieved Numerous
Multi-Million Dollar Results
Get The Compensation You Deserve!
Settlements and verdicts may vary and are based on the many factors of your case, etc.
(The below information may not apply to your settlement and verdict).
Settlement During Trial for a Leg Amputation
Mr. Garber is amazing! He walked me through my lawsuit every step of the way and answered all of my questions. Not only is he a great lawyer, but he was very caring about my feelings and health throughout the whole process. Thank you, Mr. Garber, for everything you've done for me, especially for winning my case!

Kim C.

Working with the firm was my best decision. They were extremely helpful and knowledgeable and definitely worked hard for their clients. I would highly recommend them.

Linda S.

Mr. Garber is simply the best. Very knowledgeable, honest, and helpful throughout the whole process. He has been practicing law for many years and is a true professional in the courtroom. Joel Wayne Garber will fight hard for what you deserve.

Joseph P.