Filing a Time Sensitive Personal Injury Case in New Jersey
February 08, 2020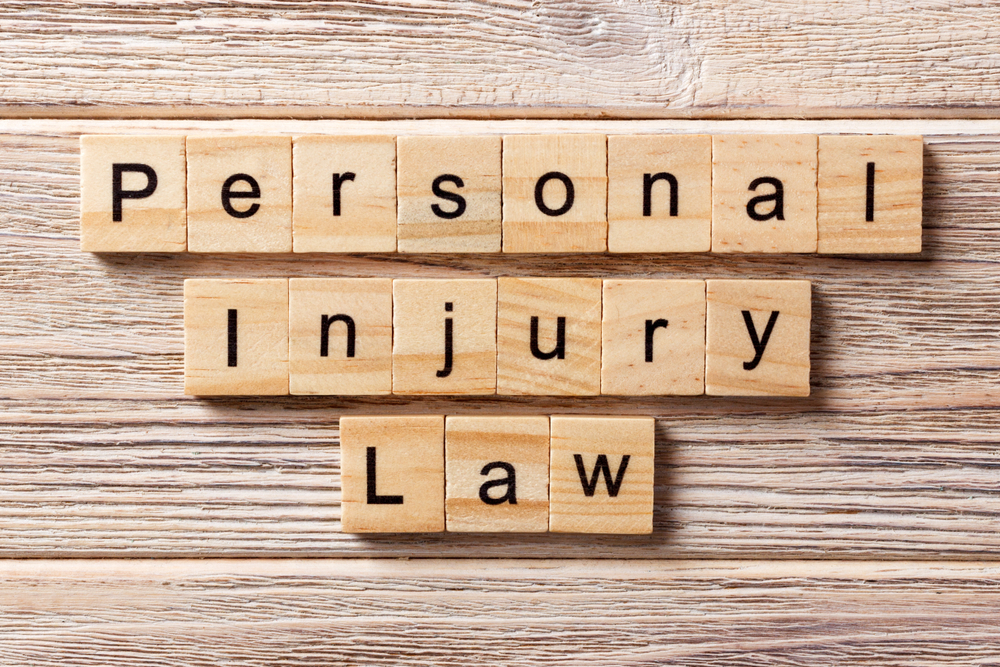 Were you injured at the fault of someone else? While you might be eligible for compensation, depending on the details of your personal injury, personal injury cases are time-sensitive. It is important to begin evaluating the details of your case as soon as possible, while determining whether or not another party is at fault.
Important Elements of a New Jersey Personal Injury Case
You can determine your eligibility for filing a personal injury case in New Jersey by considering the following elements:
Legal duty of care: The party responsible for your injuries must have owed you a legal duty of care at the time of the injury. This might include another driver on the road, a property owner, a truck driver, or even a medical professional.
Breach of duty of care: That individual must have breached their legal duty of care. This could be through intentional harm or negligence. The injured party will need to build a case that demonstrates this breach.
Causation: The intentional or negligent actions of the responsible party must have been the direct cause of the accident or injury. While this might sound straightforward, it is not always easy to provide documentation of the cause.
Damages: In addition to cause, there must be damages that can be compensated. An individual who did not incur any financial or emotional damages will not be able to build a case if there isn't anything in which they can be compensated for.
Determining fault in a personal injury case requires that you build a case that demonstrates each of these important personal injury elements. This might include information like medical records, witness reports, video evidence, or even the individual's income statements.
What Happens When Multiple Parties Are At Fault?
It is possible for more than one party to be at fault when an accident occurs. This is referred to as comparative negligence in the state of New Jersey. The state does allow you to collect compensation for any damages, as long as another party is at fault for at least 51% of the injury. Your compensable amount is reduced by the percentage you are found at fault.
Time Requirements for a Personal Injury Case in New Jersey
In addition to demonstrating the four elements of personal injury, the injured party will also need to file their claim within New Jersey's time limits. These time limits, also known as the statute of limitations, require all injured individuals to file their personal injury case within two years from the date of the accident. Failing to file within this strict time limit can lead to the case being thrown out in court. It is also important to note that certain details can affect this time limit. For example, any claims against federal or state agencies tend to have a shorter statute of limitations. It is always a good idea to discuss your case with a personal injury lawyer in New Jersey to ensure that you stay within these time limits.
Contact a Cherry Hill Personal Injury Lawyer to Discuss Your Personal Injury Case in New Jersey
Did you or a loved one sustain serious injuries due to a personal injury in New Jersey? Don't let the medical bills pile up while you wait for the negligent party or their insurance company to do the right thing. Right now, you need an aggressive personal injury attorney on your side, fighting to get you the compensation you need, want, and deserve. The skilled attorneys at Garber Law, P.C. represent clients injured because of a personal injury in Cherry Hill, Winslow, Voorhees, Lindenwold, and throughout New Jersey. Call (856) 435-8500 or fill out our online contact form to schedule a consultation about your case. We have an office conveniently located at The Greens of Laurel Oak, 1200 Laurel Oak Road, Suite 104, Voorhees, NJ 08043, as well as an office in Philadelphia, Pennsylvania.
Garber Law, P.C. Has Achieved Numerous
Multi-Million Dollar Results
Get The Compensation You Deserve!
Settlements and verdicts may vary and are based on the many factors of your case, etc.
(The below information may not apply to your settlement and verdict).
Settlement During Trial for a Leg Amputation
Mr. Garber is amazing! He walked me through my lawsuit every step of the way and answered all of my questions. Not only is he a great lawyer, but he was very caring about my feelings and health throughout the whole process. Thank you, Mr. Garber, for everything you've done for me, especially for winning my case!

Kim C.

Working with the firm was my best decision. They were extremely helpful and knowledgeable and definitely worked hard for their clients. I would highly recommend them.

Linda S.

Mr. Garber is simply the best. Very knowledgeable, honest, and helpful throughout the whole process. He has been practicing law for many years and is a true professional in the courtroom. Joel Wayne Garber will fight hard for what you deserve.

Joseph P.