Federal Study Finds That Prescription Drug Abuse Is on the Rise in the US
September 28, 2016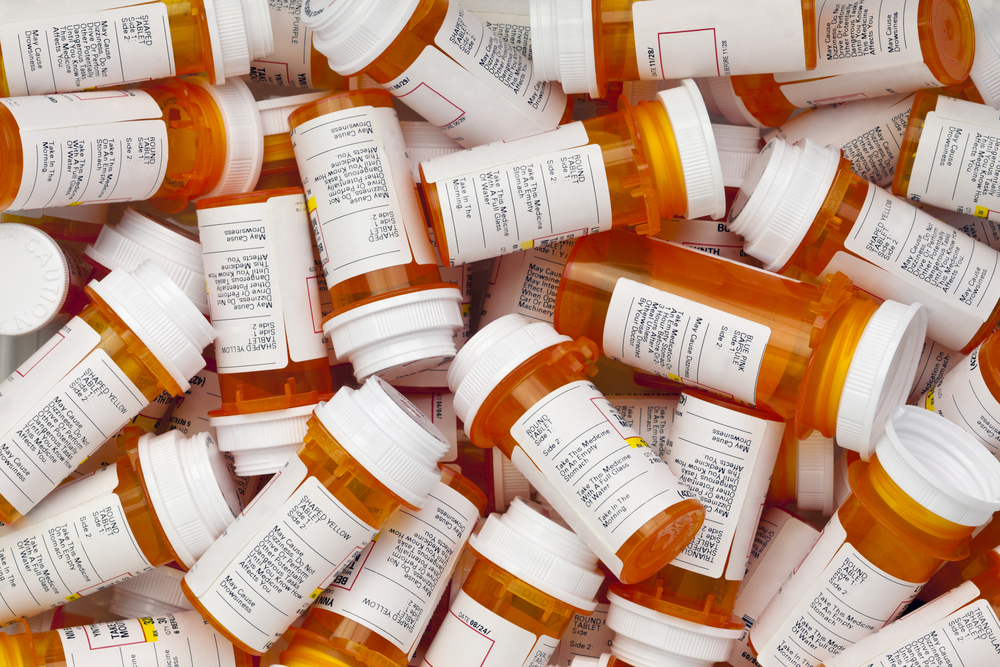 Prescription painkiller abuse by Americans is becoming more and more prevalent as doctors routinely prescribe the medication to patients. The rise in prescription drug abuse is particularly alarming when considering that more people in the U.S. used prescription painkillers than smoked cigarettes last year.
A recent study conducted by the Substance Abuse and Mental Health Services Administration found that approximately 35 percent of adults in the United States got painkiller prescriptions from their medical providers in 2015. This means that the vast majority of prescription drug use comes from legally obtained opioids. In fact, the same study found that the total rate of prescription painkiller use is only slightly higher when factoring in users who obtained the drugs through illegal means, such as getting painkillers from friends or family members or purchasing painkillers from street dealers on the black market. Although many people who use prescription drugs do not misuse or abuse them, the reality is that sometimes it is very easy to slip into addiction when it comes to prescription opioids. That's because many of these legally prescribed painkillers are very powerful and extremely addictive. It is not at all unusual for a person who uses prescription painkillers to treat moderate pain after a surgical procedure to suddenly find themselves addicted to the drugs and in need of some kind of "fix" even after the prescription has run out. The reality is that anyone who uses prescription opioids can potentially become addicted to the medication, with the painkiller addiction often leading to further drug use. US health officials have struggled in their efforts to curb the rise in prescription drug addiction and abuse. That's because prescription drugs are being provided to patients with greater frequency. This is particularly true for patients who are trying to recover from surgical procedures and desperately need the medication in order to function in the days and weeks following their surgery. Beyond that, people suffering from chronic pain often require powerful prescription opioids that can be habit-forming and lead to serious addiction problems. The end result of prescription painkiller addiction can be catastrophic for the user. According to the U.S. Centers for Disease Control and Prevention (CDC), prescription opioids are responsible for 19,000 fatal overdoses annually. To put that number in perspective: there were fewer than 16,000 homicides in the United States in 2014. To learn more, read the Washington Post article, "Prescription Painkillers Are More Widely Used Than Tobacco, New Federal Study Finds." If you or a loved one was arrested for prescription drug possession, heroin possession, or any other drug crime in New Jersey or Pennsylvania, you should talk to a qualified, aggressive criminal defense lawyer as soon as possible. The experienced criminal defense attorneys at Garber Law, P.C. will help you fight your criminal charges and avoid the most severe penalties. Contact us anytime to schedule a free consultation about your case.
Garber Law, P.C. Has Achieved Numerous
Multi-Million Dollar Results
Get The Compensation You Deserve!
Settlements and verdicts may vary and are based on the many factors of your case, etc.
(The below information may not apply to your settlement and verdict).
Settlement During Trial for a Leg Amputation
Mr. Garber is amazing! He walked me through my lawsuit every step of the way and answered all of my questions. Not only is he a great lawyer, but he was very caring about my feelings and health throughout the whole process. Thank you, Mr. Garber, for everything you've done for me, especially for winning my case!

Kim C.

Working with the firm was my best decision. They were extremely helpful and knowledgeable and definitely worked hard for their clients. I would highly recommend them.

Linda S.

Mr. Garber is simply the best. Very knowledgeable, honest, and helpful throughout the whole process. He has been practicing law for many years and is a true professional in the courtroom. Joel Wayne Garber will fight hard for what you deserve.

Joseph P.