Explaining Shoulder Dystocia and its Effect on the Brain
December 26, 2018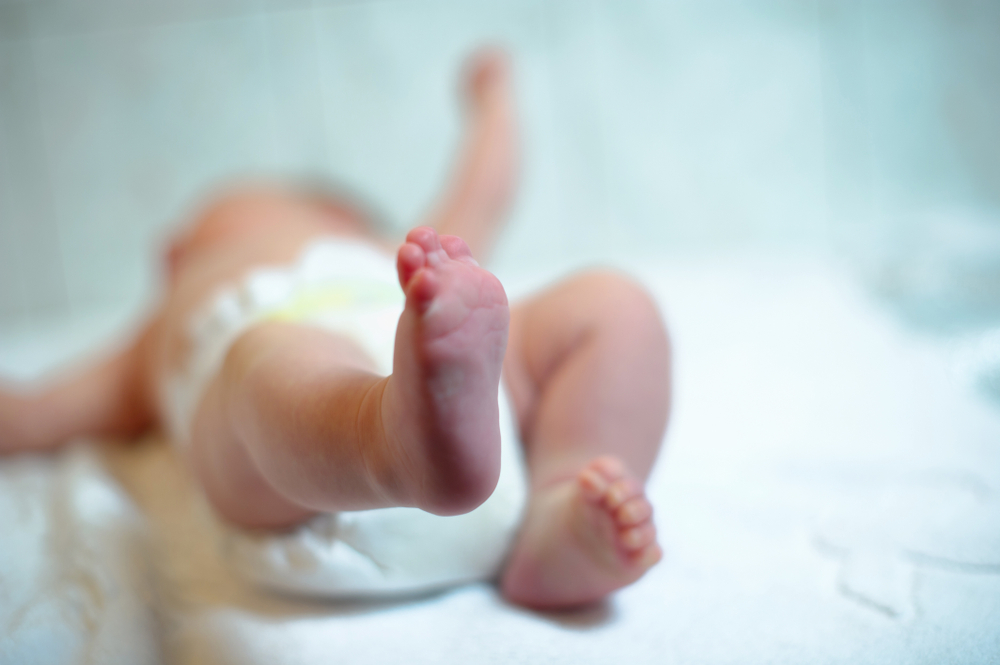 Shoulder dystocia is a serious birth injury that can affect any baby during vaginal delivery. If the injury is serious enough it could lead to damage to the brain of the baby that could last a lifetime. The simplest explanation of shoulder dystocia is that it occurs when the baby gets stuck behind the pelvis of the mother during delivery. If the baby is not removed from the mother in a quick manner it can lead to serious injuries to the baby and even death. A baby can easily suffer injuries to their arms, neck, shoulders, and hands if too much force is used by the doctor during delivery.
Risk Factors
Some of the risk factors associated with shoulder dystocia include the following:
A prolonged second part of labor
An increase in fetal weight. Babies over 8.8 pounds should be monitored closely prior to delivery
Gestational diabetes
The body mass index of the mother
Shoulder Dystocia and Brain Injuries
As mentioned earlier, the baby can suffer injuries to their hands, arms, shoulders, and neck if they get stuck behind the pelvis of the mother. Another injury a baby can suffer that is incredibly serious is a brain injury. How can a brain injury occur due to shoulder dystocia? For starters, the umbilical cord could become crushed when a baby suffers shoulder dystocia. The umbilical cord transports blood and oxygen to the brain of the baby and when it is cut off it could lead to a brain injury.
The most likely scenario where umbilical cord compression occurs is when it is stuck between the baby and the wall of the mother's birth canal. The fetal heart monitor can show umbilical cord compression. This is shown by a sudden drop in the heart rate of the baby. Shoulder dystocia must be recognized and corrected as quickly as possible by the doctor because of the seriousness of the situation. Failure by a doctor to recognize the situation could lead to severe injuries and even death.
Caring for a Baby with Brain Injuries
If your baby was injured during delivery because of shoulder dystocia he or she will have a long road ahead of them when it comes to recovery. There will be surgeries, medications, and various other treatments necessary to help the baby recover from the injuries as much as possible. The baby will need to go through physical therapy in order to gain strength, flexibility, balance, coordination and more. Physical therapy might involve electrical stimulation, thermal treatments, and activities for joint mobilization.
Your baby might also require occupational therapy later in life, such as when they are old enough to handle certain daily activities on their own. Occupational therapy can help your child go to the bathroom on their own, feed themselves, swallow food and water, dress themselves and bathe themselves. Other occupational therapy activities include helping with emotional and cognitive issues as they grow older and take part in various events. Your child might also require sensory processing treatment, oral motor skills rehabilitation, and fine motor skills rehabilitation.
Contact a Voorhees Medical Malpractice Attorney for a Consultation About Your Birth Injury Case in New Jersey
Were you or a loved one injured due to medical malpractice in New Jersey? Then you need to talk to an experienced medical malpractice lawyer as soon as possible for guidance on how to proceed. The Voorhees birth injury attorneys at Garber Law, P.C. are prepared to assist you with your legal claim. We represent victims of negligent surgeons, doctors, nurses, and pharmacists throughout New Jersey, including Camden, Cherry Hill, Gloucester Township, and Winslow. Call us today at  856-281-1480 or email us to schedule a consultation. Our main office is located at The Greens of Laurel Oak 1200 Laurel Oak Road, Suite 104 Voorhees, NJ 08043 and we also have another office in Philadelphia, PA.
The articles on this blog are for informative purposes only and are no substitute for legal advice or an attorney-client relationship. If you are seeking legal advice, please contact our law firm directly.
Garber Law, P.C. Has Achieved Numerous
Multi-Million Dollar Results
Get The Compensation You Deserve!
Settlements and verdicts may vary and are based on the many factors of your case, etc.
(The below information may not apply to your settlement and verdict).
Settlement During Trial for a Leg Amputation
Mr. Garber is amazing! He walked me through my lawsuit every step of the way and answered all of my questions. Not only is he a great lawyer, but he was very caring about my feelings and health throughout the whole process. Thank you, Mr. Garber, for everything you've done for me, especially for winning my case!

Kim C.

Working with the firm was my best decision. They were extremely helpful and knowledgeable and definitely worked hard for their clients. I would highly recommend them.

Linda S.

Mr. Garber is simply the best. Very knowledgeable, honest, and helpful throughout the whole process. He has been practicing law for many years and is a true professional in the courtroom. Joel Wayne Garber will fight hard for what you deserve.

Joseph P.