Drug Raids in Paulsboro, Gloucester Township Net Crack Cocaine and Rifles
April 04, 2017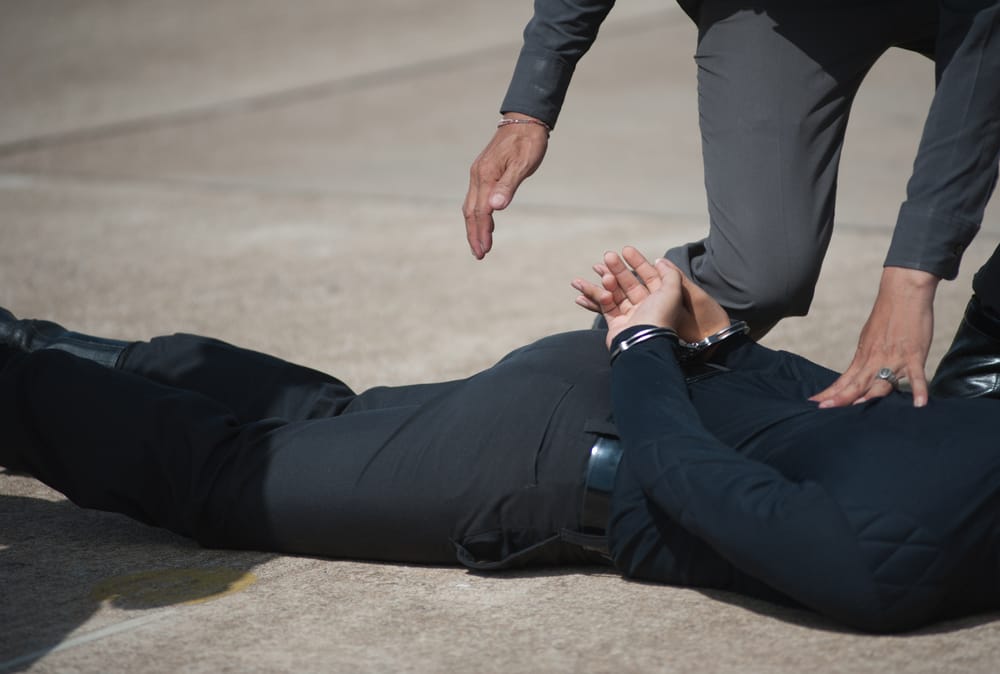 Law enforcement recently conducted multiple drug raids in New Jersey and seized illegal drugs and firearms. The Paulsboro Police Department received information about drug dealing in Paulsboro and Gloucester Township, NJ. Detectives investigated and eventually got search warrants for five residences: four houses in Paulsboro and one house in Gloucester Township. Police reportedly seized a large quantity of crack cocaine, more than 12 pounds of marijuana, drug paraphernalia such as drug packaging materials and scales, two automatic assault rifles, five handguns, and approximately $48,000 in money believed to represent the proceeds of illegal drug sales. Most of the drugs were allegedly recovered at the Paulsboro residences. Police officers arrested nine people during the drug raids. The suspects are from Paulsboro and Gloucester Township. They face various criminal charges, including possession of cocaine, distribution of marijuana, possession of more than 50 grams of marijuana, simple possession of less than 50 grams of marijuana, possession of drug paraphernalia, receiving stolen property, unlawful possession of an assault rifle, illegal possession of an ammunition magazine, and certain persons not to possess a firearm. The certain persons offense stems from the fact that one of the suspects is reportedly a convicted felon who is not allowed to own or possess a firearm in New Jersey. Police officers carrying out the raids also reportedly found a juvenile inside the Gloucester Township house. The minor was temporarily placed in the custody of the Gloucester Township Police Department Juvenile Family Services Bureau. Additionally, police notified the Division of Child Protection and Permanency (DCP&P). The DCP&P will likely open an investigation into the adult guardians of the minor who was located at the residence. Depending on the outcome of the investigation, it is possible that authorities could be forced to remove the child from the home. The presence of a minor inside the Gloucester Township NJ home could also have criminal consequences for the two suspects. In addition to facing drug and weapons charges, the men were also charged with endangering the welfare of a child. A conviction on the felony-level offense would likely lead to prison time for the suspects. Anyone who has been charged with drug distribution in New Jersey or Pennsylvania needs an experienced criminal defense attorney on their side. The experienced, aggressive criminal defense lawyers at Garber Law, P.C. can help you fight your criminal charges and avoid the most severe penalties. Contact us now to schedule a consultation about your case.
Garber Law, P.C. Has Achieved Numerous
Multi-Million Dollar Results
Get The Compensation You Deserve!
Settlements and verdicts may vary and are based on the many factors of your case, etc.
(The below information may not apply to your settlement and verdict).
Settlement During Trial for a Leg Amputation
Mr. Garber is amazing! He walked me through my lawsuit every step of the way and answered all of my questions. Not only is he a great lawyer, but he was very caring about my feelings and health throughout the whole process. Thank you, Mr. Garber, for everything you've done for me, especially for winning my case!

Kim C.

Working with the firm was my best decision. They were extremely helpful and knowledgeable and definitely worked hard for their clients. I would highly recommend them.

Linda S.

Mr. Garber is simply the best. Very knowledgeable, honest, and helpful throughout the whole process. He has been practicing law for many years and is a true professional in the courtroom. Joel Wayne Garber will fight hard for what you deserve.

Joseph P.