Drug Paraphernalia Laws in New Jersey
June 10, 2019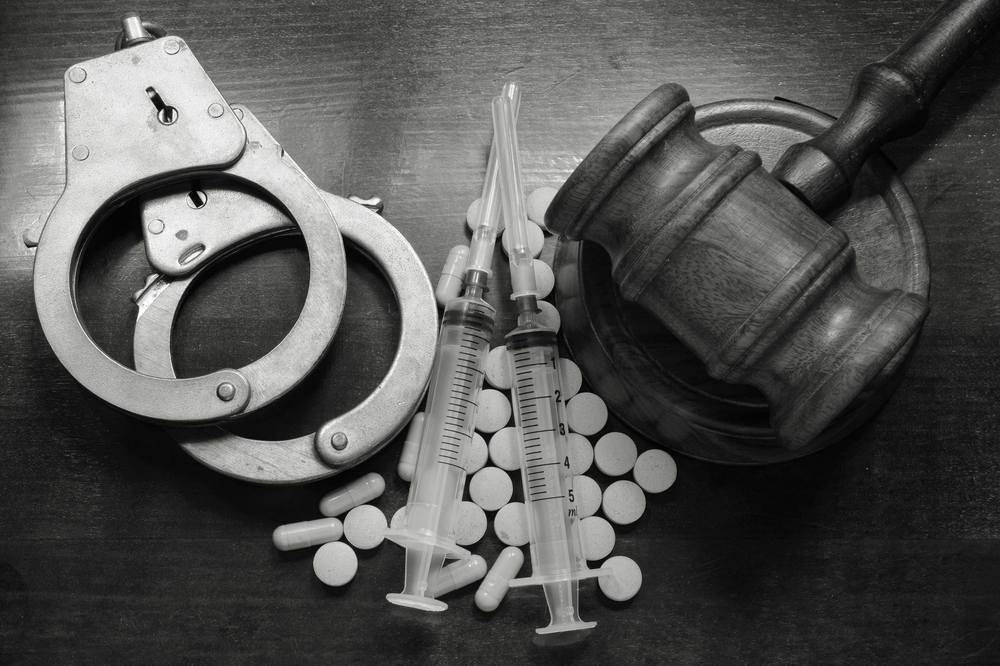 Back in 2003, Attorney General John Ashcroft explained how the "drug paraphernalia business is now accessible in anyone's home with a computer and Internet access." His assessment of the situation was accurate then, and it's only become more widely available as the years have gone by. What is drug paraphernalia, and is it illegal in New Jersey? Do the changing marijuana laws impact the existing laws regarding paraphernalia? Read on to learn these answers and more.
What is Drug Paraphernalia?
Drug paraphernalia is defined as items that a person could use to plant, cultivate, harvest, produce, prepare, store, contain, conceal, inhale or ingest a dangerous controlled substance. Drugs, including marijuana, are controlled substances. Here's a list of common types of items that authorities and courts agree are paraphernalia:
Bongs
Pipes
Grinders
Scales
Bowls
Rolling papers
Needles
Ziplock bags
Spoons
Some of these items, like spoons, have legitimate uses. If you have a spoon and a bowl of ice cream in your car, then it's unlikely the police will assume the spoon is paraphernalia. The officers must believe the person had an intent to use the object for illegal purposes.
Possession of Paraphernalia in New Jersey
If you are convicted of possessing drug paraphernalia in New Jersey, then you'll be facing a disorderly persons' offense. You could face a minimum jail sentence of six months. In addition, you could be charged up to $1,000 in fines. Courts also have the discretion to suspend your license. This punishment can range from six months to up to two years. Due to the charges and punishments, you could lose your job.
What About my Medical Marijuana Card?
New Jersey's laws now allow medical marijuana, which means that possession of some paraphernalia is legal in limited situations. Patients who are found with paraphernalia must produce a valid medical marijuana license. They are only allowed to possess they paraphernalia when police believe it is only for the purpose of consuming legal medical marijuana. Keep in mind that it's always a crime to smoke and drive even when you have a valid marijuana card. It's never acceptable to have paraphernalia that indicates recent usage when you're behind the wheel.
Contact an Experienced Voorhees Drug Defense Attorney About Your Drug Paraphernalia Charges in New Jersey
Have you been charged with a drug crime in New Jersey? A drug crime conviction can carry with it heavy fines, jail time, and driver's license suspension! That is why it is imperative that you speak with a qualified crimial defense lawyer about your case. The lawyers at Garber Law, P.C. represent clients charged with use, possession, production, distribution, and related drug offenses in Voorhees, Burlington County, Camden County, Gloucester County, Atlantic County and Salem County, and throughout New Jersey. Call 856-281-1480 or fill out our confidential online contact form to schedule a free consultation about your case. We have an office located at The Greens of Laurel Oak, 1200 Laurel Oak Road, Suite 104, Voorhees, NJ 08043 in addition to offices located in Philadelphia.
Garber Law, P.C. Has Achieved Numerous
Multi-Million Dollar Results
Get The Compensation You Deserve!
Settlements and verdicts may vary and are based on the many factors of your case, etc.
(The below information may not apply to your settlement and verdict).
Settlement During Trial for a Leg Amputation
Mr. Garber is amazing! He walked me through my lawsuit every step of the way and answered all of my questions. Not only is he a great lawyer, but he was very caring about my feelings and health throughout the whole process. Thank you, Mr. Garber, for everything you've done for me, especially for winning my case!

Kim C.

Working with the firm was my best decision. They were extremely helpful and knowledgeable and definitely worked hard for their clients. I would highly recommend them.

Linda S.

Mr. Garber is simply the best. Very knowledgeable, honest, and helpful throughout the whole process. He has been practicing law for many years and is a true professional in the courtroom. Joel Wayne Garber will fight hard for what you deserve.

Joseph P.