Don't Get a DUI This Memorial Day Weekend
May 27, 2021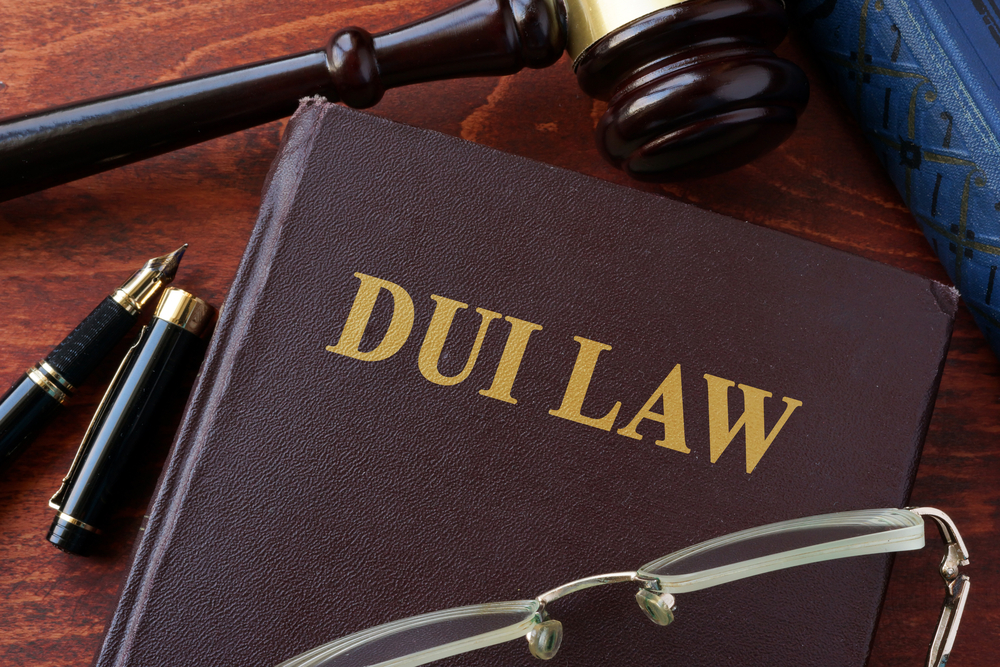 If you're arrested for a DUI in Voorhees, NJ, call Garber Law, P.C. for a consultation.
As you prepare for your upcoming Memorial Day weekend plans, it can be helpful to go over the potential consequences of a DUI. No one ever plans to get a DUI, so when it happens, they may feel overwhelmed at the costs and legal consequences attached to it.
TIPS TO AVOID A DUI THIS WEEKEND
Avoiding a DUI doesn't mean that you have to give up on your fun holiday plans. It just means that you have to be a little extra careful. Follow these tips to avoid a DUI:
Know your limit: While New Jersey's legal BAC limit is .08%, it isn't always as easy to know when you have hit that limit. Additionally, different people handle amounts of drinks differently. Many factors, like your age, tolerance, weight, and food levels, can lead to different BAC levels.
Avoid driving: If you plan on drinking anything, find other plans to get home. In fact, call a taxi or rideshare to your destination.
Know your rights: It is also important to know your rights. For example, if an officer requests a breathalyzer, you should take it. This is true even if you haven't been drinking. Refusing to take a test can make you look guilty and it can be difficult to prove that you weren't drinking afterward.
Avoid distracted driving: Distracted driving has many of the same effects as drinking and driving and officers may pull you over. Both are also equally dangerous. Swerving between lanes because you are responding to a text or talking to a passenger in your backseat can lead to other traffic charges.
A DUI on your record is not only costly but also dangerous. Memorial Day is one of the worst holidays for DUI accidents. Even with your own safety plan in place, it is also important to look out for other drivers on the road.
WHEN TO CALL A DUI LAWYER
Anytime you are dealing with DUI charges is a good time to call a lawyer. A lawyer can help you better understand your rights while also reviewing your options. If this is a first-time DUI offense, you may have options available such as taking a safe driver course or completing community service. Even if this is a repeat offense, it is also important to reach out to a lawyer. While DUIs in New Jersey are considered a traffic offense, it can still lead to lasting consequences. You may lose your driver's license for a specific period of time, depending on the details of your case. This can have an effect on your employment and family duties. You will also likely incur a lot of legal fees and an increase in your insurance rates. The best way to consider your options is to discuss your case with a lawyer who is familiar with New Jersey's DUI laws. Additionally, if you believe that there were errors with the breathalyzer test, you will need the investigative skills of a knowledgeable DUI lawyer.
CONTACT AN EXPERIENCED WINSLOW DWI DEFENSE ATTORNEY ABOUT YOUR DRUNK DRIVING CHARGES IN NEW JERSEY
Have you been charged with a DWI or DUI offense in New Jersey? A drunk driving conviction could leave you with a permanent record, and it could result in your driver's license being suspended for a very long time. That is why it is imperative that you speak with a qualified DWI defense lawyer about your case. The lawyers at Garber Law, P.C. represent clients charged with drunk driving, breath test refusal, and related offenses in Camden, Cherry Hill, Gloucester Township, Winslow, and throughout New Jersey. Call (856) 435-5800 or fill out our confidential online contact form to schedule a consultation about your case. We have an office located at The Greens of Laurel Oak, 1200 Laurel Oak Road, Suite 104, Vorhees, NJ 08043, in addition to an office located in Philadelphia, PA. The articles on this blog are for informative purposes only and are no substitute for legal advice or an attorney-client relationship. If you are seeking legal advice, please contact our law firm directly.
Garber Law, P.C. Has Achieved Numerous
Multi-Million Dollar Results
Get The Compensation You Deserve!
Settlements and verdicts may vary and are based on the many factors of your case, etc.
(The below information may not apply to your settlement and verdict).
Settlement During Trial for a Leg Amputation
Mr. Garber is amazing! He walked me through my lawsuit every step of the way and answered all of my questions. Not only is he a great lawyer, but he was very caring about my feelings and health throughout the whole process. Thank you, Mr. Garber, for everything you've done for me, especially for winning my case!

Kim C.

Working with the firm was my best decision. They were extremely helpful and knowledgeable and definitely worked hard for their clients. I would highly recommend them.

Linda S.

Mr. Garber is simply the best. Very knowledgeable, honest, and helpful throughout the whole process. He has been practicing law for many years and is a true professional in the courtroom. Joel Wayne Garber will fight hard for what you deserve.

Joseph P.