Dealing With Drug Possession Charges in New Jersey
February 18, 2020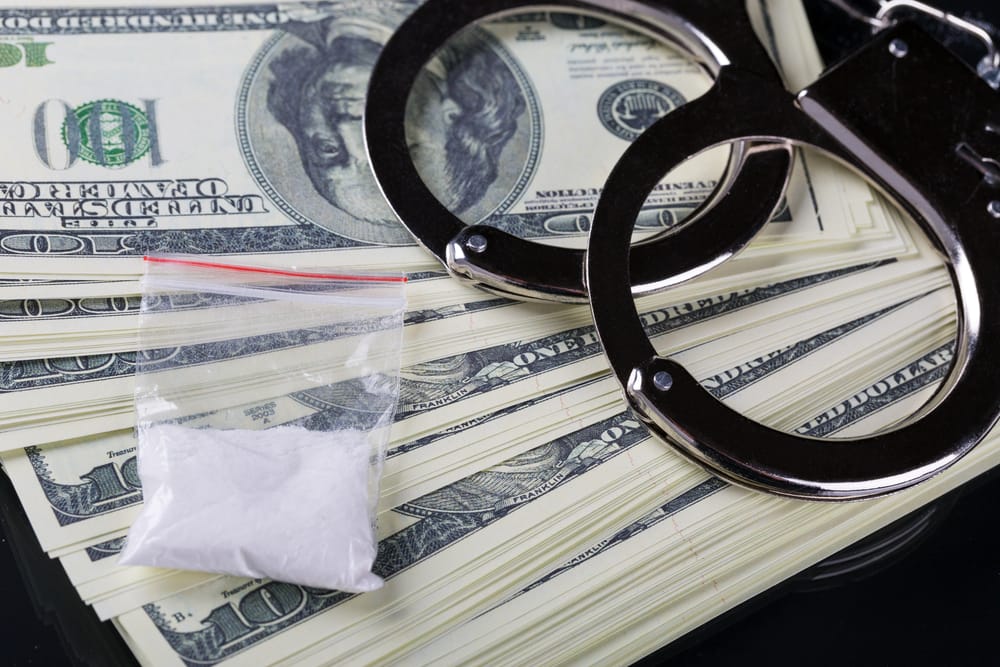 Drug possession charges tend to vary from state to state. Whereas one state might consider a drug possession charge to be a misdemeanor, another state might consider it a felony. It is important to evaluate your options and understand your charges when dealing with a possession charge. The charges you receive could affect your life in many ways.
Potential Consequences of Drug Possession Charges
When an individual is charged with drug possession, they might face the following potential consequences:
Jail time
Fines
Loss of driver's license
Mandatory counseling or rehabilitation
In addition to potential jail time and expensive fines, individuals charged with drug possession can be required to complete probation or community service. Additionally, many will be left with a criminal record. A criminal record can affect an individual's ability to find a job, take out student loans, attend college, or even qualify for government housing.
New Jersey Drug Possession Classifications
New Jersey tends to be very strict when it comes to drug possession. The state of New Jersey divides charges based on the amount and type of the drug.
Type 1: Possession of Less than 50 Grams. An individual with less than 50 grams of Marijuana in their possession can face up to six years in prison and fines up to $1,000. The individual could also lose their driver's license and be forced to attend a drug rehabilitation program.
Type 2: Possession of Narcotics of Controlled Substances. Type 2 includes drugs like heroin, cocaine, ecstasy, and GBH. Individuals with a type two charge could face between three and five years in prison and fines between $1,000- $25,000. The individual could also lose their driver's license and be required to attend a drug education or rehabilitation program.
Type 3: Possession of Drug Paraphernalia. Individuals who have possession of drug paraphernalia including drug equipment or products, could face up to six months in prison and fines between $500- $1,000. The individual could also lose their drivers' license and be forced to attend a drug education course.
Type 4: Simple Possession of Unauthorized Prescription Drugs. Individuals who are in unauthorized possession of prescription drugs, without a doctor's prescription, can face a maximum charge of five years in prison and fines.
Depending on the case, some individuals will be charged with misdemeanor possession, which is a lesser charge than the above-listed felonies. Misdemeanors in New Jersey are a fourth-degree crime. But, misdemeanor crimes can still face significant charges including up to 18 months of jail time, fines up to $10,000, license suspension, and probation.
Your Options Following a Drug Possession Charge
Drug possession charges should never be taken lightly. With most drug possession charges in New Jersey being categorized as a felony, this charge could affect many aspects of your life going further. When you work with a drug lawyer that is familiar with the state's laws, you might have other options. Depending on the details of your case, your lawyer might be able to negotiate a settlement. Settlements can mean less time served or even a reduction in sentences.
Contact an Experienced Winslow Criminal Defense Lawyer About Your Drug Charges in New Jersey
Were you arrested or charged with drug possession in New Jersey? The consequences of a conviction could be severe, leaving you with a permanent criminal record and possibly even sending you to jail. That is why you need to speak with a qualified criminal law attorney as soon as possible about your case. The attorneys at Garber Law, P.C. have successfully represented clients charged with drug possession in Camden, Cherry Hill, Gloucester Township, Winslow, and throughout New Jersey. Call (856) 435-8500 or fill out the online contact form to schedule a consultation with a member of our legal team. We have an office conveniently located at The Greens of Laurel Oak, 1200 Laurel Oak Road, Suite 104, Voorhees, NJ 08043, as well as an office located in Philadelphia, Pennsylvania.
Garber Law, P.C. Has Achieved Numerous
Multi-Million Dollar Results
Get The Compensation You Deserve!
Settlements and verdicts may vary and are based on the many factors of your case, etc.
(The below information may not apply to your settlement and verdict).
Settlement During Trial for a Leg Amputation
Mr. Garber is amazing! He walked me through my lawsuit every step of the way and answered all of my questions. Not only is he a great lawyer, but he was very caring about my feelings and health throughout the whole process. Thank you, Mr. Garber, for everything you've done for me, especially for winning my case!

Kim C.

Working with the firm was my best decision. They were extremely helpful and knowledgeable and definitely worked hard for their clients. I would highly recommend them.

Linda S.

Mr. Garber is simply the best. Very knowledgeable, honest, and helpful throughout the whole process. He has been practicing law for many years and is a true professional in the courtroom. Joel Wayne Garber will fight hard for what you deserve.

Joseph P.