Common Types of Construction Accidents
April 10, 2020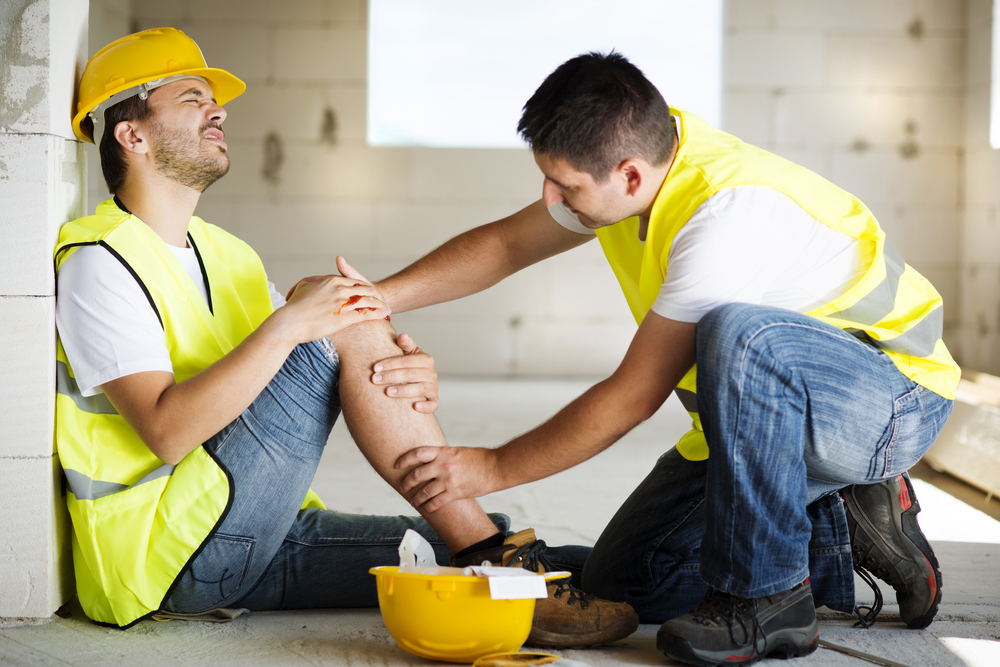 Among the thousands of work-related injuries that occur each year, construction accidents are the most common cause. In fact, it is estimated that 20% of work-related fatalities are in the construction industry. Related blog: What You Must Know About Construction Accident Fatalities
Common Construction Accidents In New Jersey
Construction workers are at risk of many different types of injuries. Here are a few of the most common types:
Falls From High Heights
Many construction projects require that workers scale large buildings. This puts them at risk of falling from high heights, especially when safety equipment is not used properly. Unfortunately, falling from a high height is not only one of the most common types of construction work-related accidents, but also one that leads to the highest fatality rates.
Electrical and Chemical Burns
Construction workers are also often exposed to hazardous products that could lead to electrical or chemical burns. Construction workers who work in a hazardous environment should be provided with the proper safety equipment. If they are not, or if that safety equipment fails, then they may be left with burns.
Caught In/Caught Between
With the frequent use of heavy machinery in the construction industry, there is a risk of getting caught in or between objects. This could include getting caught in or between heavy machinery, getting stuck in a trench, or any other incident that involves heavy items and the construction worker. Unfortunately, these types of accidents often lead to permanent disability or even wrongful death.
Heavy Object Accidents
Heavy object accidents in which the worker is not caught in or between, but instead, is struck by a heavy object, is also a possibility. This could include an injury from a falling object or heavy tool injuries.
Navigating Your Construction-Related Injury
It is not always clear how to best navigate a work-related injury. You might question who will cover your medical costs and what will happen if you're unable to work. Most work-related injuries are covered under workers' compensation laws. Depending on the details of the case, it could be useful to work with a New Jersey workers' compensation lawyer. An experienced lawyer can help you with your construction-related workers' compensation claim in the following ways:
Navigate your claim/case: It can feel overwhelming to navigate all of the requirements of a workers' compensation claim when you're focusing on your own recovery. Leave the filing and communication to your workers' compensation lawyer and focus on what is most important, your health.
Ensure you are within time restrictions: Not only does the state of New Jersey have time restrictions on how long you have to file a claim, but there are also a statute of limitations on appeals. Additionally, you are required to notify your employer of the work incident within 90 days. Your lawyer can help you maintain these important time limits.
Determine the value of your case: Your workers' compensation should be sufficient enough to cover all of the costs incurred from your accident. Your workers' compensation lawyer will help you determine the value of your case.
File an appeal: There are many reasons that your workers' compensation claim could be denied. Your lawyer will evaluate the reason for denial and help you file an appeal.
Workers' compensation claims filed by a lawyer tend to have a higher acceptance rating, as well as a faster payout. Focus on your injury and leave the rest to your lawyer. Related blog: Construction-Related Injuries and Legal Remedies
Contact a Winslow Workers' Compensation Lawyer to Discuss Your New Jersey Workplace Injury Case
A workplace injury can be devastating, particularly if it prevents you from returning to work for an extended period of time. Although New Jersey Workers' Compensation laws are supposed to provide you with reimbursement for medical expenses and replacement pay for missed time at work, it is not always easy to get the Workers' Comp benefits you deserve. That is why you should speak with a knowledgeable Workers' Compensation lawyer about your situation and get guidance throughout the claims process. The experienced Workers' Compensation attorneys at Garber Law, P.C. Offices represent clients in Cherry Hill, Winslow, Voorhees, Haddon Township, and all across New Jersey. Call (856) 435-5800 or fill out our online contact form today to schedule a consultation about your work injury case. Our main office is located at the Greens of Laurel Oak, 1200 Laurel Oak Road, Suite 104, Voorhees, NJ 08043 and we also have an office in Philadelphia, Pennsylvania.
Garber Law, P.C. Has Achieved Numerous
Multi-Million Dollar Results
Get The Compensation You Deserve!
Settlements and verdicts may vary and are based on the many factors of your case, etc.
(The below information may not apply to your settlement and verdict).
Settlement During Trial for a Leg Amputation
Mr. Garber is amazing! He walked me through my lawsuit every step of the way and answered all of my questions. Not only is he a great lawyer, but he was very caring about my feelings and health throughout the whole process. Thank you, Mr. Garber, for everything you've done for me, especially for winning my case!

Kim C.

Working with the firm was my best decision. They were extremely helpful and knowledgeable and definitely worked hard for their clients. I would highly recommend them.

Linda S.

Mr. Garber is simply the best. Very knowledgeable, honest, and helpful throughout the whole process. He has been practicing law for many years and is a true professional in the courtroom. Joel Wayne Garber will fight hard for what you deserve.

Joseph P.