Celebrity Stylist from Cherry Hill NJ Sued by Model for Hair Cutting Accident
November 03, 2016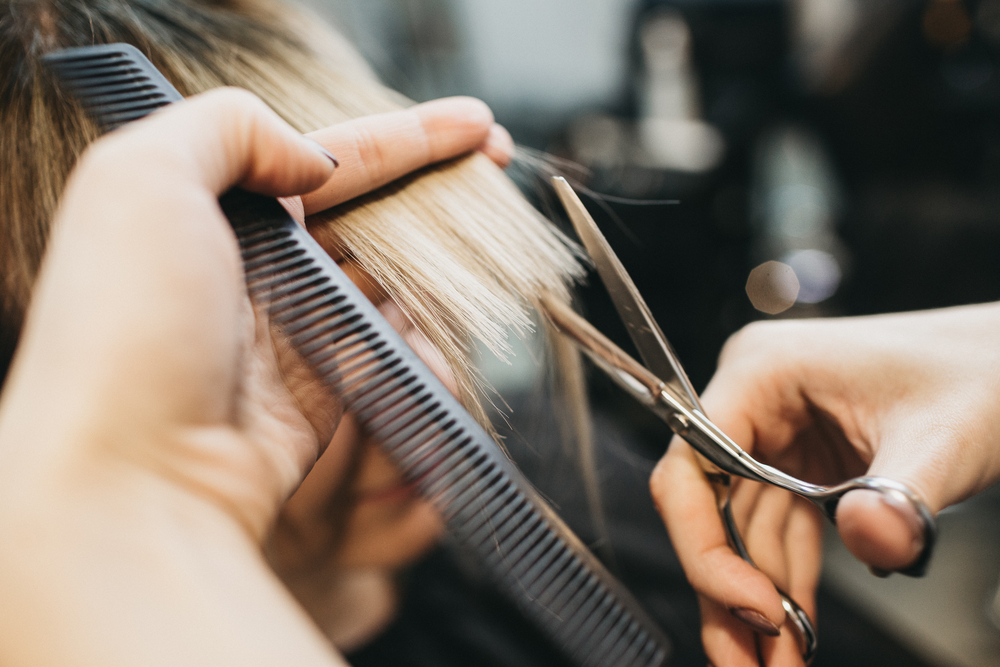 A celebrity stylist from Camden County is currently facing a personal injury lawsuit stemming from a hair-cutting accident that reportedly injured a model. Martino Cartier is the owner of popular salons in Cherry Hill NJ and Sewell NJ. His Cherry Hill salon was prominently featured on a Bravo network reality TV series, leading to increased exposure for the celebrity stylist that included gigs at the Golden Globe Awards and for Vogue magazine. Cartier's status as a high-profile hair stylist resulted in his involvement with a public hair-cutting demonstration at the Jacob Javits Convention Center in Manhattan, NY. The trade show event was held on March 7, 2016, with Cartier cutting the hair of Michelle Kalinkina. Kalinkina is a 23-year-old model who volunteered to appear at the event. However, something allegedly went wrong during the hair-cutting demonstration and Kalinkina ended up with a cut on her neck. According to the model, Cartier cut her hair too quickly and accidentally stabbed her in the neck with a pair of scissors. Kalinkina reportedly sustained significant injuries that required medical attention at a hospital emergency room and left her with a permanent scar on her neck. Now Kalinkina is suing Cartier for $5 million in damages. She recently filed the personal injury suit in a federal court located in New York City. The lawsuit alleges that Cartier was "careless, negligent and reckless" when he cut the model's hair. The multi-million-dollar lawsuit also states that Kalinkina suffered "pain, shock and mental anguish" both during the hair cutting mishap and afterwards as she underwent surgery. Regardless of the precise circumstances or situation, it is important that anyone who is using a sharp or dangerous instrument exercise caution and avoid causing injury to another person. For further information, read the NJ.com article, "Model Who Says N.J. Stylist Nicked Her Neck Sues for $5M." If you were injured as a result of someone else's negligence, you should speak with a qualified personal injury attorney immediately. The experienced Pennsylvania and New Jersey personal injury lawyers at Garber Law, P.C. will help you get compensated for your injuries. Contact us today to schedule a free consultation about your case.
Garber Law, P.C. Has Achieved Numerous
Multi-Million Dollar Results
Get The Compensation You Deserve!
Settlements and verdicts may vary and are based on the many factors of your case, etc.
(The below information may not apply to your settlement and verdict).
Settlement During Trial for a Leg Amputation
Mr. Garber is amazing! He walked me through my lawsuit every step of the way and answered all of my questions. Not only is he a great lawyer, but he was very caring about my feelings and health throughout the whole process. Thank you, Mr. Garber, for everything you've done for me, especially for winning my case!

Kim C.

Working with the firm was my best decision. They were extremely helpful and knowledgeable and definitely worked hard for their clients. I would highly recommend them.

Linda S.

Mr. Garber is simply the best. Very knowledgeable, honest, and helpful throughout the whole process. He has been practicing law for many years and is a true professional in the courtroom. Joel Wayne Garber will fight hard for what you deserve.

Joseph P.