Can Passengers File Claims In Motorcycle Accident Cases?
August 24, 2023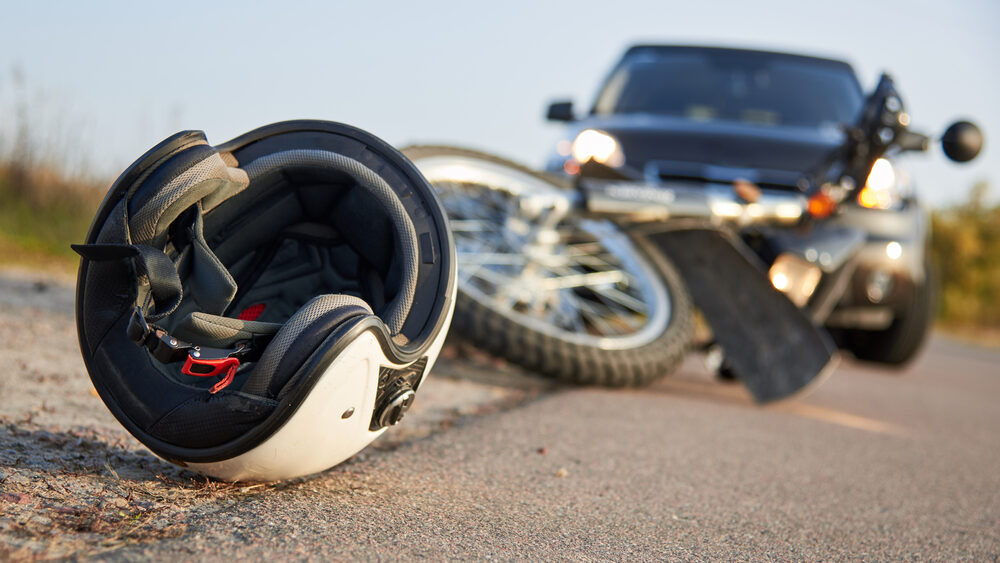 Motorcycle accidents can be devastating, often resulting in severe injuries and financial hardship for those involved. When we think of motorcycle accident claims, we often focus on the rights and options available to the motorcycle rider. However, what about passengers who find themselves in the unfortunate situation of being involved in a motorcycle accident? In this article, we will explore the legal rights and options available to passengers in motorcycle accident cases in New Jersey.
Understanding Motorcycle Accidents in New Jersey:
Before delving into passenger claims, it's crucial to understand the dynamics of motorcycle accidents in New Jersey. The Garden State, with its scenic roadways, is a popular destination for motorcyclists. Unfortunately, this popularity also leads to an increased risk of accidents. Motorcycle accidents can occur due to various factors, including driver error, distracted driving, impaired driving, road conditions, and weather. Regardless of the cause, these accidents can have severe consequences for both riders and passengers.
Passenger Rights in Motorcycle Accidents:
Passengers involved in motorcycle accidents have rights and options that may allow them to seek compensation for their injuries and losses. Here are the key factors to consider:
1. Determining Liability:
Liability in a motorcycle accident depends on the circumstances of the crash. Passengers can file claims against the motorcycle rider, other involved drivers, or even multiple parties if they share fault. Understanding liability is crucial to determining who is responsible for the accident.
2. Insurance Coverage:
New Jersey law mandates that all motorcyclists carry insurance coverage. Passengers can typically seek compensation through the motorcycle rider's insurance policy. However, if the rider is uninsured or underinsured, passengers may need to explore other options, such as their own insurance or the Rider Insurance Fund, which provides coverage for accidents involving uninsured or underinsured riders.
3. No-Fault Insurance:
New Jersey operates under a no-fault insurance system, meaning that injured parties can initially seek compensation from their own insurance, regardless of who is at fault. Passengers can utilize this system to cover their medical expenses and certain economic losses.
4. Third-Party Claims:
In cases where the passenger's injuries are severe and exceed the limitations of PIP coverage, they may pursue a claim against a third party, such as the at-fault driver or the motorcycle operator, if their actions contributed to the accident. This legal recourse allows passengers to seek compensation for pain and suffering, future medical expenses, and other non-economic damages.
5. Comparative Negligence:
New Jersey follows a comparative negligence system, which means that even if a passenger bears some responsibility for the accident, they can still seek compensation. The damages awarded would be reduced in proportion to their degree of fault.
6. Statute of Limitations:
Passengers should be aware of New Jersey's statute of limitations, which sets a deadline for filing personal injury claims. Typically, this is two years from the date of the accident, but it is crucial to consult with an attorney to ensure compliance with all legal deadlines.
Key Takeaway:
In motorcycle accident cases in New Jersey, passengers do have the legal right to file claims for compensation. The specific circumstances of the accident, the extent of their injuries, and the insurance coverage available will all play a significant role in the process. To navigate this complex legal terrain effectively, it is highly advisable for passengers involved in motorcycle accidents to consult with an experienced personal injury attorney, such as Garber Law, P.C., who specializes in motorcycle accident cases. Legal professionals can provide essential guidance, helping passengers seek the compensation they deserve and work towards rebuilding their lives after a devastating accident.
Contact Garber Law, P.C. Today For a Free Consultation About Your Motorcycle Accident Case
When it comes to navigating the complexities of motorcycle accident claims in New Jersey, you need a legal team with the experience and dedication to fight for your rights. At Garber Law, P.C., we specialize in personal injury law, including motorcycle accidents, and we're here to be your advocates.
Our team understands the challenges you face after a motorcycle accident, and we're committed to securing the compensation you deserve. With a track record of success and a passion for justice, we're ready to stand by your side every step of the way.
Don't let the aftermath of a motorcycle accident overwhelm you. Contact us today, and let us put our knowledge and expertise to work for you. Your road to recovery starts here.
Disclaimer: This article is intended for informational purposes only and should not be considered legal advice. Always consult with a qualified attorney for advice specific to your situation.
Garber Law, P.C. Has Achieved Numerous
Multi-Million Dollar Results
Get The Compensation You Deserve!
Settlements and verdicts may vary and are based on the many factors of your case, etc.
(The below information may not apply to your settlement and verdict).
Settlement During Trial for a Leg Amputation
Mr. Garber is amazing! He walked me through my lawsuit every step of the way and answered all of my questions. Not only is he a great lawyer, but he was very caring about my feelings and health throughout the whole process. Thank you, Mr. Garber, for everything you've done for me, especially for winning my case!

Kim C.

Working with the firm was my best decision. They were extremely helpful and knowledgeable and definitely worked hard for their clients. I would highly recommend them.

Linda S.

Mr. Garber is simply the best. Very knowledgeable, honest, and helpful throughout the whole process. He has been practicing law for many years and is a true professional in the courtroom. Joel Wayne Garber will fight hard for what you deserve.

Joseph P.