Beverly NJ Man Accused of Eluding Voorhees Police Had Outstanding Arrest Warrants
January 12, 2017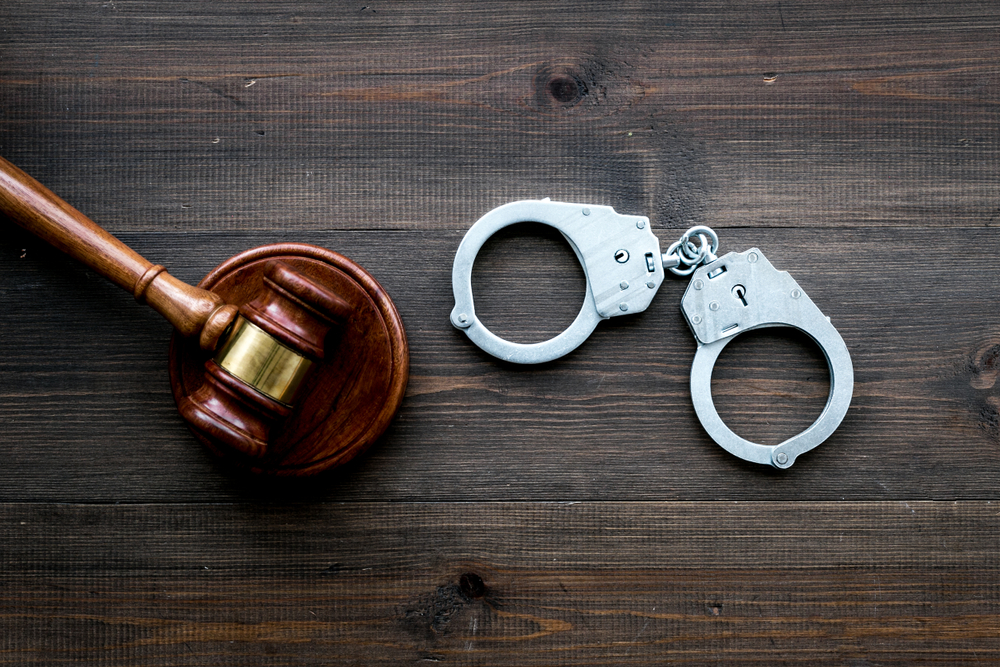 More details have emerged about a Beverly NJ man who was recently arrested after a high-speed pursuit by police culminated in a multi-car accident and caused injuries to multiple people. According to authorities, the suspect had several arrest warrants stemming from previous incidents on Camden County roads. The recent incident involving the suspect began shortly after noon in Voorhees, New Jersey. A couple of Voorhees patrol cops saw the suspect's car, a Honda Civic, traveling northbound on Route 73 and reportedly noticed an equipment violation on the vehicle. When the Voorhees officers attempted to pull over the motor vehicle, the suspect allegedly hit the gas pedal and accelerated. He then allegedly led law enforcement on a high-speed pursuit while driving on the shoulder of the highway. The police pursuit came to an abrupt end when the suspect reportedly ran a red light and crashed into a number of other vehicles in Evesham Township and then flipped over several times. With his overturned car on fire, the suspect crawled out of the vehicle and then allegedly tried to make a run for it. The Voorhees NJ cops who pursued the suspect into Evesham were able to quickly catch up to the fleeing suspect and place him in handcuffs. The suspect reportedly struck at least seven vehicles during the police chase. Additionally, two people who were inside cars that the suspect crashed into sustained minor injuries. They were taken to area hospitals, where doctors treated them for their accident-related injuries.
Outstanding Arrest Warrants for Eluding Police in Camden County
The suspect is a 46-year-old man who lives on the 100 block of Lafayette Road in Beverly, New Jersey. (Beverly is located in Burlington County, NJ.) Arresting officers determined that the suspect had outstanding arrest warrants because he was allegedly responsible for a number of high-speed police chases on Camden County roads in the past few weeks. Since the beginning of November, the suspect had reportedly been involved in at least three incidents in which police officers pursued him. As a result of his previous traffic offenses, the suspect's driver's license had already been suspended. Now he faces additional charges for eluding law enforcement, resisting arrest, and obstruction. The suspect has also been charged with providing false information to a law enforcement officer because he allegedly gave police a false name when they initially placed him under arrest. While the criminal charges against the suspect remain pending, he is being held at the Camden County Jail on a $50K bail amount. If the suspect is able to post bail and secure his release from police custody, he will still have to answer the very serious charges at a later date. Depending on the outcome of the case, the suspect could potentially end up behind bars for a very long time. Initial media reports on the suspect also indicated that he was previously convicted of aggravated manslaughter and spent time in NJ State Prison in the 1990s. If you have been charged with a crime or cited for a traffic violation in New Jersey or Pennsylvania, you should speak with a knowledgeable criminal defense lawyer. The experienced, aggressive criminal defense attorneys at Garber Law, P.C. will help you fight your charges. Contact us anytime to schedule a free initial consultation.
Garber Law, P.C. Has Achieved Numerous
Multi-Million Dollar Results
Get The Compensation You Deserve!
Settlements and verdicts may vary and are based on the many factors of your case, etc.
(The below information may not apply to your settlement and verdict).
Settlement During Trial for a Leg Amputation
Mr. Garber is amazing! He walked me through my lawsuit every step of the way and answered all of my questions. Not only is he a great lawyer, but he was very caring about my feelings and health throughout the whole process. Thank you, Mr. Garber, for everything you've done for me, especially for winning my case!

Kim C.

Working with the firm was my best decision. They were extremely helpful and knowledgeable and definitely worked hard for their clients. I would highly recommend them.

Linda S.

Mr. Garber is simply the best. Very knowledgeable, honest, and helpful throughout the whole process. He has been practicing law for many years and is a true professional in the courtroom. Joel Wayne Garber will fight hard for what you deserve.

Joseph P.