Be Careful of Dog Bites Over Memorial Day Weekend
May 25, 2021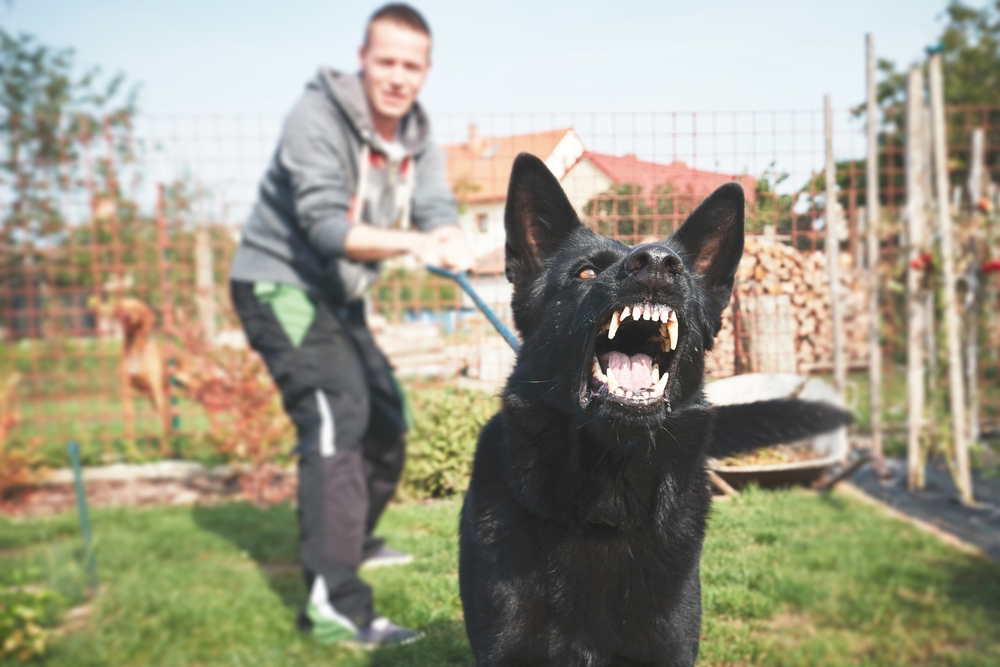 If you were injured by a dog bite in Voorhees, NJ, call the personal injury lawyers at Garber Law, P.C. for a consultation.
The Memorial Day holiday usually consists of BBQs, family get-togethers, and outdoor entertainment. This means that people are also more likely to have their dogs outside. Continue reading to find out what you should do if you're bitten by a dog over the Memorial Day weekend.
Avoid a Dog Bite This Holiday
You can still have fun this holiday while looking out for the safety of you and your loved ones with these tips:
Be aware of your surroundings
Avoid petting unknown dogs
Teach children to avoid getting near the faces of dogs
Check the backyard before going outside
Younger children are at a higher risk of dog bites. They may be used to interacting with a friendly dog which leads them to treat other dogs similarly.
Common Dog Bite Injuries
Dog bite injuries can be minimal, or they can require medical care. These are a few of the most common dog bite injuries:
Puncture wounds
Deep lacerations
Permanent scarring or disfigurement
Infection/ Rabies
These types of injuries will usually require some medical care. Additionally, many people will be subject to fear and panic, which can impact you anytime you go around a dog. Permanent scarring can also have an impact on your emotional happiness.
Dog Bite on a Beach?
There is often disagreement as to who is at fault when a dog bites someone. Initially, you might place blame on the dog's owner. But, what happens if you're visiting a beach that allows dogs? What if you're visiting someone's property and their dog bites you? New Jersey follows a strict liability law. This means that the dog's owner is always liable, regardless if they knew their dog was aggressive or not. Whether you were visiting the person's property or spending the day at the beach, liability is almost always with the dog's owner.
What to Do Following a Dog Bite
It is always a good idea to receive immediate medical care following a dog bite, even if it looks minimal. It is possible that the dog's saliva can cause an infection, or Rabies. If the owner wasn't up to date on their vaccines, then it may need to be tested for Rabies. This means you also want to report the dog bite. Notify the local police so they can make an official report. Then, reach out to a personal injury lawyer as soon as possible. While you do have some time to consider legal action, some evidence won't be available later.
Dog Bite Injuries? You Have Rights
If someone's dog bites you, or your loved one, you have legal rights. You may be able to go after them for compensation to cover things like your medical bills, lost wages, emotional pain and suffering, and any other related costs. We know how overwhelming and difficult a dog bite injury can be. We also know that the pain doesn't stop once you receive medical care. Some people may require follow-up or ongoing medical care. You may need rehabilitative surgery to correct disfigurement. You may even need counseling to deal with the fear. You shouldn't be fearful for your safety, or the safety of your children, when you spend time outdoors.
Contact a Cherry Hill Personal Injury Lawyer to Discuss Your Dog Bite Case in New Jersey
Did you or a loved one sustain serious injuries due to a dog bite in New Jersey? Don't let the medical bills pile up while you wait for the negligent party or their insurance company to do the right thing. Right now, you need an aggressive personal injury attorney on your side, fighting to get you the compensation you need, want, and deserve. The skilled attorneys at Garber Law, P.C. represent clients injured because of a dog bite in Cherry Hill, Winslow, Collingwood, Haddonfield, and throughout New Jersey. Call (856) 435-5800 or fill out our online contact form to schedule a consultation about your case. We have an office conveniently located at The Greens of Laurel Oak, 1200 Laurel Oak Road, Suite 104, Vorhees, NJ 08043, as well as an office in Philadelphia, PA. The articles on this blog are for informative purposes only and are no substitute for legal advice or an attorney-client relationship. If you are seeking legal advice, please contact our law firm directly.
Garber Law, P.C. Has Achieved Numerous
Multi-Million Dollar Results
Get The Compensation You Deserve!
Settlements and verdicts may vary and are based on the many factors of your case, etc.
(The below information may not apply to your settlement and verdict).
Settlement During Trial for a Leg Amputation
Mr. Garber is amazing! He walked me through my lawsuit every step of the way and answered all of my questions. Not only is he a great lawyer, but he was very caring about my feelings and health throughout the whole process. Thank you, Mr. Garber, for everything you've done for me, especially for winning my case!

Kim C.

Working with the firm was my best decision. They were extremely helpful and knowledgeable and definitely worked hard for their clients. I would highly recommend them.

Linda S.

Mr. Garber is simply the best. Very knowledgeable, honest, and helpful throughout the whole process. He has been practicing law for many years and is a true professional in the courtroom. Joel Wayne Garber will fight hard for what you deserve.

Joseph P.