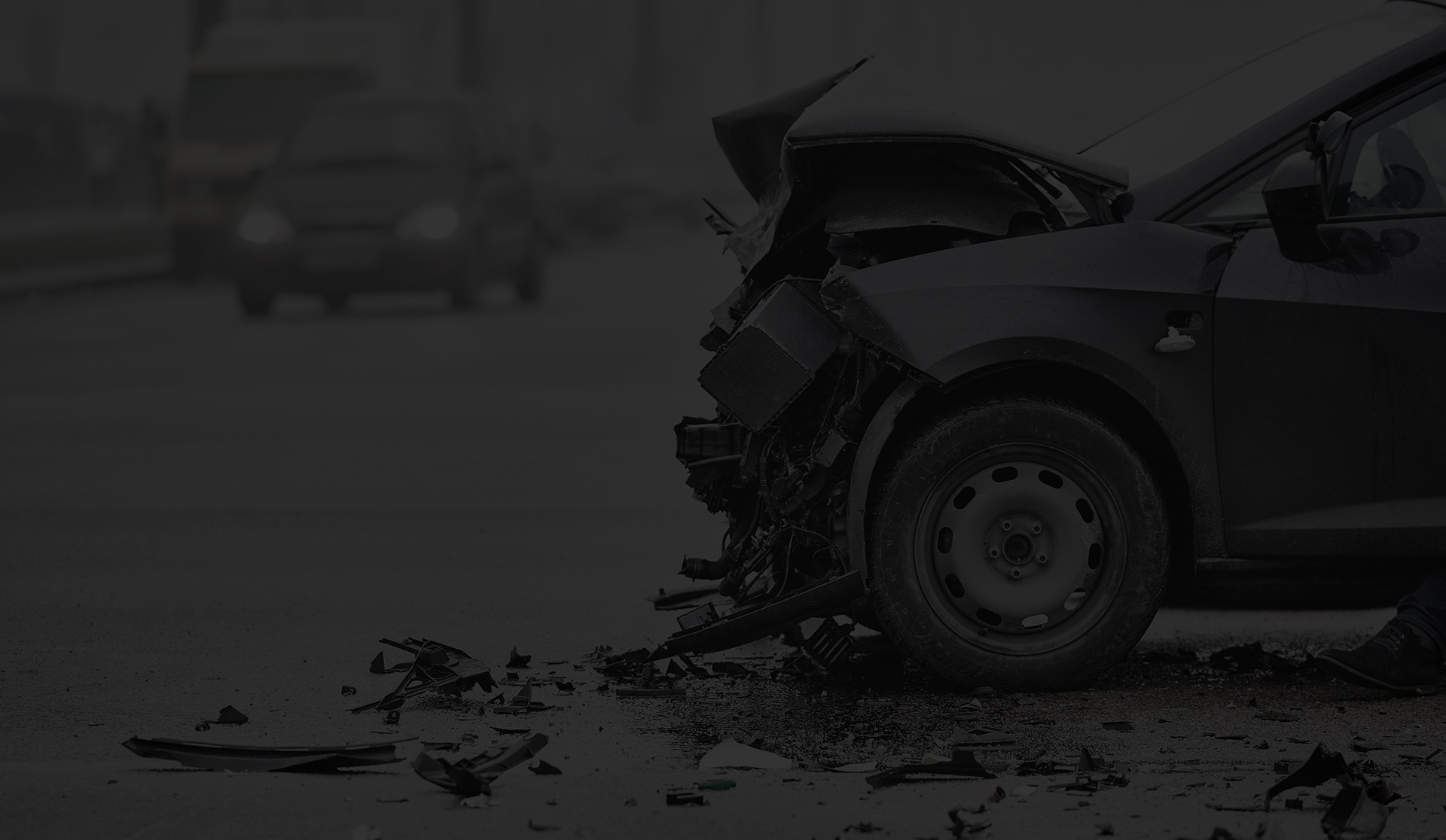 Top-rated
Accident & Injury Attorneys
No Fee Unless We Win Your Case
Serving all Of New Jersey and Pennsylvania Since 1986
TELL US ABOUT YOUR CASE
Garber Law, P.C. Has Achieved Numerous
Multi-Million Dollar Results
Get The Compensation You Deserve!
Settlements and verdicts may vary and are based on the many factors of your case, etc.
(The below information may not apply to your settlement and verdict).
Settlement During Trial for a Leg Amputation
Your Strong Advocates After An Injury
We Fight For Accident Victims Across New Jersey, Including Camden County, Burlington County, Gloucester County, and Throughout Pennsylvania
At Garber Law, P.C., our lawyers have over 40 combined years of experience protecting the rights of clients in Camden County and throughout New Jersey as well as the Greater Philadelphia Metro Area. We understand how confusing and overwhelming it can be after suffering injuries in an accident. We offer legal counsel for victims of car accidents and other areas of personal injury.
We also offer representation for injured workers. If you're suffering from lasting pain or disability due to a workplace accident, we can help you pursue your right to workers' compensation benefits and help you seek additional damages for any workplace injuries that were caused by the negligence of a third party outside of your employer.
Don't despair if other lawyers have turned down your case. Garber Law, P.C. has had success where other lawyers didn't think there was a case, and we are proud of our record of results. Garber Law, P.C. is a top-rated New Jersey accident and injury law firm led by firm founder Joel Wayne Garber. Mr. Garber has been named to the Super Lawyers list for the past several years and is a certified civil trial attorney—a distinction possessed by less than 1,650 out of over 75,000 lawyers in NJ.
Attorney Garber and his qualified legal team have decades of combined knowledge and experience to put to work for you. Since 1986, we have investigated claims and fought for clients' rights. When you work with us, you work with people who put your needs first. Contact us today to find out more about how we can help.
SCHEDULE A FREE CONSULTATION
Mr. Garber is amazing! He walked me through my lawsuit every step of the way and answered all of my questions. Not only is he a great lawyer, but he was very caring about my feelings and health throughout the whole process. Thank you, Mr. Garber, for everything you've done for me, especially for winning my case!

Kim C.

Working with the firm was my best decision. They were extremely helpful and knowledgeable and definitely worked hard for their clients. I would highly recommend them.

Linda S.

Mr. Garber is simply the best. Very knowledgeable, honest, and helpful throughout the whole process. He has been practicing law for many years and is a true professional in the courtroom. Joel Wayne Garber will fight hard for what you deserve.

Joseph P.
Trusted New Jersey and Pennsylvania Accident and Injury Attorneys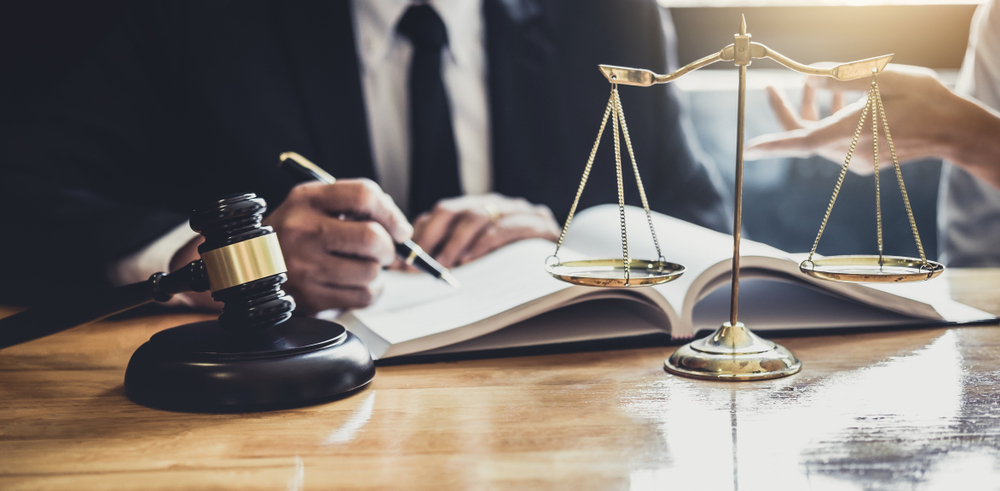 Our Experienced Trial Lawyers Represent and Advise Clients in New Jersey and Pennsylvania in Personal Injury, Workers' Compensation, Employment Law, and Criminal Defense Legal Matters
No one has an easy time when they have to deal with the law. It doesn't matter if you've been hurt at work or in an accident; if you've been arrested for a crime; or if you need to preserve your legal rights in any other way; it can be challenging to comprehend the legal system. Even just the thought of going to court can persuade many people to abandon their pursuit of the compensation owed to them after an accident or to forego other crucial legal rights in their case. When you have a legal problem in New Jersey or Philadelphia, you need aggressive legal advocates who can safeguard your rights and fight for your best interests every step of the way. At Garber Law, P.C., our qualified New Jersey and Pennsylvania accident and injury attorneys assist people with personal injury litigation, workers' compensation benefits, employment law matters, and various criminal defense issues. Let us help you too when it matters most.
If you're facing a legal matter and would like to learn more about how certified civil trial attorney Joel Wayne Garber and his legal team can assist you in obtaining a successful outcome in your case, please feel free to contact us for a free consultation at any time.
The New Jersey and Pennsylvania Accident and Injury Attorneys at Garber Law, P.C. Can Help Accident Victims Pursue Financial Compensation for Their Injuries and Losses
It is your legal right to be reimbursed for all of your losses and damages if you have been injured in an accident that was not your fault. If the accident was the result of someone else's carelessness or negligence, this is especially important to keep in mind. Things like medical expenditures, time off from work, and pain and suffering should not be a reason to settle for less than what you are entitled to.
Reach out to the New Jersey and Pennsylvania accident and injury attorneys at Garber Law, P.C. to pursue fair compensation for accidents such as:
After you or a loved one has been injured in an accident that was not your fault, you should immediately begin the process of obtaining financial compensation for your losses. Allow Garber Law, P.C. to vigorously pursue the outcomes in your injury case that you deserve.
Did You Suffer Injuries in a Workplace Accident? Garber Law, P.C. Will Fight to Make Sure You Get the Benefits You Deserve from Workers' Compensation
In accordance with the laws of the state of New Jersey, you are eligible to collect benefits under the workers' compensation program if you have been injured or become ill as a result of your employment. When your employer dismisses your workers' compensation claim or fails to offer the full range of benefits you deserve, Garber Law, P.C. will vigorously pursue justice in your case. We will fight for your right to benefits for medical treatment, wage replacement, disability, and more in relation to your injuries. Garber Law, P.C. also handles denied claims and appeals. Contact us today for more information.
Experienced Attorneys at Garber Law, P.C. Guide Clients Through Employment Law Matters
Workers should be protected from exploitation, discrimination, harassment, and retribution in the workplace by both their employers and their fellow employees. This protection should extend both ways. Allow Garber Law, P.C. to assist you in asserting your rights and interests in the event that you have been subjected to violations of state or federal employment regulations, including employment law matters like employment discrimination, sexual harassment in the workplace, Qui Tam or whistleblower claims, and more.
With a Wealth of Experience in New Jersey's Criminal Justice System, Garber Law, P.C. is Able to Vigorously Protect the Rights of Clients Who Have Been Accused of Crimes
At Garber Law, P.C., we have a team of seasoned criminal defense attorneys who are well-versed in the courts of New Jersey and Philadelphia. As a result, we can find flaws in the prosecution's evidence against you and design strong, effective legal defense tactics to reduce or dismiss your charges and fight for an acquittal at trial.
Contact a Top Rated New Jersey Accident and Injury Attorney at Garber Law, P.C. Today for a Free Consultation to Learn More about Your Legal Rights and Options
An aggressive, educated legal team can assist you in navigating the legal process and can fight for the outcomes you need and deserve in the event that you've been hurt in an accident, arrested for a crime, or face employment litigation.
Garber Law, P.C. successfully handles legal claims throughout New Jersey, including Camden County, Gloucester County, and Burlington County. We also handle cases in Pennsylvania, including Bucks County, Montgomery County, Delaware County, and Chester County.
Contact us online or call us today for a free consultation at 856-219-4628. We have offices in Voorhees, NJ, and Philadelphia, PA. We have hours in the evening and on the weekends, and we can meet you at your residence or elsewhere when necessary.