What to Expect After Your First DUI Charge in NJ
March 04, 2020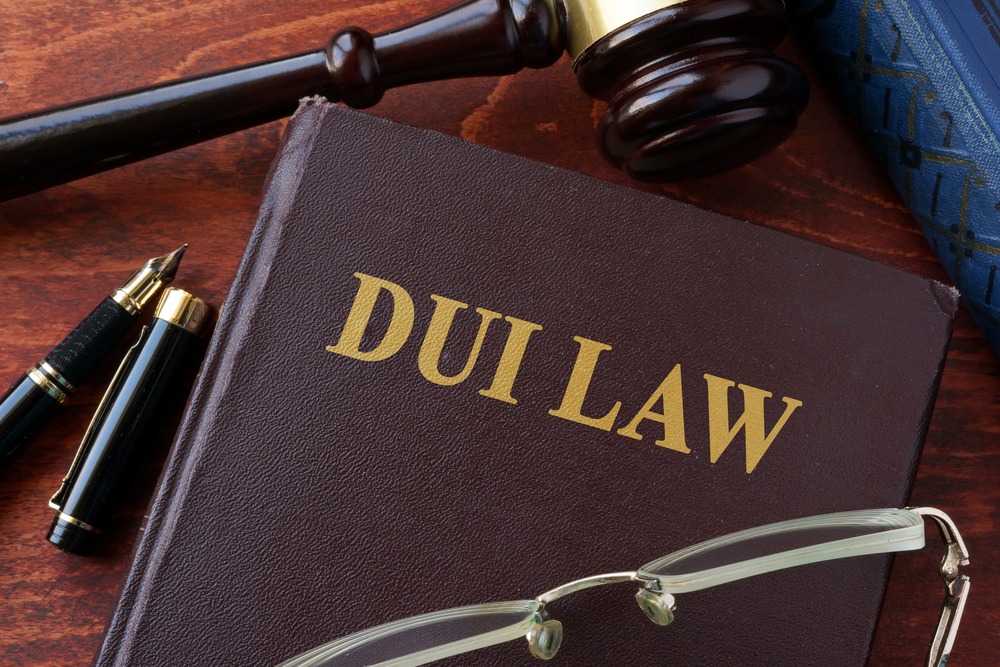 After a few beers, you might feel okay to drive, but you're likely already over the legal limit. Despite how you're feeling, you can still get arrested and charged with a DUI in New Jersey. Even if a breathalyzer reveals that you're under the legal limit, the authorities still have the discretion to charge you with a DUI if you appear too impaired to drive. This is especially true if you were already committing traffic offenses that initiated the traffic stop. Are you concerned about what will happen to you after a DUI arrest? Learn everything you need to know about first-time DUI charges in NJ below. For additional resources, check out our other in-depth blog on what you need to know about being arrested for a DUI.
What Happens If I'm Charged with a DUI in NJ?
Once police suspect you're under the influence, they'll initiate a series of tests. They might have you submit to a breathalyzer or they could challenge you to a field sobriety test. If you fail, then you'll be taken to the local jail. Here are the potential penalties you'll face for a first-time DUI in New Jersey:
Imprisonment for up to 30 days
Fines ranging from $250-$400
12-48 mandatory alcohol education courses
Motor vehicle surcharge of $3,000
In the past, you'd also immediately lose your license if you were found guilty of a DUI, but there have been recent changes in the law. Get the details about these new changes below.
What Do I Need to Know About the New DUI Laws in NJ?
New DUI laws were put into effect starting on December 1st. The new law is beneficial for first-time offenders because they won't immediately lose their license upon being found guilty. Instead, every first-time offender will be required to install an ignition interlock system on their vehicles. These interlock systems work much like a breathalyzer. The driver must submit to a breathalyzer test in order to start their car. If the system detects alcohol on their breath, then the vehicle will become immobile. Depending on the circumstances surrounding your DUI charge, the system will need to be on your car anywhere from three months to a year. If your first DUI charge involved a BAC of over .15%, then you might still lose your license and be required to use the interlock system.
Contact an Experienced Voorhees DWI Defense Attorney About Your Drunk Driving Charges in New Jersey
Have you been charged with a DWI or DUI offense in New Jersey? A drunk driving conviction could leave you with a permanent record, and it could result in your driver's license being suspended for a very long time. That is why it is imperative that you speak with a qualified DWI defense lawyer about your case. The attorneys at Garber Law, P.C. represent clients charged with drunk driving, breath test refusal, and related municipal court cases in Cherry Hill, Gloucester, Moorestown, Somerdale, and throughout New Jersey. Call (856) 281-1480 or fill out our confidential online contact form to schedule a free consultation about your case. We have an office located at 1200 Laurel Oak Road, Suite 104, Voorhees, NJ 08043 in addition to offices located in 1101 Market Street, Suite 2820, Philadelphia, PA.
Garber Law, P.C. Has Achieved Numerous
Multi-Million Dollar Results
Get The Compensation You Deserve!
Settlements and verdicts may vary and are based on the many factors of your case, etc.
(The below information may not apply to your settlement and verdict).
Settlement During Trial for a Leg Amputation
Mr. Garber is amazing! He walked me through my lawsuit every step of the way and answered all of my questions. Not only is he a great lawyer, but he was very caring about my feelings and health throughout the whole process. Thank you, Mr. Garber, for everything you've done for me, especially for winning my case!

Kim C.

Working with the firm was my best decision. They were extremely helpful and knowledgeable and definitely worked hard for their clients. I would highly recommend them.

Linda S.

Mr. Garber is simply the best. Very knowledgeable, honest, and helpful throughout the whole process. He has been practicing law for many years and is a true professional in the courtroom. Joel Wayne Garber will fight hard for what you deserve.

Joseph P.