What Are the Most Common Construction Accidents?
February 10, 2021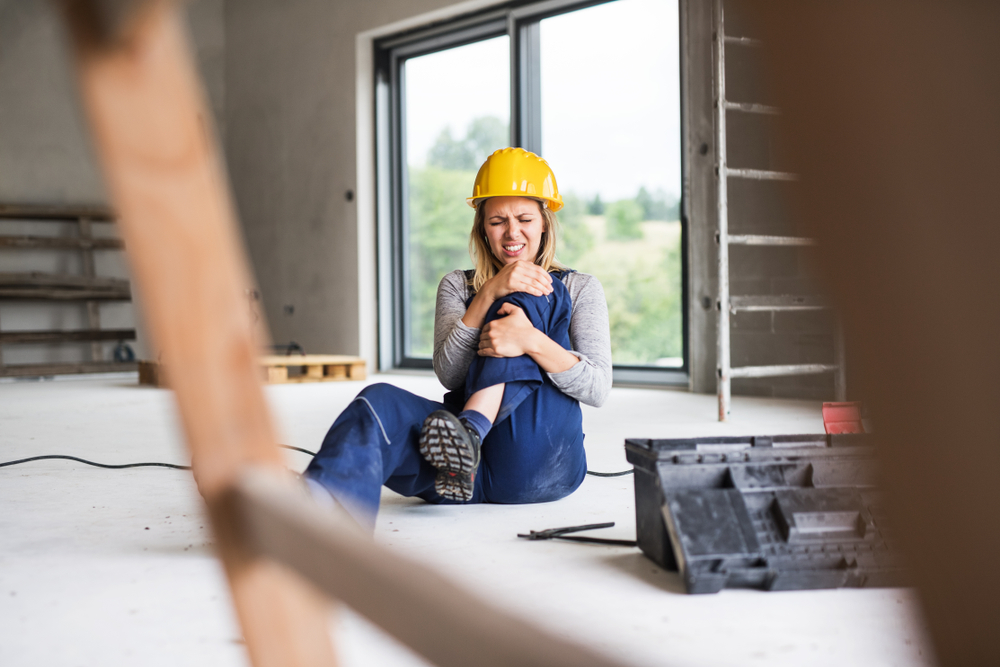 Many construction workers accept a certain degree of risk. They understand that by using heavy machinery and power tools, there is always the risk of injury. Understanding the most common construction accidents, as well as your options in the event that you are injured on the job, is important. Read more: Construction-Related Injuries and Legal Remedies
Common Construction Accidents in New Jersey
These are a few of the most common construction accidents to New Jersey construction workers:
Falling from high heights: Construction workers are often tasked with completing work from high heights. They may fall from a roof, scaffold, ladder, or any other high level.
Burns: The use of electrical tools and chemicals can lead to severe burns.
Head injuries: Falling debris can lead to head injuries. Even workers who are primarily on ground-level risk falling items.
Slip and falls: Construction sites are not always the most organized. This can lead to dangerous slip and falls on tools or products.
Heavy machinery accidents: The use of forklifts, jackhammers, or other tools, can also lead to dangers in the workplace.
Ground collapses: Workers who work in unleveled terrain or soil may be at risk of ground or trench collapses.
Vehicle accident: Many construction jobs require workers to spend time on the road, which can put them at risk of being in an accident.
Muscle damage: The physical labor and repetitive motion that's common in construction work can also lead to muscle damage or overexertion.
While the best way to prevent these types of injuries is proper safety awareness and training, this is not always enough. Construction workers can still be injured by other workers' mistakes or faulty products. If the business does not provide enough training to their workers, injuries may result. Read more: Defective Equipment and Construction Site Accidents: What Do I Need to Know?
What to Do After a Construction Injury in New Jersey
The most important thing to do following a construction injury in New Jersey is to receive medical care. It is also important to notify your employer of the accident, and your injury as soon as possible. Because New Jersey requires businesses to carry workers' compensation, you should be able to file a claim. Filing a claim may require that you seek medical care from an approved doctor and that you notify them of your injuries within the required timeline.
Do You Need a Workers' Compensation Lawyer?
The workers' compensation process should be straightforward. However, this is not always the case. You may need a workers' compensation lawyer if:
Your workers' compensation claim is denied
Your workers' compensation claim does not cover your damages
Your employer does not have a workers' compensation policy
Your workers' compensation representative is minimizing your damages
You were intentionally harmed while on the job
If you believe that you were eligible for workers' compensation, but your claim has been denied or they did not provide you with enough compensation, then you may have options. Reach out to a lawyer today to learn more about New Jersey's workers' compensation laws.
Contact a Lindenwold Workers' Compensation Lawyer to Discuss Your New Jersey Workplace Injury Case
A workplace injury can be devastating, particularly if it prevents you from returning to work for an extended period of time. Although New Jersey Workers' Compensation laws are supposed to provide you with reimbursement for medical expenses and replacement pay for missed time at work, it is not always easy to get the Workers' Comp benefits you deserve. That is why you should speak with a knowledgeable Workers' Compensation lawyer about your situation and get guidance throughout the claims process. The experienced Workers' Compensation attorneys at Garber Law, P.C. represent clients in Lindenwold, Voorhees, Collingswood, Haddon Township, and all across New Jersey. Call (856) 435-5800 or fill out our online contact form today to schedule a consultation about your work injury case. Our main office is located at the Greens of Laurel Oak Road, Suite 104, Voorhees, NJ 08043, and we also have an office in Philadelphia, PA.
Garber Law, P.C. Has Achieved Numerous
Multi-Million Dollar Results
Get The Compensation You Deserve!
Settlements and verdicts may vary and are based on the many factors of your case, etc.
(The below information may not apply to your settlement and verdict).
Settlement During Trial for a Leg Amputation
Mr. Garber is amazing! He walked me through my lawsuit every step of the way and answered all of my questions. Not only is he a great lawyer, but he was very caring about my feelings and health throughout the whole process. Thank you, Mr. Garber, for everything you've done for me, especially for winning my case!

Kim C.

Working with the firm was my best decision. They were extremely helpful and knowledgeable and definitely worked hard for their clients. I would highly recommend them.

Linda S.

Mr. Garber is simply the best. Very knowledgeable, honest, and helpful throughout the whole process. He has been practicing law for many years and is a true professional in the courtroom. Joel Wayne Garber will fight hard for what you deserve.

Joseph P.