SUV Crashes Into Barnes and Noble Store
June 21, 2018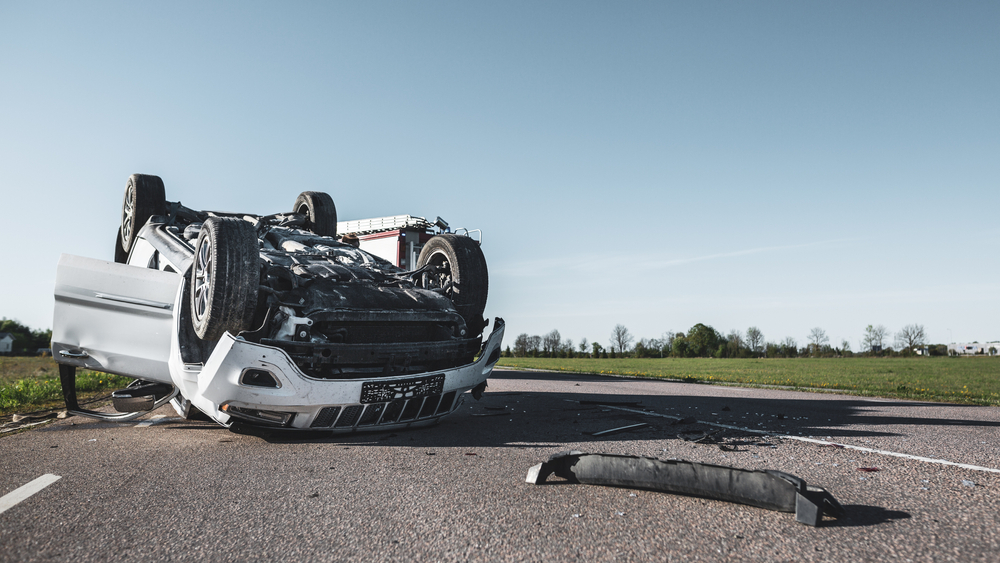 The people inside of a Barnes and Noble store on Route 3 in Clifton had an unexpected and unwanted surprise after an SUV crashed through the front of the store and into the register section where their employees were working. One female store employee was injured in what has been described as a minor lower-body injury but luckily it seems as though no other workers were hurt. As of now, the driver of the SUV was taken to the hospital for further evaluation but no other information is known at this point in time. Currently, these are believed to be the only injuries in what is being considered an accidental crash according to the Clifton Deputy Fire Chief.
The SUV Caused Significant Damage to the Front of the Store
As a result of the crash, two glass windows in the front of the store were shattered, which also left the awning above the windows hanging as well. A witness of the incident stated that the car smashed right up into the register section where store clerks were working at the time. Considering that this incident occurred on a Thursday afternoon many are saying that it is very fortunate there were not any more serious injuries as a result, especially in such a busy section in the town of Clifton. Even with the lone employee's injury and the status of the driver unknown, this could have obviously had much more dangerous results.
No comments on the Accident from the Employees or the Company
Clifton police arrived on the scene quickly but when approaching the employees for comment, they stated that they were not able to make an official comment on what occurred. The only info they could relay is that the store did, in fact, close earlier than normal at 5 p.m. A Barnes and Noble spokesperson had also been reached for comment however they admitted they could not make a statement on the situation at this time and made sure to direct any and all questions to the Clifton Police department.
Any Car Accident Can End up Being a Significant One; Consult an Experienced Attorney about Your Claim
If you or a loved one have been in involved in a car accident you will want to discuss your case with a knowledgeable lawyer who stands up for your rights in court. Contact Garber Law, P.C. today by calling 856-282-0398 in New Jersey or 866-556-2962 in Pennsylvania to discuss your legal options with a professional who can get you the compensation you deserve.
The articles on this blog are for informative purposes only and are no substitute for legal advice or an attorney-client relationship. If you are seeking legal advice, please contact our law firm directly.
Garber Law, P.C. Has Achieved Numerous
Multi-Million Dollar Results
Get The Compensation You Deserve!
Settlements and verdicts may vary and are based on the many factors of your case, etc.
(The below information may not apply to your settlement and verdict).
Settlement During Trial for a Leg Amputation
Mr. Garber is amazing! He walked me through my lawsuit every step of the way and answered all of my questions. Not only is he a great lawyer, but he was very caring about my feelings and health throughout the whole process. Thank you, Mr. Garber, for everything you've done for me, especially for winning my case!

Kim C.

Working with the firm was my best decision. They were extremely helpful and knowledgeable and definitely worked hard for their clients. I would highly recommend them.

Linda S.

Mr. Garber is simply the best. Very knowledgeable, honest, and helpful throughout the whole process. He has been practicing law for many years and is a true professional in the courtroom. Joel Wayne Garber will fight hard for what you deserve.

Joseph P.