Popular heartburn drugs linked to deadly kidney damage
December 28, 2017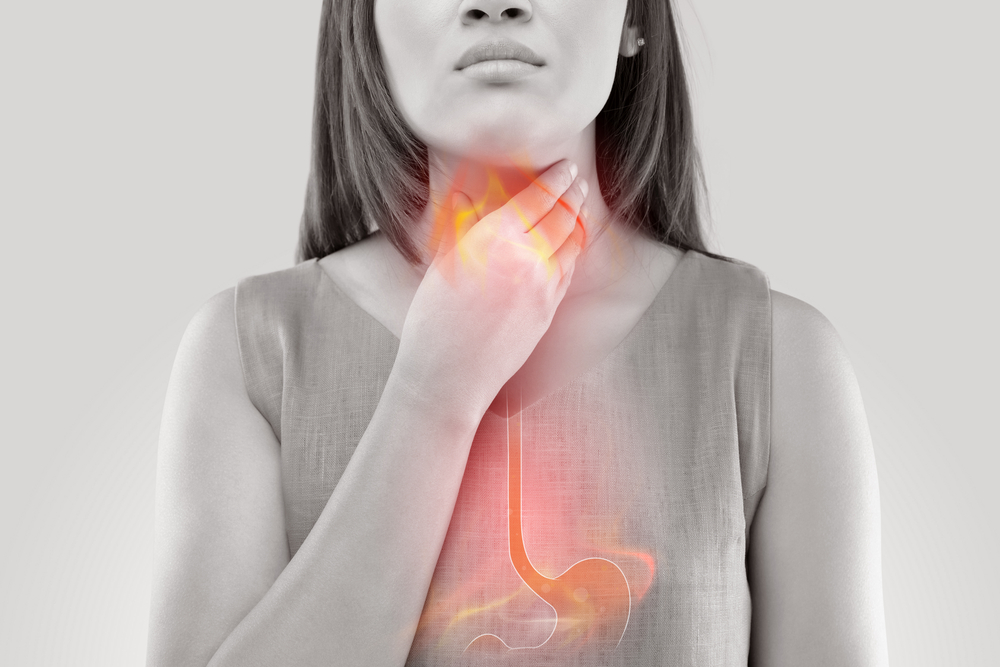 There are not many better feelings than a full stomach after finishing a quality meal. Unfortunately for some, that full stomach can quickly take a turn for the worse and develop into heartburn. Heartburn is created by acid reflux, which is when stomach contents are forced back up into the esophagus. That, in turn, creates a burning pain in the lower chest, known as heartburn. It is a common condition that at least 15 million Americans experience, according to estimates from the American College of Gastroenterology. Fortunately, it is a treatable condition through changing your lifestyle or utilizing drugs like PPIs [proton-pump inhibitors] or histamine-2 blockers. But, unfortunately making matters worse, there are PPIs and H2 blockers that have been linked to deadly kidney damage. To be fair, PPIs carry a much greater threat to the kidney than H2 blockers but studies show both can lead to kidney disease, kidney failure, and other kidney problems. PPIs are drugs that are meant to reduce the production of gastric acid, which is why so many use them to treat heartburn and many doctors have prescribed them to patients. Popular heartburn brand names that have been linked to deadly kidney damage include but are not limited to:
Prilosec
Prevacid
Protonix
Nexium
Zantac [H2 blocker]
Pepcid [H2 blocker]
Over the course of a five-year study, 125,596 patients were evaluated with their use of PPIs and were found to be at a higher risk for chronic kidney disease and acute kidney injury than the H2 blocker users. On top of that, more than half of patients who develop chronic kidney damage while taking the drugs did not experience acute kidney problems prior. To clarify, this means that many who develop chronic kidney damage may not have been aware of their decline in kidney function. On the other hand, among the users of H2 blockers studied, 7.67 percent developed chronic kidney disease without any acute kidney problems beforehand and 1.27 percent developed end-stage renal disease, which means that the kidneys cannot effectively remove waste from the body. Usually, a kidney transplant or dialysis is necessary to keep end-stage renal disease patients alive. It is an unfortunate turn of events to have the medicine you think is helping you turn out to only be further damaging your health. If you or someone you know has been suffering kidney damage because of the use of a PPI, you may have a lawsuit on your hand. Knowledgeable lawyers can hold the drug maker accountable and help you get the compensation you deserve. The lawyers at Garber Law, P.C. in New Jersey and Pennsylvania are well versed when it comes to defective product litigation. Contact us today at 856-281-1480 [New Jersey] or 866-556-2962 [Pennsylvania] to begin discussing your legal options.
Garber Law, P.C. Has Achieved Numerous
Multi-Million Dollar Results
Get The Compensation You Deserve!
Settlements and verdicts may vary and are based on the many factors of your case, etc.
(The below information may not apply to your settlement and verdict).
Settlement During Trial for a Leg Amputation
Mr. Garber is amazing! He walked me through my lawsuit every step of the way and answered all of my questions. Not only is he a great lawyer, but he was very caring about my feelings and health throughout the whole process. Thank you, Mr. Garber, for everything you've done for me, especially for winning my case!

Kim C.

Working with the firm was my best decision. They were extremely helpful and knowledgeable and definitely worked hard for their clients. I would highly recommend them.

Linda S.

Mr. Garber is simply the best. Very knowledgeable, honest, and helpful throughout the whole process. He has been practicing law for many years and is a true professional in the courtroom. Joel Wayne Garber will fight hard for what you deserve.

Joseph P.